Is a New Travis Scott Air Max All We Need Before 2021 Ends?
The world is busy swooning over the fact that Kylie Jenner is pregnant with her and Travis Scott's second child. Meanwhile, we're swooning over the latest Travis Scott Air Max sneaker leaks! I mean, we all have our priorities in the world, and a sneakerhead's priorities are totally obvious. If you're still brooding over the AJ1 x Fragment x Travis Scott L, we got you something to keep you busy!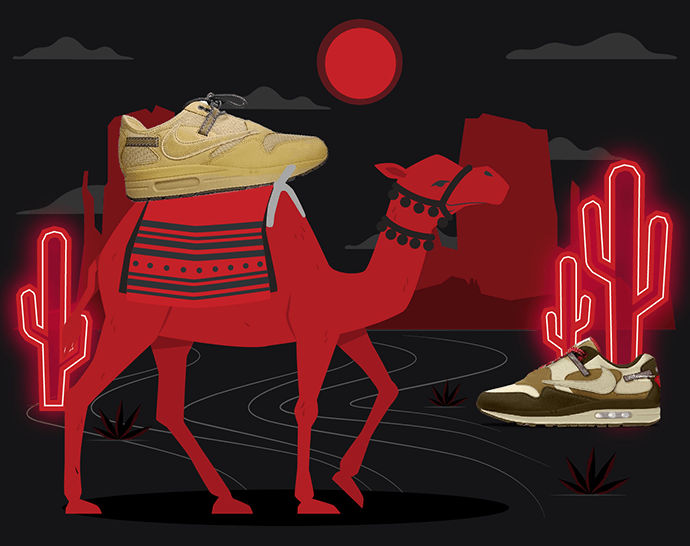 The Previous Collab Was a Bomb Though…
So, before we get into the latest sneaker news, we gotta remember the previous Travis Scott Air Max collab. The Cactus Jack Air Max 270 dropped late in May 2021 after so many teasers. It actually dropped after a pretty interesting marketing campaign and a whole 90s-looking website! Anyway, the pair resells for $477 on average on the resale market. Will the new Travis Scott Air Max outdo the previous one?
New Travis Scott Air Max Drop Are Always a Yes!
Well, anything Cactus Jack sells as far as we can tell. The artist is pretty popular and everything he drops sells out. His collabs have a Supreme-esque feel to them if you ask me. Anyway, so far, we have pretty interesting leaks and on-foot images of two Travis Scott Air Max 1 colorways. The first colorway is a mix of baroque brown and cream, and a mishmash of materials. From mesh to suede, to the reverse Swoosh, we're here for it all.
The second colorway is a wheat-colored Travis Scott Air Max 1. It comes in the same design as the baroque browns, but is kinda monochromatic. Both colorways rock the Cactus Jack logo on the tongue and heels. Moreover, the laces add a dash of life to these desert-fit sneakers!
Release Deets
Before we talk about the release deets, we gotta mention that according to rumors, we should expect five different colorways! The potential colorways are "Off-Noir", "Grey Haze", and "Saturn Gold". Anyway, the Travis Scott Air Max 1s will probably drop during the holiday season! Leave it to Travis Claus with all the holiday gifts. The retail price will probably be $160. Although it's definitely more than the usual AM1 price tag, it's totally gonna be worth it! We all know that Travis Scott collabs end up reselling for at least triple their initial value.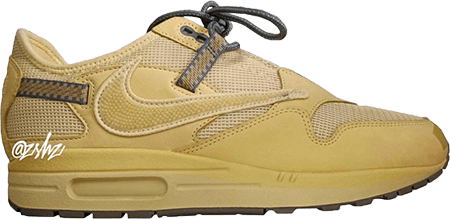 How Does One Score a Travis Scott Air Max 1?
Definitely not by counting on luck, that might help you get one pair (if you're very lucky). For hype sneakers like these, you'll definitely need a sneaker bot worth its while. So, we rounded up the best sneaker bots of the year that will give you a real chance at a W. And because we love our sneaker enthusiasts, we listed the best proxies and servers for you. Make sure you check these guides out because they'll definitely come in handy. Godspeed 🔥
Tags: Air Max 1, Travis Scott
Posted in Nike, Sneakers 0 comments