A Supreme Dunk High Is Coming and We'll Get It By Any Means
Supreme and Nike Dunks became pretty synonymous since 2003. Their collabs have been nothing short of awesome. Some people also consider them the definition of hype sneakers! So let's get a bit honest, the excitement hit the roof when we heard of new kicks. And not just any kicks, the might Supreme Dunk High will make a comeback! Let's check out everything we know so far about these babies. Will this be the sneaker collaboration of the season or what?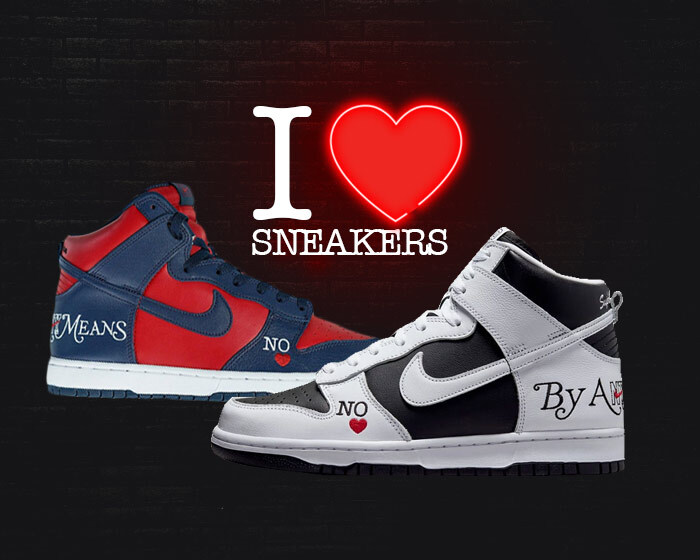 A Short Pitstop at Our Favorite Supreme Dunk High Kicks
If you have a particular interest in ranking Supreme Nike kicks, make sure you check this out. But today, our eyes are on the very cool Supreme Dunk High "By Any Means". We're gonna get two awesome colorways that we'll definitely try to cop. The first is in black and white, while the second comes in a nice navy and red colorway.
It's in the Details
However, the best bit about the upcoming Supreme Dunk Highs isn't the color palette. It's actually the embroidery on these babies. First off, we have "By Any Means" embroidery on the heels that pays tribute to the Big Apple! Meanwhile, the "No ❤" on the toe box nods to Milton Glaser's famous "I ❤ NY". So really, the kicks are pretty much a must-have for every New Yorker out there!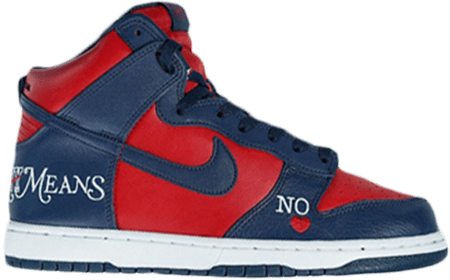 What Do We Know So Far?
Well, a release date is just wishful thinking at this point fam. However, we expect the Supreme Dunk High to drop sometime during FW21. Why? Because we got the teaser a long time ago, and we didn't get anything in SS21. As for the retail, we think that Supreme always overprices their items. So naturally, the Dunks will be $130+. On the other hand, paying higher retail will be worth it. That's because you'll be able to flip 'em for a lot more than their original value!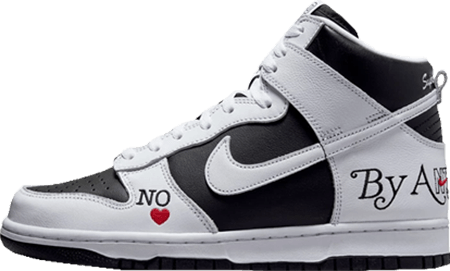 How to Secure the Supreme Dunk High!
When you decide to cop a pair of Supreme Dunk Highs or any Supreme item, you know it'll be hard. That's why we decided to give you a helping hand! Here's a list of the best Supreme bots so you could get a headstart and practice. But we also recommend you check out what the best proxies for Supreme are. And if you're not familiar with proxies, here's all you need to know about them. 
And finally, you can't have the perfect botting trifecta without sneaker servers. That's why we also made this guide to help you there. But always remember, even the perfect bot setup won't guarantee that you'll get the kicks you want. They'll just boost your chances at a successful cop wherever you are in the world homie. Godspeed 🔥
Tags: Nike, supreme, Supreme Nike
Posted in Nike, Supreme 0 comments