2021's Supreme Dunk Is Everything We Miss Since '03!
2002-03 were revolutionary years for the Supreme Nike partnership. But 2003 was pretty awesome because it gave us the legendary Supreme Dunk Highs! The golden stars became a pretty famous icon among sneakerheads. And today, 17 years later, the new Supreme Dunk release is a new take on the '03 classics! So let's check out everything we know about the upcoming release! And make sure you check out the upcoming Yeezy Ash Blue for a change of scenery.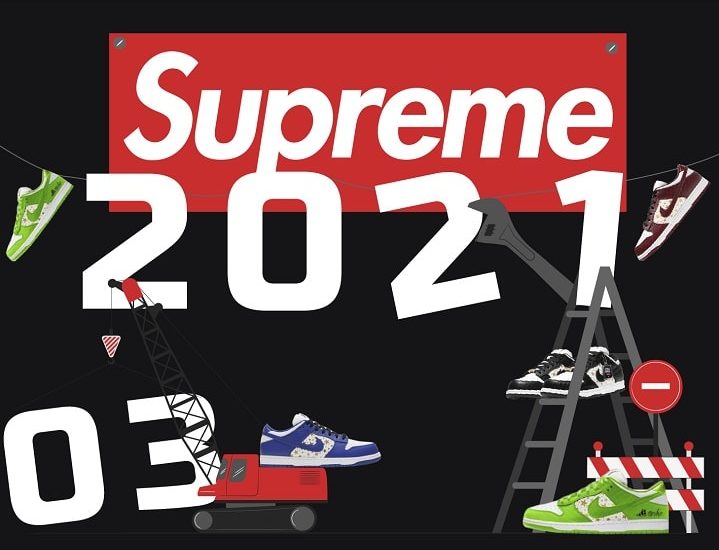 Supreme Dunk 2021 Hits Different
Dunks took the front seat this couple of years, and we're not complaining at all! But Nike and Supreme and stepping the game up with the new Dunks. Back in 2003, we got three colorways of the OG Supreme Dunk High! Blue, orange, and red, the three colorways are still as hype as ever. With each pair reselling for at least $1,000, they easily earned the collectible hype kicks status!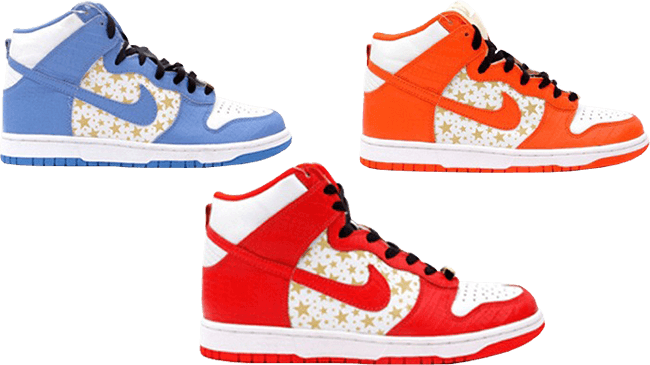 And now, we're finally getting the closest to the '03 Dunks as it can get! The new Supreme Dunk pack is coming in the same nostalgic design and new colorways. And believe us when we say that these are gonna be worth A LOT on the aftermarket. Well, they're technically already worth a small fortune! The four colorways we're gonna get are brown, black, blue, and green. According to leak accounts, the Supreme Dunk collab will drop on March 4, 2021, aka Week 2! Each pair will retail for $110, which is not a lot for the money you'll be making when you flip.
Supreme Dunk Low "Barkroot Brown" –
$1,500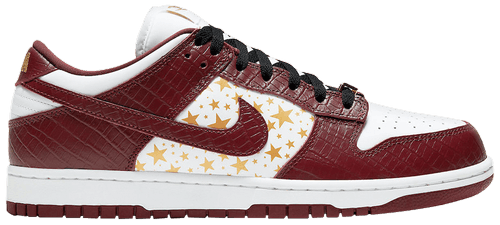 Supreme Dunk "Mean Green" –
$1,300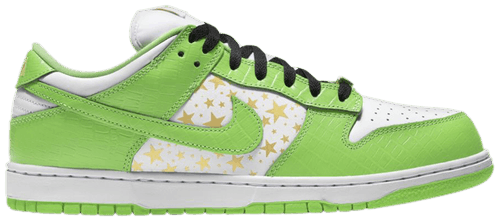 Nike Dunk Supreme "Black" –
$1,600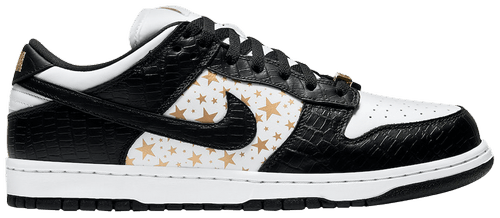 Nike Dunk Supreme "Hyper Royal" –
$1,400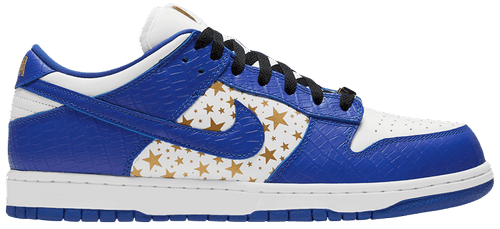 Now that you actually saw the numbers, you know the collab is a not-to-miss. They'll be totally sick to style! Speaking of styling, here's how to style your bogo! And if you really don't wanna miss out on this, you'll need a bot to kick a$$ on drop day! After all, we know how busy it gets when a hype release is on the way. So what's better than NSB to help increase your chance at success? Not only does it support Supreme, but also Footsites, Shopify, and more! 
Supreme Dunk Vs Supreme Jordan!
We already established the fact that we're totally digging the Supreme Dunk release. But what if you do miss out on it? Don't worry, we've got the Jordan 1 Supreme collab coming soon enough! The hype will be next level when we get a set date for that one.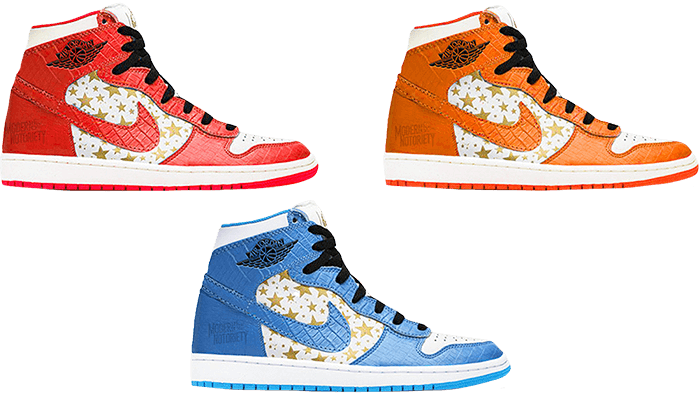 And if that's not enough, the Supreme Air Force 1s are restocking some time during SS21! Still doesn't float your boat? Well, make sure you keep an eye on Jordan 4 Taupe Haze and the brand new Yeezy Ash Blue! And for any and every sneaker news, keep checking our blog, you never know when THE pair drops.
This Week on Supreme Week 2!
This week we got pretty exciting things on our drop. If you're into collecting Supreme accessories, we've got a pretty fancy Supreme x Rawlings baseball bat. There's also a pretty cool Supreme Logo Zippo lighter. Who doesn't like fancy overpriced lighter? There's also a pretty bold Big Logo Hoodie that we think is pretty cool! So whatever your interest, Supreme always has something for it. But the Supreme Dunk release is the undebatable star of the week!

Tags: Nike, Nike Dunk, nike sb, Nike SB Dunk, nike sb dunks, supreme
Posted in Nike, Supreme 0 comments