Salehe Bembury Crocs – The Full Rundown and Then Some More!
When somebody asks you what the coolest collabs in the footwear industry are, you'll have many answers. But the Salehe Bembury Crocs partnership probably won't be one of them. That's exactly why today, we're going to show you why it is worth shedding light on. We rarely find a collaboration that looks cool and is super comfy. Well, the Yeezy Slide did pave the way for ugly shoes like crocs to become this popular. But if you're a comfy slide kinda person and looking for cool alternatives that double as statement pieces, we gotchu. So here's how Salehe Bembury made Crocs the next cool thing!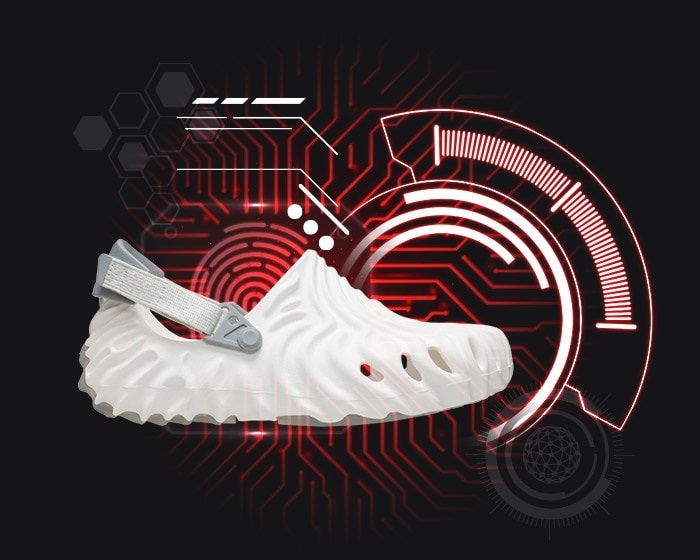 The Salehe Bembury Crocs Collab – A History
Before we get into the whole collab story, we gotta know the designer behind it. So check this out if you wanna get to know Salehe Bembury and his previous works. Bembury actually managed to become one of the hottest collaborators in the industry! Although his collab with New Balance was epic, Crocs made a bang for multiple reasons. The main reason is that he took the classic clog and made it something new and… weird. And obviously, the industry loves weird things, especially if they have a hint of exclusivity to them. But these Crocs are definitely the coolest-looking silhouettes that the company has ever produced. (Sorry classic clogs!)
An F&F Pair Is a Must
When you have a popular designer make shoes, you bet that there will be a special friend and family edition. And the Salehe Bembury Crocs partnership is not different! The Spackle "Almost White" Clogs are that pair for us, with only 200 pairs in existence. Today that pair is worth around $1,300 on the resale market!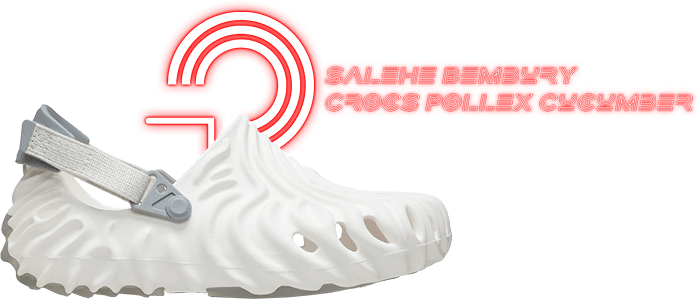 The First Batch Always Slaps
So you know how when a collab is still fresh, it's almost always a hit? Yea well, that also applied to these dear Crocs, and deservedly so. The first two colorways that dropped in December 2021 were Menemsha and Cucumber. For those who like to know where shoe names come from, Menemsha means still water!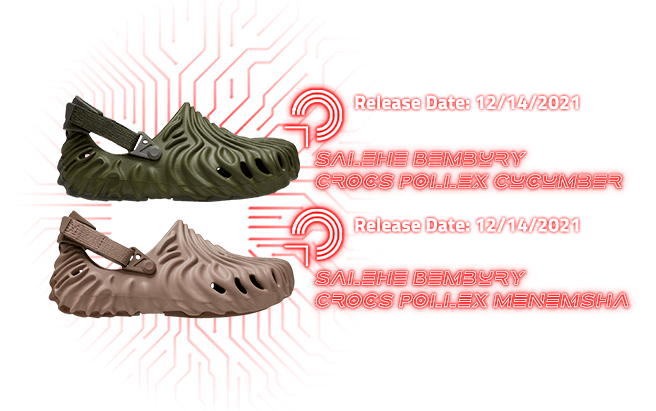 Second Installation – Still As Hot As Day 1!
2022 rolled around, and we got so many hot sneakers. What we also got was the second batch of the Salehe Bembury crocs collab. And this time with three different colorways! We've got Crocodile, Urchin, and Stratus. And since obviously all the colorway names are inspired by natural elements, so are these. Urchin is obviously a nod to sea urchins, while Stratus means a big layer of clouds. The collection also dropped in May 2022.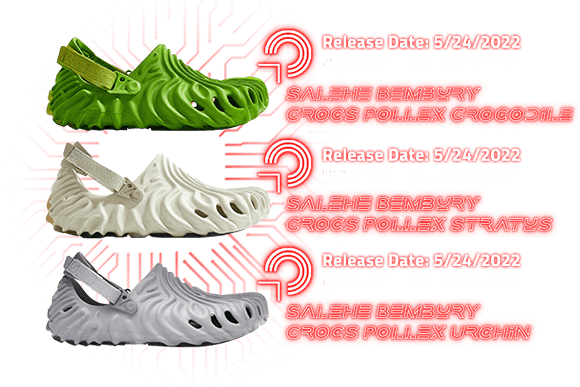 What Does the Future Hold for This Collab?
The future has so many cool things to give us, but first, we gotta talk about what already happened! So after the StockX NFT launch with Nike kicks, the resale platform is introducing Salehe Bembury Crocs NFTs! Does that mean we're gonna have another lawsuit on the way after the Nike fiasco?
Anyway, on a higher note, rumor has it that six new colorways of the Salehe Bembury crocs are underway! This time, we've got more colors on the roster too. And if you wanna add any of them to your collection, you'll definitely need a sneaker bot. The previous release sold out within minutes, so you really don't wanna end up with the OOS page and no clogs. So check out this list of the best sneaker bots you can get. You never know when drop day creeps up on you! Godspeed 🔥
Posted in Sneakers 0 comments