StockX NFTs – The Future of the Sneaker Reselling Business!
It's a new day and we got new NFT news! Remember how we discussed the metaverse a while ago? Yeah well, everything is moving forward at an incredible speed! We also talked about NFT sneakers and how they're gonna become the next best thing. Well, they kinda are now! One of the biggest sneaker reselling platforms is launching its own NFT with a twist. Here's everything you need to know about StockX NFTs and why investing in them is kinda smart!
StockX NFTs – So What Am I Getting for My Money?
Okay, we're gonna take as an example for our discussion the awesome Nike Chunky Dunky. So the Chunky Dunky isn't available for retail, and your only way to get it is via resale. You go to Stockx to check out these babies and find out the kicks exist in form of Vault StockX NFTs. But how are these NFTs any different from your usuals?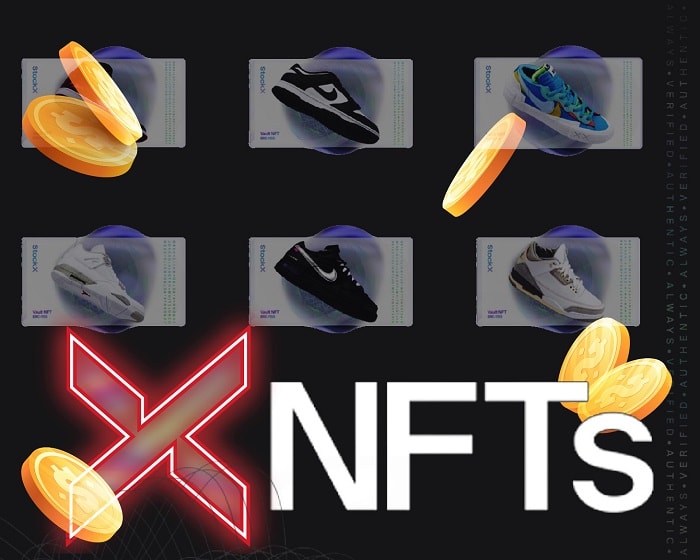 Well, when you buy vault StockX NFTs, you get the usual item that you can find on the blockchain. If you're still wondering what the blockchain is, check this out. But that ain't all, because this NFT you bought is actually linked to a specific pair of Chunky Dunkys. These kicks stay at the StockX vault for the time being.
What Can I Do with That Info?
There are several options for those who wanna invest in StockX NFTs: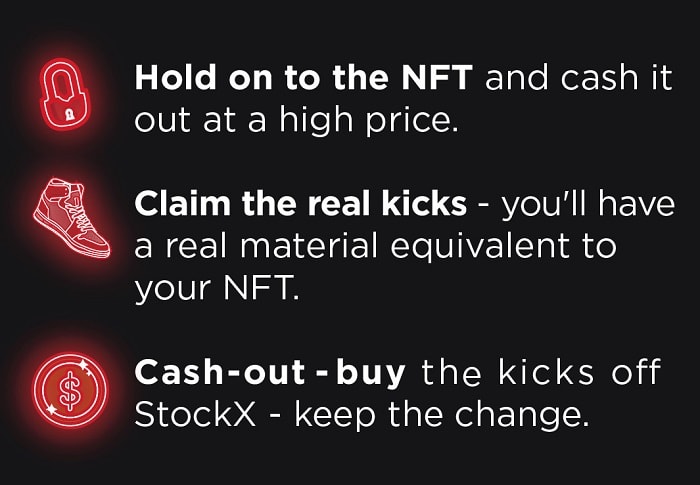 The first is pretty obvious and is probably the reason people will invest in that NFT. They hold on to that NFT, and when the time is right, they flip it for major $$$! Kinda similar to flipping physical kicks without the additional shipping fees and waiting time. There are also the additional perks of owning StockX NFTs. As an NFT owner, you could get exclusive access to sweet deals and more!
On the other hand, they can redeem that NFT and StockX will ship the actual kicks to the owner. The vault NFT will then stop being in circulation, and that NFT becomes like a ticket to get the physical kicks.
Finally, you could get the best of both worlds. You can flip the StockX NFTs for an insane amount of money. Buy the physical kicks off the resale market and keep the profit! If that doesn't sound like a sweet deal, we don't know what does.
Why Are StockX NFTs a Smart Move?
Okay, so NFT is a pretty new concept to the world of trading, and naturally, some people will be skeptical. So StockX is taking a pretty smart approach to the whole thing. They're providing a safety net for investors! And in the unfortunate case of NFT values taking a nose dive, people can redeem the actual pair. So with that, you can play the long game in the long run without risking way too much.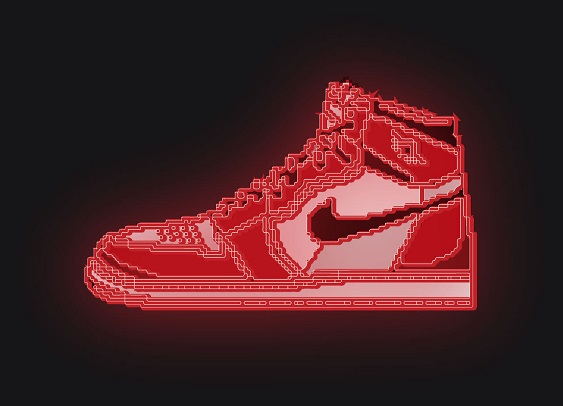 For example, it's not really smart to redeem the NFT that you bought for $5000 for a $2,100 pair. What would be actually brilliant is if you flip the NFTs for a lot more than you bought them. Or, in the case of NFTs flopping and becoming less valuable than the pair, you cash in on the kicks!
StockX Have More Tricks Up Their Sleeve!
So, StockX NFTs are just the starting point of the resale platform. Apparently, there are a lot more exciting things to come! For example, they're planning on teaming up with "friends" to create exclusive StockX NFTs. Not only that, there are plans to have cooler deals and payment updates for crypto payments. Stay tuned to our blog for more info about all of this!
Are StockX NFTs Backfiring Though?
Everything we discussed gives the impression that this is all gonna go far. But, when something sounds too good to be true, it probably is! Nike is now coming at StockX for using Nike kicks in their NFTs. Well, having the actual kicks doesn't really excuse the trademark infringement. So now, the swoosh is suing the resale platform because what they did can "cause confusion" among consumers. And that's kinda true because Nike didn't actually back up these NFTs. So, we now gotta sit tight and wait for the legal battle to unfold! If you wanna read more about that, check this out.
Posted in Sneakers 0 comments