Red Yeezys Are Totally the Coolest Kicks of Fall/Winter '21!
Colors are tricky things, especially when it comes to sneakers. When you go for a popping color, there's a thin line between looking awesome and tacky. However, Kanye has absolutely no idea that this line exists and keeps on blessing us with creative colorways. And this time, the kicks we're getting feature an all too familiar colorway. If you check out the history of Yeezys, you'll know that red is the color that drives fans crazy! So the new red Yeezys are pretty exciting for multiple reasons now. Let's check them out, along with why they're a must-cop!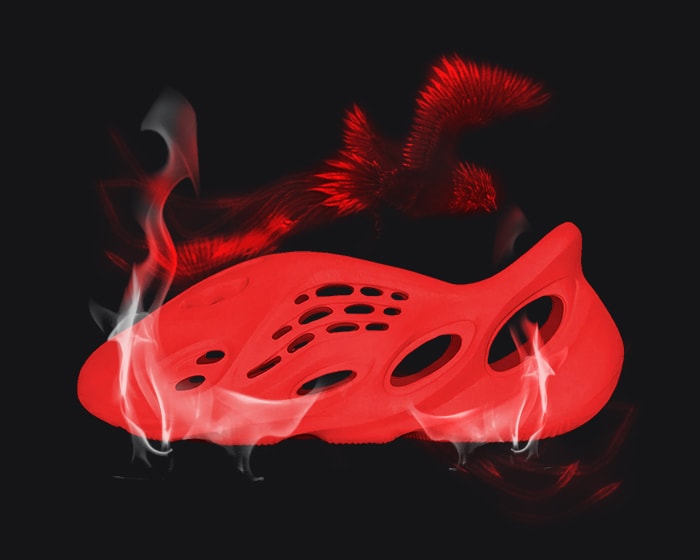 Yeezy Foam Runner Vermillion
We already said it once, but the new Vermillion Foam Runners could be our next Red Octobers! You can check out the complete list of October Yeezys here. So far, Kanye kept it safe with the Foam Runner colorways, but that's gonna change soon! This month, we're gonna get the Red Octobers v2, but not the way you think. The Foam Runners will come in the same chile red colorway we're all familiar with. And honestly? It looks pretty good, and we'd totally rock it. If you want styling ideas, check this out.
Oh, and because Kanye loves interesting Yeezy names, we always get to be in on the action! So vermillion is a shade of red, but that's not all. The Vermilion Bird is one symbol of the four Chinese constellations. It looks like the phoenix in western mythology but is different. Both symbolize fire, though, which is pretty cool since the new Foam Runners are very red!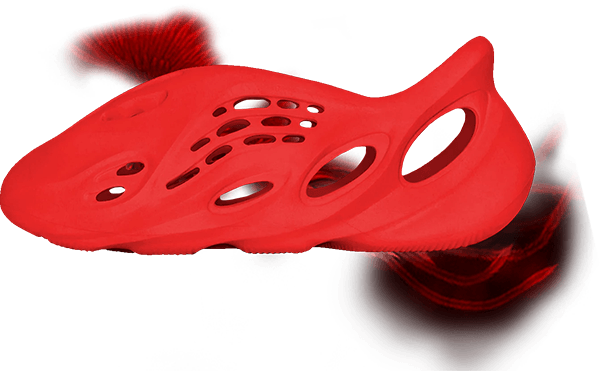 Release Deets
Although we don't have an exact release date, the Vermillion Red Yeezys will hit the shelves sometime in October. However, it will definitely retail for $80! But for that retail value, you'll be making $300+ in profit because you can flip it for $430. So keep an eye out for more release deets on our blog fam!
Red Yeezys Taking Drip to a New Level!
We already know that Yeezy Foam Runner Vermillion is pretty cool. But if it's not your cup of tea, you can check out these excellent alternatives. But if you still wanna rock red Yeezys without buying the Foam Runners, the next bit is for you.
Kanye is constantly revolutionizing Yeezys, especially the 350s. And apparently, he's experimenting with different types of uppers for the silhouette. The mono pack is proof enough, and it wasn't a bad one at all! This time though, we'll stay in the Primeknit area of work that we love. The new Yeezy 350 V2 CMPCT features more of a sock-like low-cut style. It will also have an interesting pattern that's way different from other 350s. Happily enough, the red Yeezys will keep the Boost midsole!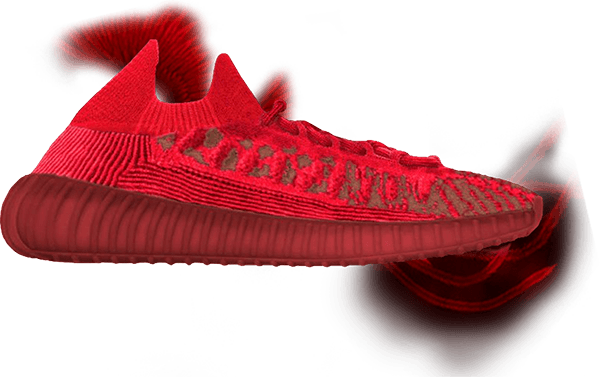 The Yeezy Mafia says that the kicks will drop in February 2022, for the usual $220. If that's true, then we can't wait for drop day! If they're anything close to the original 350 V2, these babies will totally become fan favorites.
How to Get Red Yeezys and Every Other Color
As we were saying, new Yeezys are always the center of hype. So when drop day comes, you know that your only good shot is when you use a sneaker bot! Lucky for you, we listed the best sneaker bots in 2021 right here. And to perfect your setup, make sure you check out this guide that will point you in the right direction. Godspeed 🔥