Top 7 Rare Sneakers We Wish We Had in Our Collection!
When we talk sneakers, we know the popular, the classics, and a lot more. But did you ever think about the rare sneakers that exist today? To save you the research, we decided to give you a list of the rarest 7 kicks in the world. Some of 'em you already know and love, while others will surprise you! And maybe, if you've got thousands of dollars to spare, you can own one of these babies. That's assuming you find them in the first place!
Are Rare Sneakers the Elite of the Industry?
We all love exclusive sneakers that were available in a few hundred pairs only. But have you ever thought about owning a 1 of 1? Or a sneaker of which only 5 pairs exist? What in the name of amazing plugs is that?! You would be owning a sneaker collection that looks even better than Travis and Kylie's. Well, maybe not as crazy as the Chicks with Kicks, but one can dream!
Air Jordan 11 Derek Jeter PE
This is the PE of PEs. The Kleenex of exclusive kicks! Those sneakers were a tribute to the New York Yankees' Derek Jeter. They celebrated his 19 years long career with the team and his retirement in 2014. Only 5 pairs of this clean colorway are available in the world. That's super rare, even for a PE! A pair of these babies are worth $20K+ on the resale market today.
Nike SB Dunk Freddy Krueger – Terrifyingly Rare Sneakers
When we talk rare kicks, we gotta discuss these spooky Dunks. What makes them extra spooky isn't the fact that they're in a Freddy colorway from A Nightmare on Elm Street. It's the fact that Nike got a cease and desist from New Line Cinema because it wasn't an official collab. And this controversy kinda gave the kicks their status ultimately, and the fat resale value of $27k+. Kinda puts Nike's reaction into perspective after their Satan shoe backlash, doesn't it?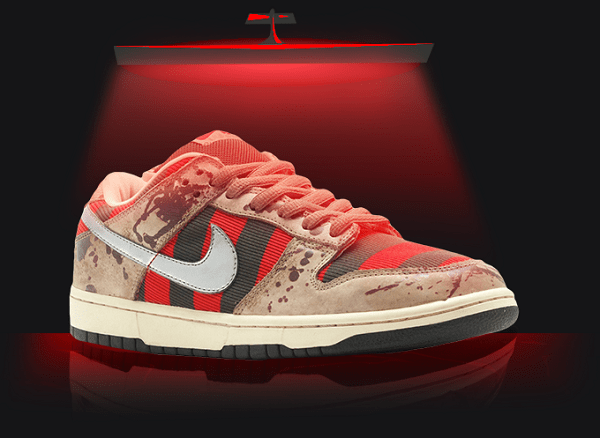 Air Yeezy 1 Grammy
Does anything Kanye West touch turn to gold? Some might argue that yes, it does after his Grammy Air Yeezy 1 prototype was auctioned off for a record-breaking $1.8 million. The Air Yeezy 1 prototype is the pair Kanye West wore during his epic 2008 Grammy performance! Anyway, these are technically 1 of 1s, but if you want the closes thing to them, we gotchu. The Nike Air Yeezy 1 Blink is available on the aftermarket for an average of $4,000!
Afew x Asics Gel-Lyte III "Black Koi"
The 1 of 1 that only die-hard sneaker fanatics know about. The actual Afew x Asics collab started back in 2012 to celebrate Japan Day. The main inspiration behind the collab was the Japanese Koi fish. That pair was auctioned off in May 2015, and the profits all went to the Düsseldorf Children's Hospital. You know, there's nothing better than rare sneakers for a cause.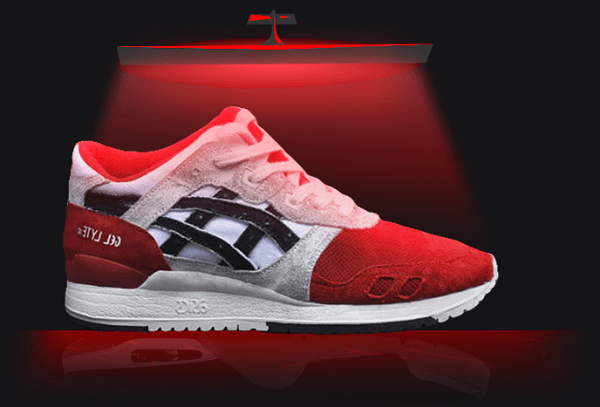 PlayStation Air Force 1 – When Rare Sneakers and Gaming Meet
So gaming and sneakers go way back, and you can read more about that here. However, only 150 pairs exist of the 2006 PlayStation Air Force 1. This pair dropped to celebrate the upcoming release of the PlayStation 3! One of the iconic moments that people connect to this pair is Kobe Bryant getting a pair. He was the face on that year's NBA 07 game, which explains the sneaker gift.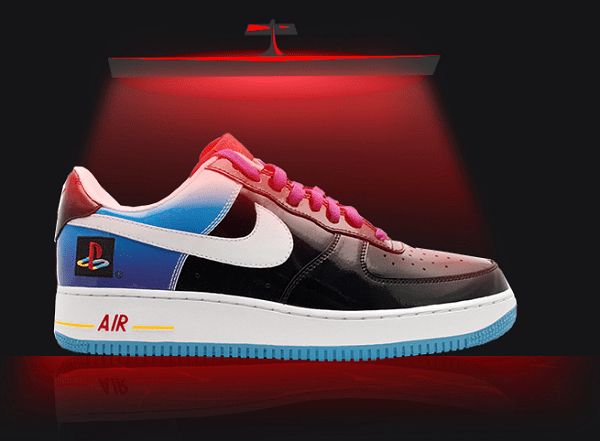 Nike SB Dunk Paris
It's one of the most elusive pairs on the market. Rumor has it that less than 200 pairs of the Paris Dunks exist. The sneakers were gonna be on auction, but demand was so high that Nike dropped them at select stores. Sneaker stores like Colette and Opium in Paris stocked on the kicks which are fitting enough. And people had to camp out for days in the cold just to get their hand on a pair!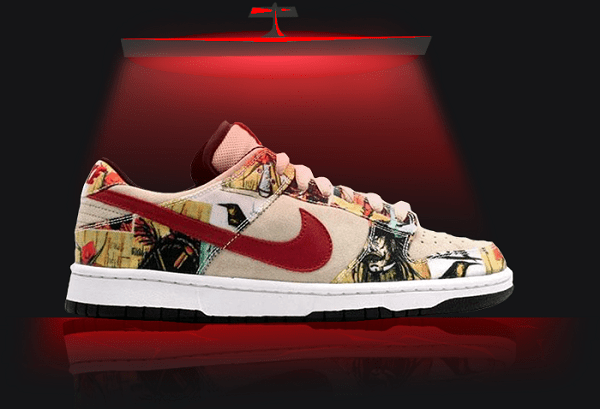 Jordan 4 x Eminem x Carhartt
Last but not least, the iconic three-way collab. Although it's not the first Eminem Jordan collab, the black pair stood out. Before this one, we got the awesome blue "Encore" 4s. However, only 10 pairs of the black Eminem x Carhartt Js explain the appeal. These babies dropped on eBay in an auction and reached up to $30K in value! All the profit went to the Marshall Mathers Foundation. So once again, we got rare sneakers for a cause.
Rare Sneakers Are a Big Deal!
If you own any, and we repeat, any of these rare sneakers, you're among the elite. We recommend holding on to valuable kicks like that. Who knows, anyone could need the cash at some point. That certainly proved true in the last couple of years. But anyway, you can make a profit off of normal pairs too. You just gotta use top-notch tools like NSB bot that can turn your sneaker dreams into reality. All you need to know is how it works, and where to buy and sell your kicks! Godspeed 🔥
Posted in Sneakers 0 comments