Jordan 1 Lucky Green… Cheers to Bittersweet Memories!
We always have the Chicago Bulls in the back of our minds when we think Air Jordan. However, the Boston Celtics have a great part to play in the MJ legacy. After the Lucky Green Jordan 13, Jordan Brand is referencing the Celtics once again! So let's take at the new, but familiar, Jordan 1 Lucky Green. And get ready to destroy this release with NSB just the way it did with the 13s on Footsites and more!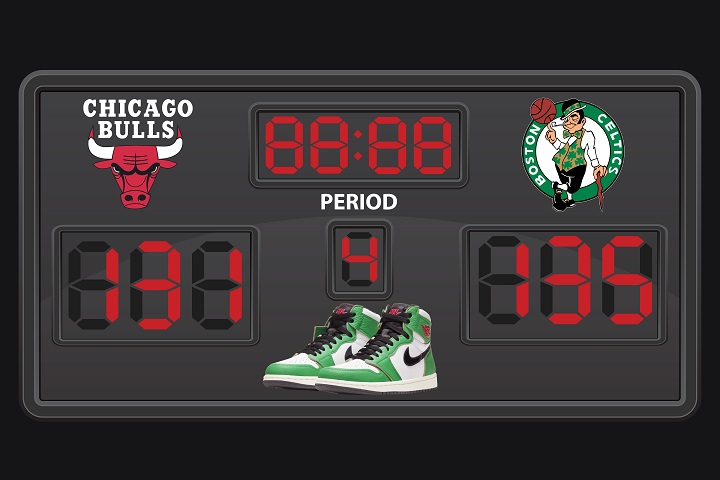 The Story Behind Jordan 1 Lucky Green
Alright so, we know that the 13s are similar to the Celtics PE. The Air Jordan 1 Lucky Green has a whole different, and deeper, story! Let's go back to 1986's first round of playoffs. Today, any hardcore basketball fan just KNOWS that the 1985-86 team was one of the best in the Celtics history!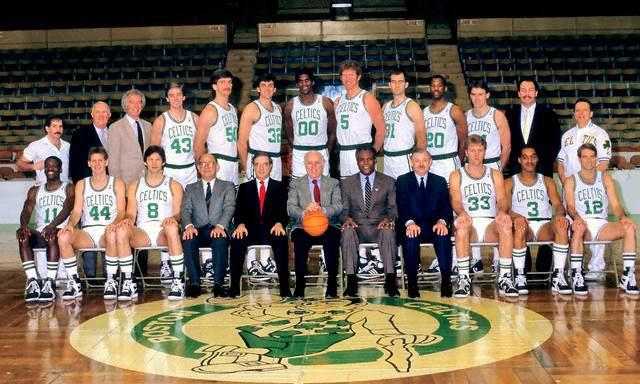 What we're interested in though is the second game between the Bulls and the Celtics. That season put Jordan away for a while over a broken bone in his foot. But he came back, hard. Many consider that this game paved the way for MJ's GOAT status. Four quarters and two overtimes later, the Celtics won 135 to 131. However, Michael Jordan managed to land 63 points during that game! Even Larry Bird chipped in on how much MJ was an awesome player after that game.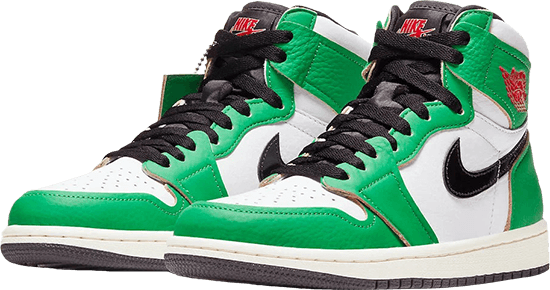 Jordan 1 Lucky Green and The Looks of It
Have you ever seen a pair of kicks reflect all these details? Well, now you will. The new Jordan 1 Lucky Green features a white leather upper with lucky green leather overlays! We already know that this green reminds us of the Celtics. However, the wings will come dressed in our beloved Chicagoan red along with Nike Air on the tongue! So if you're a sneakerhead and a basketball fan/player, this pair should be in your sneaker collection. But wait, that's not all. These kicks remind us of something beyond the basketball court. The very valuable 2003 Nike Dunk Heineken shares the same red/green colorway! So if you can't spare $5,000, better keep your eyes on Jordan 1 Lucky Green.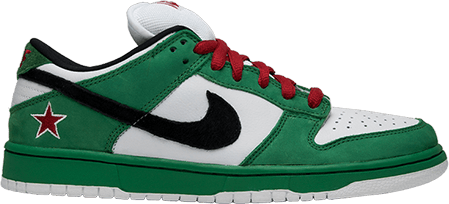 Release Info
The new Jordan 1 Lucky Green will drop on October 14, 2020, for the usual $170. Too bad for the lads, this pair will only be available in women's sizing. This year has honestly been so good for the lady sneakerheads! However, if you miss out on this release, you'll have to cough out about $400 to buy!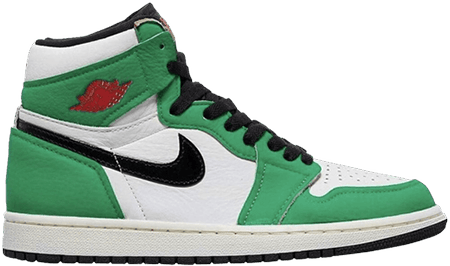 NSB Runs so You Can Walk!
Literally, run your bot so you can cop the upcoming Jordan 1 Lucky Green. Whether it's for the flips, yourself, or a family member, it's a must-cop! So naturally, having a pair of such cool kicks (or more than one) will always come in handy. Stay tuned and keep your bot rolling for this release and many more happening this October!
Tags: Air Jordan 1, Air Jordans, AJ1, Jordan, Michael Jordan
Posted in Jordans, Sneakers 0 comments