Cypher Opens up about NSB2.0, NSB3.0, and The Sneaker Industry
So here we are, 2019 is over! You can now take a small break and contemplate those beautiful pairs you copped. And the ton of cash you made. For what it's worth, 2019 was a crazy year for everyone. Especially for NSB! For all you out there that have been botting for some time, you'll know that there have been very few consistent bots over the years, NSB being one of those bots. And 2019 has been no different for NSB Bot!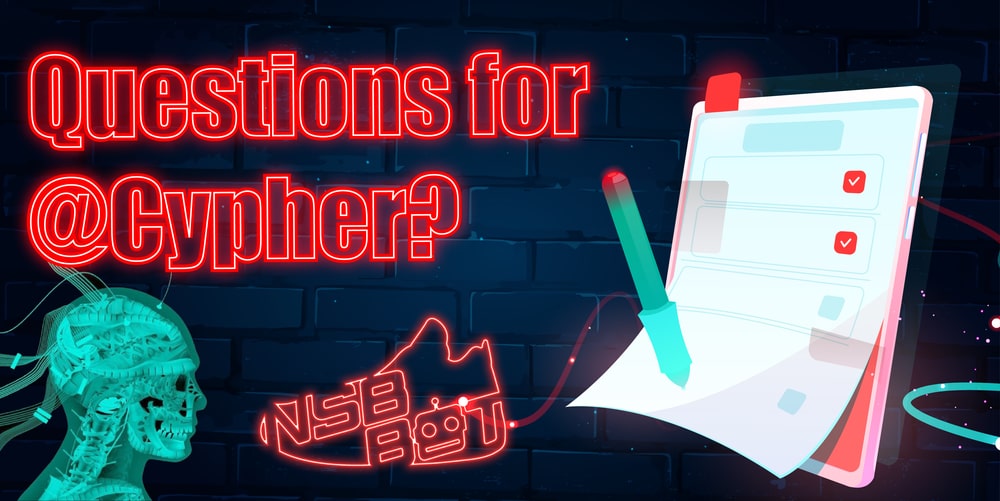 As a farewell for the year, we sat down with the man himself, Cypher, and had a little chat. We discussed NSB Bot 1, NSB2.0, the future of the industry and the leading bot in the game. In addition, Cypher picked some of the best questions you asked on Twitter and answered them. Let's take a look at what he had to say!
Yeezys or Jordans?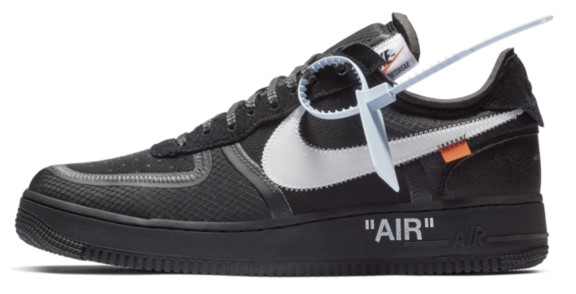 You'd be surprised that during my time in the industry I have just been waiting for the perfect limited sneakers to COP, as personals. But quite frankly nothing appealed to my taste yet. I totally understand sneakerheads' passion for sneakers but my true passion forever remains for tech & code. The only sneakers that I was DEEPLY interested in were the Off-White AF1 Black. I REALLY wish I could've COPPED, but I didn't have the time to set up! I kinda blew it! However, if I had to pick, I'd say Jordan's over Yeezy's any day.
That's an easy one: SNEAKERS. 
What's your secret talent?
I believe it's my ability to efficiently utilize search engines to get an answer to any problem in the least time possible. Every programmer will be looping back & forth on Google, StackOverflow, Github, etc when coding. However, how quickly one can filter out all the results & get the specific right answer he actually needs is something that differentiates a normal programmer from an exceptional one that can tackle any challenge, in no time!
What's a normal day like for Cypher?
I'm pretty lazy. Oversleeping is pretty much part of my daily routine. I'm either completely missing the alarm or continuously snoozing it until it dies. However, as soon as I'm in the office, I AM IN THE ZONE! With FULL focus for 6 to 9 hours straight! You just have to see me on release days! I'm like: WHAT IS SLEEP, WHAT IS FOOD?
What were the Biggest Events for NSB Bot in 2019?
Hear this out. Imagine working on a Twitter account for more than 7 years with a full marketing team, then after you have finally rounded up an amazing follower base, you wake up to realize that all of your work is gone & your Twitter account is lost! That was one of the biggest unfortunate events for NSB this year. Thanks to our loyal customers & our awesome marketing team we were able to create a FRESH account on the fly. And we were able to get it from 0 followers to 10,000 followers within the first week!
It's an amazing thing to know that you have created such a useful product & that you have that many people that actually love you for it! Fortunately, we were able to retrieve our old Twitter account & bounce back stronger than ever! But another big event, as everyone would agree, is the release of NSB2.0. That was definitely a big event this year.
What were the biggest changes and features implemented in NSB 2.0?
NSB2.0 had a huge list of amazing features & upgrades that gave our users a higher chance of copping. And just made it much easier to use NSB overall! However, the features that were most impactful were the Discord integration multi-monitor feature along with the support of Demandware sites, such as Adidas & YeezySupply! We also found a reliable Supreme solution. In addition, the UI change was pretty lit, & I can proudly say that NSB, no doubt, has the most eye-catching, user-friendly & compact UI amongst all of its competitors. No doubt!
What were the biggest Wins for NSB Bot users in 2019?
We had a few releases this year that made it big & stood up to our original game-changing COP of 2018 with the "Union Jordans". Just to mention some, we have the Yeezy Clays where we had close to 5,000 pairs copped. Wich we estimate made our users more than 1 MILLION USD in a single day! Another one is the Jordan 5 Trophy Room Ice Blue where we had around 1,200 pairs COPPED on drop time. estimating profits close to ANOTHER 1 MILLION USD with the current price those Jordans are going for. Quite recently we had amazing releases such as the AMaManiere Hand Wash Cold with more than 1000 pairs. And the Supreme Box Logos with more than 1,300 BOGOs all thanks to Daylar for his awesome work on Supreme!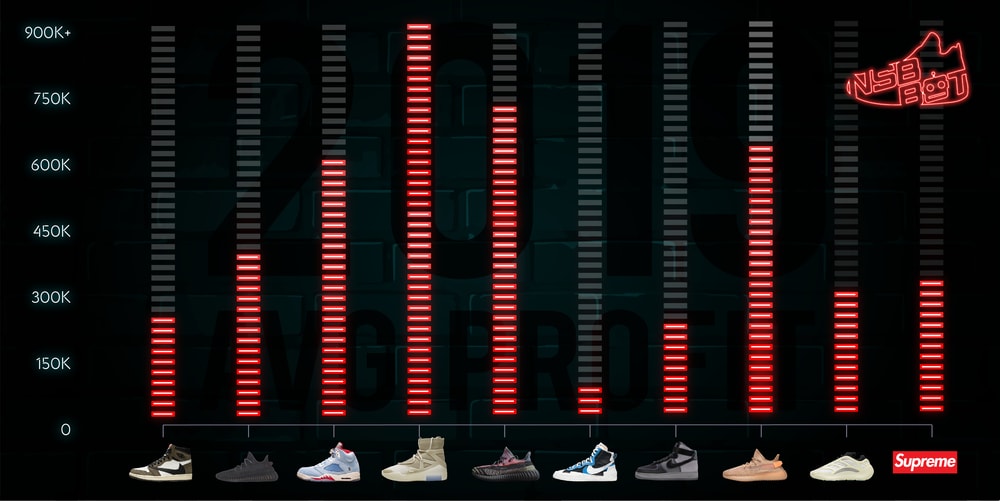 Proudest Moments for Cypher in 2019
What would you say was the biggest and proudest moment for you as NSB's main developer?
I'd say it was when NSB2.0 had just been rolled out to all users & there was the Nike AF1 PEACE-MINUS-ONE dropping that day. The thing is they dropped on some random sites out of a sudden & we ate almost the ENTIRE STOCK on there! Most of those cops were through different cook group monitors using the new Discord monitor feature! It was such a proud moment to have an idea you have been working on for so long to finally be validated. The Discord monitor feature proved to be invaluable and useful to all our users & I was pretty delighted to know that our users knew how to fully utilize it to its maximum potential.
What would you say was the trickiest feature to add?
I definitely would say the Discord monitor feature was the trickiest!
Many users out there don't really know how smart it is but, in reality, every cook group and monitor provider sends entries in different formats. The algorithm used in the Discord monitor feature is very smart & adaptive. It's able to extract the necessary parts from any monitor entry, categorize them correctly & display them for the user.
Like, imagine taking a sentence, then randomly switching the places of all the words & asking someone to make sense of that jumbled sentence. The reality is, NSB can actually do that & make sense of any monitor entry on any Discord server in any format or order!
What factors dictate whether or not NSB Bot cops a certain release?
A really important factor I'd have to say is whether the team behind the site dropping had the time to do some changes for this release or not! 
Can you briefly explain to us how NSB Bot works behind our screens?
A lot of stuff is pretty confidential & I can't really go deep into everything but to be very quick & brief, NSB has a core NodeJS script responsible for all the actual site work. This is an entirely standalone project that gets bundled & placed inside of NSB's UI project. The UI is a simple Angular app bundled using Electron that communicates with the core NodeJS engine using IPC.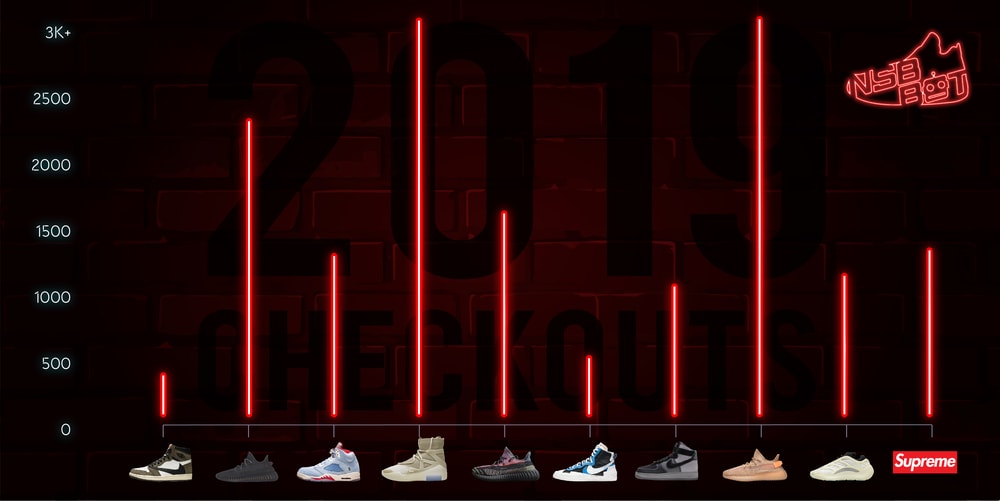 Looking back at 2019, do you think it was a successful year?
It sure was. We are grateful to have achieved more than we had hoped for.
What's your take on the game now? Where is it headed?
You can never really predict that. We have been saying that online releases will become obsolete for so many years now. However, it only seems to be growing! Even raffle drops such as SNKRS has become subject to automation. It also comes as a surprise to see big retailers switching over to Shopify despite it being known as heavily "bottable". It makes you wonder whether the owners of these stores just appreciate botters & feel satisfied knowing that their full stock flew in just a few seconds?
From a purely business perspective, I mean why not! That's actually something you'd want! While from an ethical perspective, like suppose you want to give a fair chance to everyone, well let's just be honest here, do you really think it would be considered fair for someone to have money invested into software, proxies, servers in addition to having time invested in preparing and setting up for a drop, only to end up having the same chances as someone who just logged into the site using his phone & is hoping to check out?

Ethically, those who prepared & invested time and money into a release should have a better chance at copping & that is an absolutely positive, challenging & fun way to go about hyped releases when compared to camping out in front of stores & the violence that sometimes result from people swarming in to be first on in-store releases. So to be honest, I only see the bot industry growing from here. Hyped products & brands will keep on switching & there will always be that one brand that wants to boost its image & hack demand & what better way to create crazy demand as quickly as possible than offering limited merchandise?
What's next? NSB3.0 in the works?
Well for the next couple of months, the team will be focused on making sure all the amazing features we have already rolled out with NSB2.0 are ironed out to their fullest potential. You can easily create features, but can only truly perfect them after they've been rolled out live & have been used by hundreds of users. We got a lot of feedback on NSB2.0 and such feedback helps us perfect what we have. But hey, we won't let 2020 get by without another BIG update & we'll probably need some BETA testers soon so stay on the lookout! 😉
Community Questions

Answer:
We fully figured the Shopify anti-bot in our latest update & have completely dominated every Shopify drop since the Nike SB Dunk Rayguns! So, this major update mixed with our reputation of being the FASTEST Shopify bot will ensure we COOK hard on almost every Shopify drop moving forward!

Answer:
Innovate, grow, learn, & teach. There will always be hyped products to COP & if you have the best set up, the best bots, & a bit of luck you will surely COOK. Don't think that if you are secretive you will COP more… There's enough for everyone to COOK & we are all in this together! Just always remember that.

Answer:
The first pair ever COPPED by NSB was a Yeezy 350 v2 BUTTER on YeezySupply! It was by one of our amazing QA staff BlackPearl. Unfortunately, she had to leave the team early on for relocation, but we absolutely wish she could come back!

Answer:
 Continuous effort, a dedicated team, & a long-term oriented business model!

Answer:
I think we have already put it out that we create trends & we don't just follow them. Lowering our yearly fee is not something we ever consider. If anything, we were considering increasing it a while ago.

Answer:
I must say, It feels pretty Goddam amazing! It's also a huge responsibility that we are dedicated to live up to. We don't take L releases lightly; we feel with our customers & work with them as quickly & efficiently as possible to make sure they turn the next release into a massive W!

Answer:
 The Pooky is the boogy that stops you from the cooky.

Answer:
So here's the thing. A person that does not appreciate other people's work can't expect people to appreciate his own work. I really love Hunter, he is a dedicated dev that almost always figures out things before all other devs. But I feel he would create a much better overall product if he had a bigger team though. I also appreciate Lucas for his attention to tiny-detail, I think that is what made his bot stand out. And I also appreciate some very talented under the scene devs such as Tarun from Soleus, SudoShoe from GUAP & Dwayne from GoldLinks!
Answer:
We have something planned. Don't worry! Just be on the lookout 😉
Answer:
I was a full-stack developer primarily going into hybrid mobile apps. I had worked on another innovative & life-changing product for around 2 years. It allowed people to place orders when dining inside restaurants using their own smartphones! The project needed more resources to thrive back then. However, I do see myself reviving it again sometime in the future! 

Answer:
I graduated in 2017 with a Bachelors's in Software Engineering & proceeded to pursue a Master's program in Advanced Software Engineering. I had to stop 1 year into the program when I started work on modern NSB. 
As for programing, I had been doing it ever since I was around 17. I had to go into programming to earn money online to be able to cover my tuition. During my university days, I'd never attended classes. I'd stay at home, taking online courses, freelancing, & gaining invaluable experience that made me a programming superstar by the time I graduated. I'd study a few hours before an exam, go take the test & that was enough to get me through. I learned PHP first and then hopped into JavaScript & never really looked back.
Posted in Sneaker Bot, Sneakers 0 comments