Here Are the Best Sneakers You Should Expect in 2021!
2021 is a blink of an eye away from us, and with it come the new sneakers. 2020 definitely had some pretty amazing releases. Actually, it's pretty hard to top some of this year's drops, but brands can try, and they will surely deliver. So let's check out some of 2021's best sneakers that we know of. We'll also dedicate a section for kicks that fall under the "rumor" section! Whether you're a Yeezy, Dunk, or Jordan fan, we've got something for you. And if you wanna wrap the year in an interesting way, we've got the thing for you. Here are the worst events that went down in the sneaker industry this year!
Best Sneakers Dropping in 2021
Although it's still too early to be certain of the sneaker drops, we'll discuss the most likely ones. These are the best sneakers that will get us lining up (virtually) to cop, flex, and probably flip.
Yeezy "Ash" Collection
Although this year's main focus was Yeezy 380, 2021 will be a comeback to the 50 shades of Yeezy 350. First of all, we've got "Ash Stone" which features an earthy Primeknit upper. The only thing making it different than Yeezy Sand and Earth is the orange translucent stripe!

Next on the list, we've got Yeezy "Ash Blue". And as the name suggests, the kicks feature different shades of blue on the upper. The yellow stripe breaks the monotony and gives the kicks an awesome appearance. It kinda gives a darker Yeezy Israfil vibe, if you know what we mean.
Finally, we go back to plain whites and creams with the new Yeezy "Ash Pearl". The white and cream Primeknit brings back memories of all the white Yeezys we love. All these kicks are scheduled to drop in SS21, so not really long from now!
We Got Some University Blues…
Air Jordan is always ahead of the game with their sneaker reveals. The brand dropped the news in November 2020, and two pairs really caught our attention. The two pairs dress in a well-loved colorway. University Blue is the color that reminds us of where Michael Jordan came from: The University of North Carolina! Luckily, we'll be having a new Air Jordan 1 and Jordan 4 in the same colorway. The University Blue Jordan 4 will also feature a cement-like grey midsole that adds just enough flair to the kicks!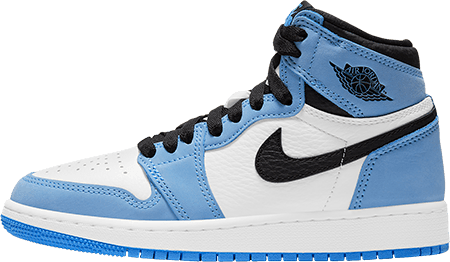 Air Jordan 1 University Blue will be available in Men's and GS sizes. It will drop on February 20, 2021, for $170. Meanwhile, Jordan 4 University Blue will drop the following month, on March 6, 2021, so now is a great time to start saving up for the new sneaker resolutions!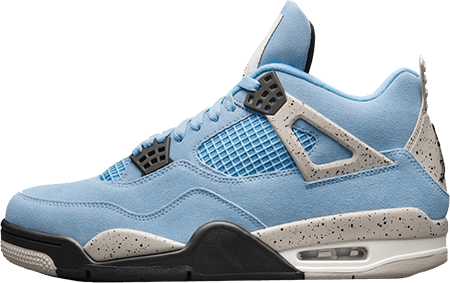 Supreme Nike SB Dunk Low
2003's Supreme Dunk Highs are still relevant today. In fact, they're worth thousands of dollars on the aftermarket because they're some of the best sneakers out there. And back then, a low-top version of the kicks was canceled due to legal issues. In 2021, almost 18 years later, the kicks will comeback in a low-top, but with no legalities! The same golden stars will be on the side panels to give us the cool Supreme vibes. Finally, the available colorways will be black, brown, blue, and green! And it seems like we'll have to wait for the 2021 seasons for actual release dates.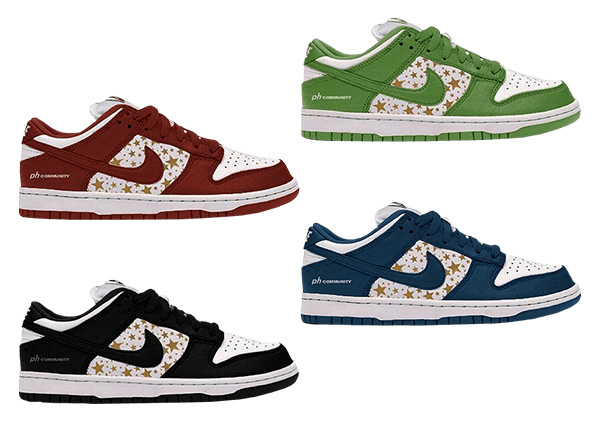 CLOT x Nike Air Max 1 "Kiss of Death"
So, 2020 and 2021 really are the years we go back to the oldies, aren't they? The CLOT and Nike collabs went on everybody's radar when they did the AF1s. However, these were not the first releases. In fact, the Kiss of Death Air Max 1 is one of the earlier collabs between the two companies. The 2006 design is inspired by the Chinese art of pressure points. Although the name "Kiss of Death" is a pretty grim idea, the kicks are definitely very popular. They're actually worth $1,500+ on the aftermarket! In 2021, CLOT and Nike are celebrating this pair's 15th anniversary by dropping it once again. So make sure you follow this pair closely, it'll be worth it.
Nike SB Dunk Low Club 58
Nike Dunk seems like it will extend its reign through 2020! How? Definitely thanks to some new colorways and drops. The Club 58 Dunks feature an awesome blue suede upper and an equally popping orange outsole. Now we still don't know the origin of the "58" we can see on the heel and tongue, but there are theories. The first theory is that 58 is the numerical equivalent of SB. The second one is that 58 is the number of skaters and designers who worked on it. We personally would go for the first one though. Anyway! We can expect these kicks to drop in early 2021 according to leak accounts!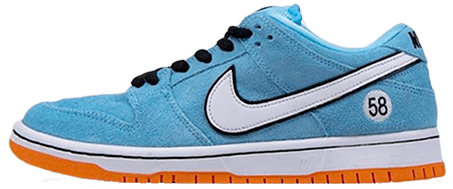 Sneaker Rumors
Just like we know what sneakers are dropping, we love us some juicy sneaker rumors. And honestly, the best sneakers usually start out as rumors. So let's see what gossip 2021 holds for us!
Air Jordan 1 x Trophy Room
Trophy Room is Marcus Jordan's store, and it's like stepping into MJ's actual trophy room. In fact, it was the actual inspiration for the business. Trophy Room and Jordan Brand collaborated on different occasions. And one of the most famous collabs is the friends and family red Jordan 4. So this year, a new Jordan 1 collaboration might be happening. If true, the kicks will feature the OG red and white colorway along with MJ's signature. So we'll just wait and see!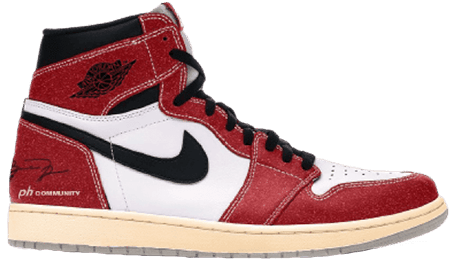 Off-White x Jordan 4 Bred
Will Virgil Abloh strike again with a new Jordan collab? Although we saw the Bred 4s in his Figures of Speech exhibition, we can't know if they'll actually drop. We still remember the canary yellow Jordan 1 disappointment. Nevertheless, the kicks feature the OG Bred colorway with Abloh's touches. In other words, he slapped the Off-White tag and "AIR" branding on there, with a bit of see-through material.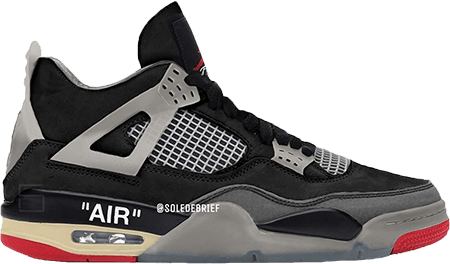 Supreme Air Force 1 Flax
Here we are, back at it with Supreme kicks! Rumor has it that Supreme will feature a Flax-colored edition of the monochromatic Air Force 1. This time, they're dropping the leather in favor of suede! The Supreme Bogo will also be on the heel as usual. So if this pair becomes more than a rumor, we'll definitely be running NSB and going for the cop.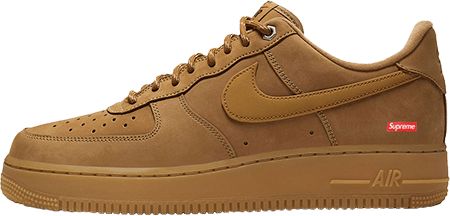 Travis Scott AJ6 British Khaki
Now that one is a long shot, but we'll definitely keep our fingers crossed! Travis "accidentally" showed off the kicks back in April during a live story. And according to leak accounts, the Houston rapper is cooking up something with Nike! So will Travis' latest collab be the Khaki colored 6s? Some fans are still bitter about the olive Jordan 6, so this could be a cool second chance! But definitely not without a sneaker bot.
Yeezy 450
It's on our list every year since 2018, but 2021 might be it! The dumpling-like sneakers will maybe drop in February 2021, and maybe they won't. So we won't get our hope up. However, if they do, the first colorway will come in a sail colorway and under the name "Nuriel". However, the name is debatable, since Kanye dropped the religious Yeezy names. And this one literally translates to "Fire of the Lord", so we'll see about that!
NSB's With You Through Rumors and Facts!
Although we're not entirely sure that every one of these releases is actually gonna happen, we can only hope! And either way, you should make sure that you've got the best all-in-one bot out there. Otherwise, many of the very hype releases will probably turn out to be a huge L. So let's hope for a better year and better odds at cooking kicks the right way!
Tags: Air Jordan 1, Air Jordans, AJ1, Nike, nike air, Nike SB Dunk, supreme, Virgil Abloh, Yeezy, Yeezy Boost, Yeezy Boost 350 V2
Posted in Sneakers 0 comments