Adidas Fear of God – Will It Be As Hype As Nike's Collab?
The sneaker industry is always changing, but one thing is certain. Sneaker collabs are always a positive mark for any brand! Well, unless you manage to butcher it and ruin all the hype. Anyway, today's collab is a pretty exciting one, especially with all the story that went on behind it. Adidas Fear of God has been in the works for a while now, so is any release coming soon? Let's find out and take a trip down memory lane with the Nike FOG beginnings!
Who Is Jerry Lorenzo?
Before we get into Adidas Fear of God, we need to take a look at the brain behind the brand. Jerry Lorenzo is an American fashion and sneaker designer. He started out small with an idea and a big dream. Soon, the guy grew his network and reached people like Virgil Abloh and Kanye West. In fact, Kanye was so impressed by his work that he took him on for Yeezy Season 1 and more!
But besides all the "side quests", Lorenzo founded the Fear of God brand in 2013! The brand represents his faith and practicality at the same time. According to him, FOG isn't a "Christian" brand, but it's a representation of everything he likes! You can read more about that here. Anyway, after its launch, the brand grew and became a popular brand. It grew enough that it drew the attention of the Swoosh!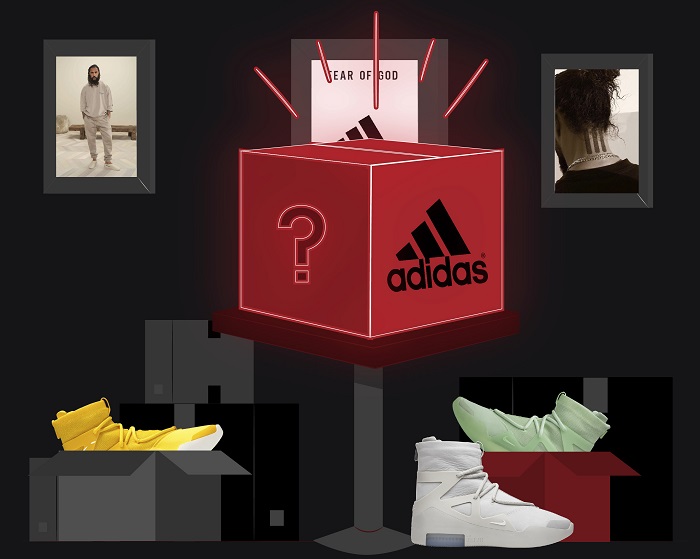 A Little Nike FOG History
Before we get into the new Adidas Fear of God collab, we gotta make a pitstop. We can't really ignore the successful run that Lorenzo had with Nike! The collaboration between the two brands started back in 2018 and lasted for two years. According to a leaked conversation with the designer, he seems to have left for the same reasons Kanye did! He had a certain vision for the collab that Nike didn't share with him. And also, the royalties weren't apparently enough to keep him.
Let's check out the top 5 Nike FOG sneakers that we still dig today! Although their retail price is kinda high, they're still pretty profitable if you managed to catch them.
Nike Fear of God 1 Yellow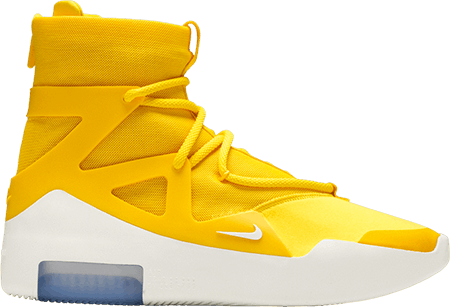 Release Date: 7/21/2019
Retail Price: $350
Avg. Resale Value: $2,324
Nike Fear of God 1 Frosted Spruce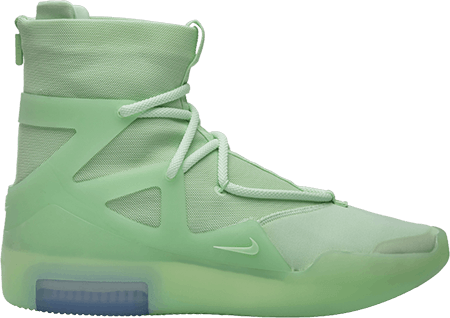 Release Date: 6/1/2019
Retail Price: $350
Avg. Resale Value: $962
Nike Fear of God 1 Black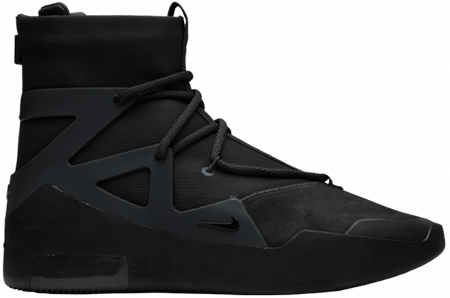 Release Date: 12/15/2018
Retail Price: $395
Avg. Resale Value: $883
Nike Fear of God 1 Light Bone
Release Date: 1/19/2019
Retail Price: $395
Avg. Resale Value: $818
Nike Fear of God 1 String The Question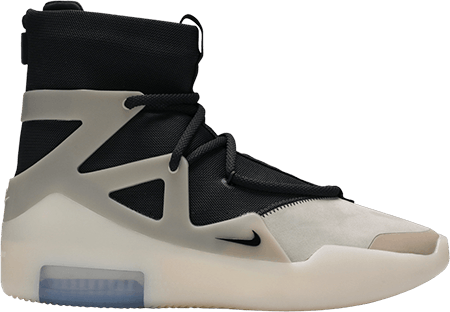 Release Date: 2/28/2020
Retail Price: $350
Avg. Resale Value: $765
Adidas Fear of God – A New Chapter
So what do we know about the new partnership? Apparently, Adidas had more to offer than Nike. In fact, in 2020, we got the announcement of the collab that will push FOG's third pillar: athletics. The first two are Luxury and Essentials that are pretty successful! In other words, Lorenzo is taking the helm at Adidas' basketball division. Will that be enough to bring Adidas Basketball back into the spotlight? Well, we gotta wait and see!
But what do we really know so far about the coming products? Well, we only got one flex from the man himself, otherwise, the collab is on the hush-hush. However, when Lorenzo was attending the Lakers game (front-row of course), we got a view of the pale yellow hoodie! It's co-branded with the Adidas Fear of God logo, so we can assume that this is part of what's coming. But what we really can't wait for is the sneakers this partnership will give us. Will they live up to everyone's expectations? Will they flop? Nobody knows yet! What we do know is that we're excited to see more.
Always Be Ready for Adidas Fear of God
So, now that we know for a fact that the Adidas Fear of God partnership is cooking, we gotta be ready. And who knows? We might get a shock drop, or simply the demand might be too high. The only solution to come out with a W is to get a sneaker bot! And if you wanna know more about the botting industry, just make sure you check out this guide. It'll take you through everything you need to know to get a W! Godspeed 🔥