Yeezy MX Oat 350s – This Silhouette Keeps Getting Better!
The world needs more Yeezy 350s, and that's a fact. Luckily, Kanye is also aware of that, and he's keeping them kicks coming! Naturally, you gotta keep it fresh if you wanna keep a sneaker line going. So the Yeezy 350 silhouette has technically the widest range of colorways and drops. However, you gotta keep the line alive, or else it'll get boring. So what do you do? You get creative with your colorways! And don't get us wrong, the end result is pretty lit. This time, it's coming in the shape of the new Yeezy MX Oat 350s!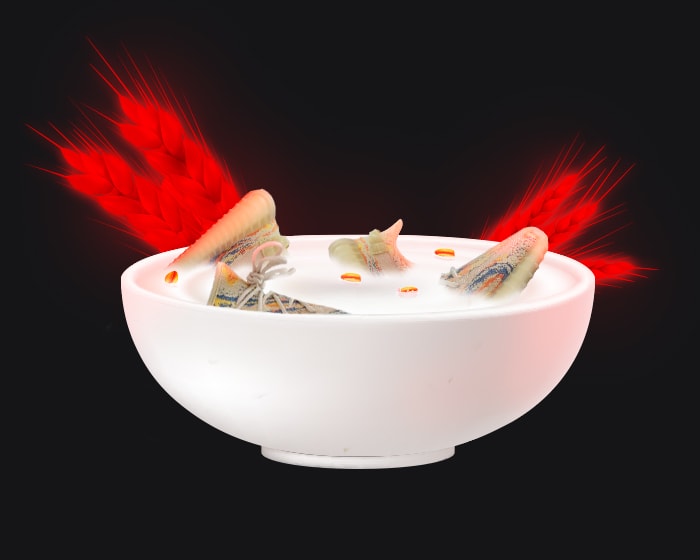 Yeezy MX Oat 350 Looks Like Our Next Snack!
When you look at the sneakers, you'd think: why is it called oat? If you think the upper is pretty colorful for such a name, then allow us to explain! If you look up the color of the oat you'll get the following result. Oat/oatmeal is a mix of grey, yellowish-white with a green undertone. Does it make sense now? 
But… Oat?!
So the "Oat" part refers to the base color of the kicks, and MX is definitely due to the colors! The Primeknit on the Yeezy MX Oat looks pretty cool with the orange, blue, and yellow watercolor-like details. As usual, we have the awesome Boost midsole, and the shell finishes with the same shade of oat.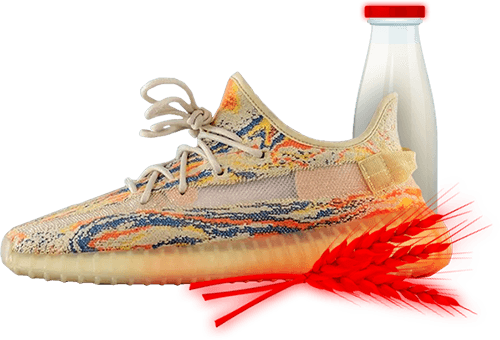 Release Info
The upcoming Yeezy MX Oat finally has a release date after so many teasers and pictures! You can hopefully get your pair on October 23, 2021, for the usual $220. We highly recommend that you cop this pair, and not only because it looks awesome! Of course, that's enough reason to cop, but did you check the resale on these babies? You can flip one pair of Yeezy MX Oat 350s for $416 on average. So if you flip multiple pairs using your sneaker bot, you'll be making some pretty decent cash! If you like the idea, you better read on.
How to Get the New Yeezy MX Oat Like a Pro?
It's all fun and games until drop day comes. If you don't have one of the best sneaker bots in the game, you can kiss hype kicks goodbye. Well, unless you're mega lucky, then hats off to you! Anyway, a sneaker bot, in addition to your luck, will give you a higher chance of success. And luck would help you with one pair, not several ones, right? Also, make sure you choose the right proxies to cop Yeezys, along with strong servers that won't let you down.
When you have the best sneaker bot setup, you'll know for sure that you did your best. Although the bot won't guarantee success, it'll be the closest you'll get to it! So make sure you read this guide for more information about bots and how to correctly set them up. Godspeed 🔥