Yeezy 500 High Tyrian Teaches Us About Ancient Cultures!
This month's Yeezy lineup is as diverse as it can get. From Yeezy 350 drops and restocks to a new 700, May is lit! However, one release stands out, maybe because it looks out of place among the spring-worthy releases? But then again, when did Kanye take mainstream decisions? That's why we're getting a new Yeezy 500 High with the name Tyrian.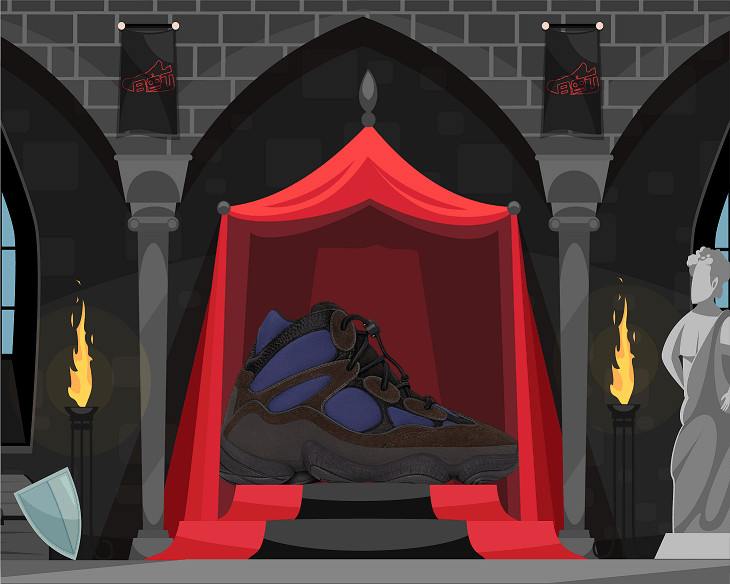 A Little Bit of History!
As usual, Kanye digs out an interesting name with a backstory. This time, our story is taking us to the Middle East! The word Tyrian has two meanings, and they're related to each other. Tyrian comes from the Tyrian Purple color, also known as Phoenician Purple. This color dates back to the 14th Century BC. Phoenicians first discovered it in the city of Tyre (one of the oldest cities in the world, today a city in Lebanon) and extracted it from sea snails. Extracting this dye was very hard work, which is why clothes dyed in Tyrian Purple were a status symbol among Phoenicians and Romans! So, it's a pretty fancy name for the new Yeezy 500 High, isn't it?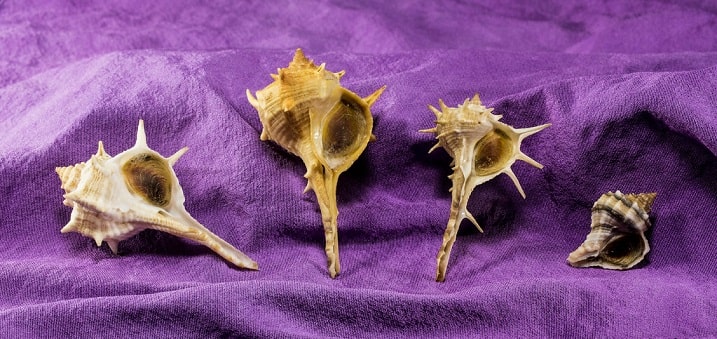 Yeezy 500 High Tyrian Royally Steps In
The new Yeezy 500 Tyrian is only the second colorway of the Yeezy 500 High silhouette. The first colorway was Yeezy 500 High Slate which dropped back in December 2019. The kicks feature an upper that mixes brown suede, black leather, and purplish-blue Neoprene panels. The Boostless Adiprene sole comes in a dark grey color. However, the interesting part of the kicks is that they opted for bungee laces for this drop too. We don't know whether the new Yeezy 500 high will include another set of standard laces.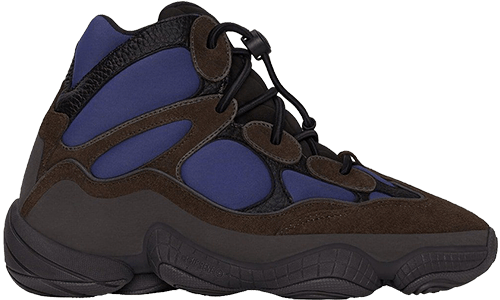 So all in all, the kicks have that autumn vibe that we simply can't shake. But instead, Kanye decides to drop the kicks in the spring season because why not? And that leaves room for asking, does the timing of the drop affect its value on the resale market?
Release Details
The Upcoming Yeezy 500 High Tyrian will drop this weekend on May 16, 2020. The kicks will retail for $220, that's $20 higher than their low counterpart. However, you can find the Tyrians on resale platforms for prices that range between $240 and $590 depending on the size. So if you're into that vibe then, by all means, make sure you have NSB on release day to be able to cop! You can find the kicks on Adidas, Yeezy Supply, Asphalt Gold, A Few Store, and Titolo.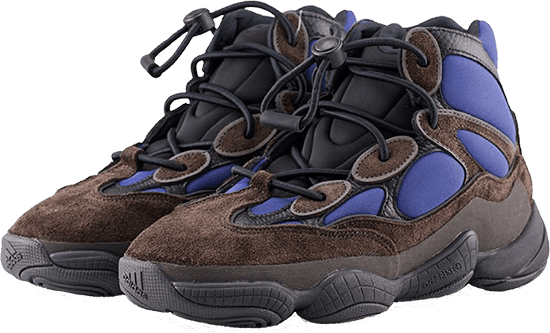 Don't Miss Out on the Drop!
Make sure you keep tabs on this month's releases because they're definitely worth the cop. And if you're wondering how to rock the Yeezys once you have them, check this out. Don't forget to check out what Supreme week 12 has to offer, especially if you own a copy of NSB!
Tags: Adidas, Kanye West, Yeezy, Yeezy 500, Yeezy Boost
Posted in Adidas, Yeezy 0 comments