The White Jordan 7 PSG Brings Out the Soccer Fan Inside!
Air Jordan 7 is making headlines pretty often lately. From Jordan 7 Flint to today's collab, you know that a white Jordan 7 is the way to go! So what's up with the new PSG collaboration? And why should you have them both and kickstart your sneaker collection? Well, we'll answer that just now! Let's check out the new Jordan 7 PSG and what you need to know about it. Oh, and speaking of pretty nice sneakers, Jordan 1 Shadow 2.0 is not your average pair!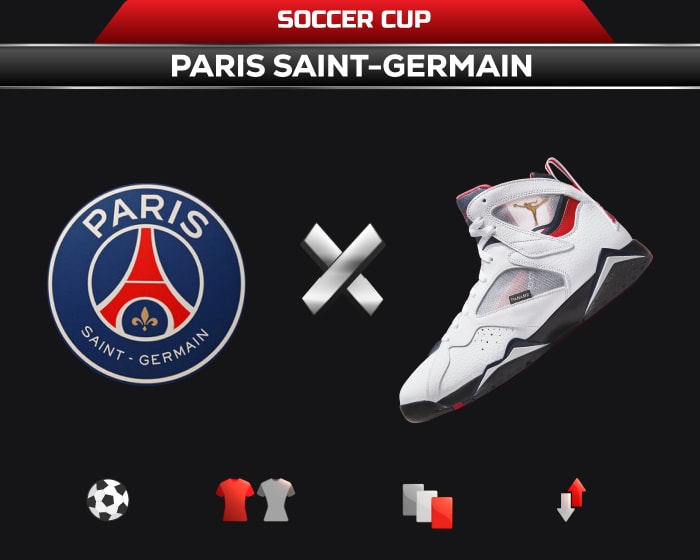 Jordan PSG: From Paris, With Love!
Now, this is a collab for all the soccer fanatics, or football if you're European. We know that age-old name fight and we don't wanna get into that just yet! We just wanna check out the Jordan x PSG history and show you some of our favorite collabs. So the collaboration started back in 2018, making it 3 years old in 2021. And with this partnership, Jordan Brand moved from the court to the pitch!

Jordan PSG also gave us some pretty amazing sneakers, but we'll just show you 3 of our favorites! Although they're not as valuable as some other sneakers, owning them is no little feat. And if you decide to resell your sneakers, they'll get you a pretty decent amount of money no cap!
The White Jordan 7 PSG Is A Fancy Addition to the Lineup
We love us a pair of 7s, and we already mentioned that people underrate how awesome the silhouette is! But fortunately, Jordan Brand seems to appreciate it all the same. Why? Because in 2021 we're getting our fair share of awesome white Jordan 7 kicks. And Jordan 7 PSG looks like a strong contender in May 2021!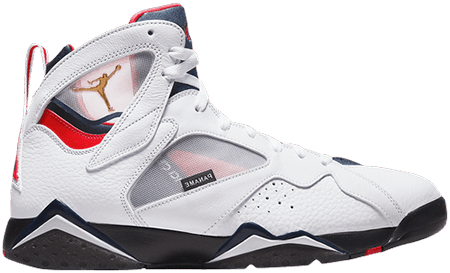 The white Jordan 7 PSG features a smooth-looking white leather upper. The special addition to this pair is the transparent mesh on the side. That gives a fancy finish to the upper along with the metallic gold Jumpman logo! The mesh upper also adds breathability and lightness to the kicks, and that never happened before.
Release Info: White Jordan 7 PSG
The upcoming Jordan 7 PSG will drop on May 22, 2021, for $215. The pair will be available in men's sizes, so they're pretty lucky with this release! And if you have copping in bulk on your mind, you're also in luck. You can flip the kicks for $350 on average, and that's at least a $100 profit for you! And let's not forget how stylish the pair would look when you match them with a sick outfit.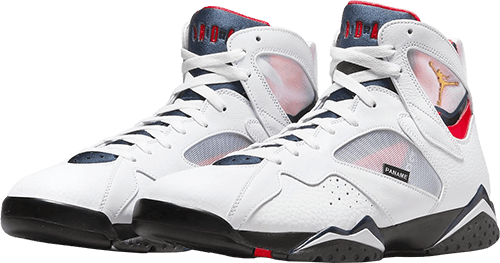 How to Cop Jordan 7 PSG
If you like this collaboration, you won't be alone! Many soccer and basketball fans alike will be lining up to cop the kicks. So to have higher chances of cooking successfully, you'll need a sneaker bot! There are many bots out there for you where you can choose the one that best fits your needs. And once you have your bot, make sure to know how to cop with this easy cooking guide!
Tags: Air Jordan 7, Air Jordans, Jordan, Michael Jordan
Posted in Jordans, Sneakers 0 comments