UGG Boot Guard – The Sneaker Industry's Latest Sensation!
If you're a true sneakerhead, then you're always facing the same dilemma. Should you wear your kicks whenever you want, or do you wanna keep them in pristine condition? That question kinda hits harder during wintertime when the streets are all muddy and wet. And sometimes, even the best sneaker cleaning kit could need some help. So, that's exactly when the UGG Boot Guard comes in! But why is it becoming a thing among sneakerheads? And why will it be a great idea to have them in your closet this winter? Let's find out together!
What's This UGG Boot Guard?
Before we get into the details, we'd like a moment of silence for all the teenagers who went through the UGG Boot phase. Everyone thought they were the sh*t, didn't we? Anyway, we proudly talk about our shady past that led us to our sneaker addiction, so it's fine. But not, every sneakerhead can get the chance to merge the past and present together with the UGG Boot Guard!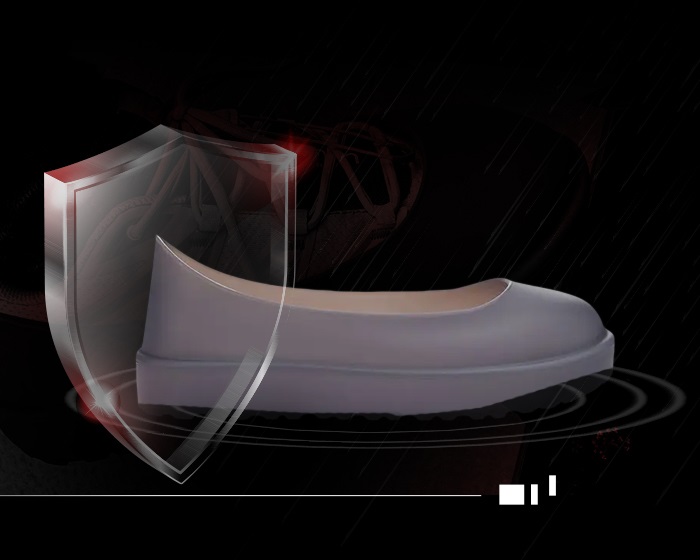 So, originally, the guard's original goal was to protect the classic UGG boots. However, people, especially sneakerheads, always find ways to get creative. So, one of them sneakerheads came up with the idea of wrapping his pair of Salomons in the UGG Boot Guard. (PS: Salomons and similar kicks will be one of the 2023 sneaker trends!)
Do We Like This Trend?
Well, as long as our sneakers stay spotless and fresher than mint, we're in! But we get it if it's not your jam. Not everyone would like to wear a shoe over a shoe. However, if you decide to go through with the guards, you have plenty of color options! From black all the way to yellow, the options are diverse. Mind you, the pair will cost you $50 in retail, so if you don't mind the investment, go for it here!
What Sneakers Fit in the UGG Boot Guard?
That was legit the first question we asked. But of course, sneakerheads came to the rescue with answers on TikTok. And the easy go-to's with the UGG Boot Guard are:
Nike Dunk High

Air Force 1s

Nike Dunk Low

Yeezy 700

Air Jordan 1 Low

Jordan 4

New Balance 500

Air Jordan 11
We're pretty sure that you'll still find some more kicks to fit the guard over, but just make sure the size fits right! And just in case you're looking for sneakers to go with the Ugg Guards, maybe these holiday Jordans'll come in handy. Finally, if you wanna buy any of these babies, make sure you get yourself a great sneaker bot! But if you're new to the sneaker botting scene, this guide will give you the pointers you need. Godspeed
Posted in Sneakers 0 comments