We say it every year, but boy is it not the most wonderful time of the year? Decorations are up, costumes and sweaters are out, and we're ready to celebrate! But if you're a sneakerhead, then you've got one more reason to be excited about the holiday season. And what's better than the Air Jordan Holiday 2022 lineup to put us in a festive mood? So here we are, ready to spend all the money we saved to cop cool Jordans before the year ends! Let's check them out not, shall we?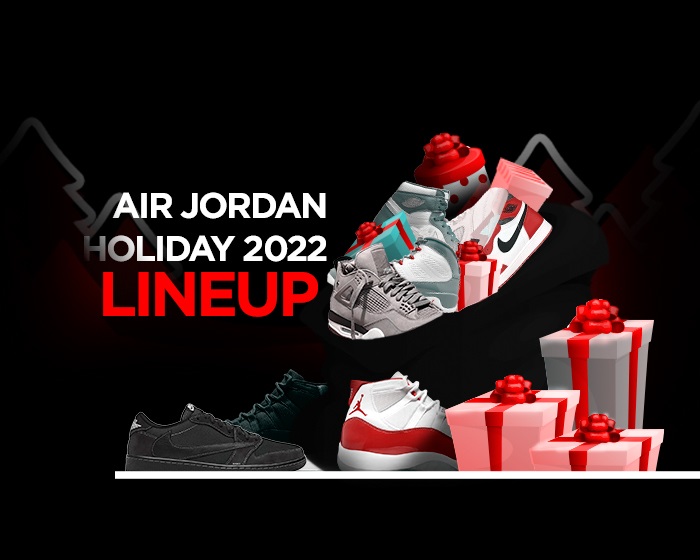 Air Jordan Holiday 2022 – A Merry & Colorful Lineup!
Before we start with this list, you need to stay on top of all Jordan things. First off, you should always make an educated choice of what pairs you'll be copping based on your budget. So, knowing Air Jordan prices will come in handy for you. The next step would be to choose the right pair, and once you do that, you need it to be the right size! If you're not sure how each silhouette fits, here's everything you should know. And finally, this Jordan styling guide will help you serve serious drip whenever you step out! Now let's check out the holiday babies!
Jordan 11 Midnight Navy (W)
We start off the holiday season with a pair for the ladies! Jordan 11 Midnight Navy is a very nice take on the 11s if you ask us. The most striking thing about it is that JB ditched the patent leather for velvet! Talk about luxury, right? If you're spending a holiday night with your friends, this is the perfect pair to look and feel good in! The pair also kinda reminds us of the almost mythical Derek Jeter 11s, so there's that.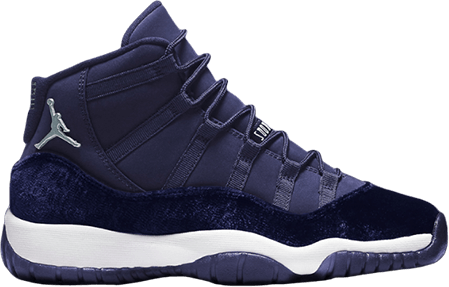 If you missed the shock drop that happened on October 19, 2022, don't fret. The official release date of these babies is November 11, 2022. They will retail for $225, so make sure to leave some cash for them! Finally, the kicks are worth about $290 on the resale market. So make sure you know where to buy your Js for retail first.
A Ma Maniere Jordan 4
Jordan Brand and A Ma Maniere are a match made in heaven! It's also storytelling at its finest, so when you get these babies, you're investing in more than kicks. If you wanna know all about the design and what's special about them, check this out. What you absolutely need to know though is that they're dropping on November 17, 2022, for $225! So have your bots and your devices ready because they'll totally be worth it.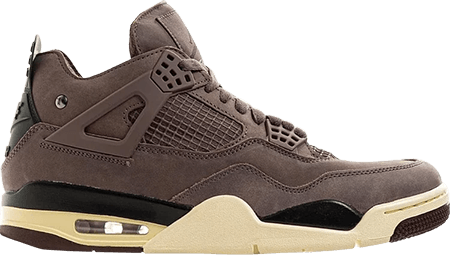 Jordan 1 Lost & Found
Another pair that we already covered is Jordan 1 Lost and Found. Is it really an Air Jordan Holiday 2022 lineup if we didn't get hyped classics? The kicks, which are also known as the Reimagined Chicagos, are lowkey gonna be the highlight of our November. The kicks will drop on November 19, 2022, and will retail for $180. But besides their cool looks, a resale value of $1,035 on average makes them worth your while!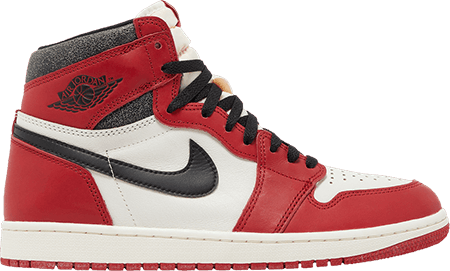 Jordan 9 Fire Red
If you're looking for kicks that look good while lowkey having festive vibes, Jordan 9 Fire Red is it. Don't let the name intimidate you, because the main colors of the kicks are white and grey! The fire red is actually in the details like the Jumpman, eyelets, and heel tab. And to be fair, that makes all the difference by turning a really normal pair into a fiery one! Jordan 9 Fire Red will drop on November 23, 2022, for $200. The kicks are currently worth around $290 in resale, which isn't too bad for the 9s!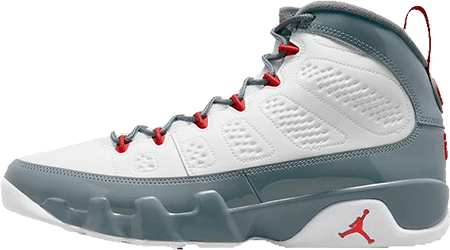 Jordan 1 Gorge Green
Want a pair of sneakers that screams happy ho-ho-holiday? Then make sure you keep Jordan 1 Gorge Green under your radar! The sneakers will come in a popping mix of green and white, and we kinda like it. It's the kind of green you'd rock on Christmas and on every other day of the year! So make sure you catch that drop on November 26, 2022, for $180. The kicks will be worth it because you can flip them for $328 on average and make some nice profit!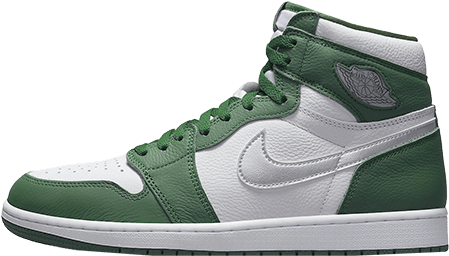 DJ Khaled Jordan 5 "We the Best" Grape
Alright, so we're gonna go through this one fast for now because we'll come back to it in detail later! DJ Khaled's Jordan collabs are always something to look forward to. Although all his previous releases were extremely exclusive, this one seems to be a public release. We wish that meant that they'll be easier to cop, but probably not. Anyway, rumor has it that several colorways are cooking.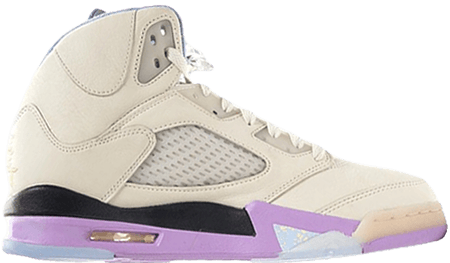 However, it seems like we're just gonna get one on November 28, 2022, to begin with. The selected pair will feature an off-white upper with purple details. It will retail for $225, and will totally be worth giving your all on drop day because resale will probably go crazy. We'll go into further detail about the other colorways pretty soon, so keep it locked on our blog!
Jordan 11 Cherry
This is a tradition at this point. Every year during the holiday season, Jordan Brand drops a bombshell colorway of Jordan 11. Sometimes it's new tech, others a new colorway, and our favorite: a retro! And this year, the choice landed on 2001's Jordan 11 Cherry! The red and white sneakers will come on the high-top version of the kicks instead of the low-top. We can expect these babies to drop on December 10, 2022, for $225.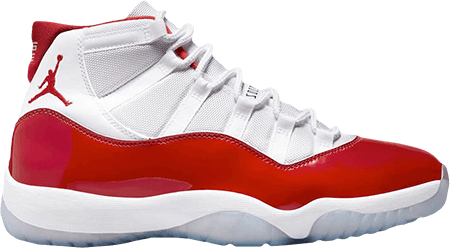 Travis Scott Jordan 1 Low Phantom
Okay, we legit can't pick and choose a favorite out of the Air Jordan Holiday 2022 lineup. And if you noticed, this list is packed with cool colorways and collabs. However, a Travis Scott Jordan 1 low will hands-down steal the show at any time of the year. And this colorway is an interesting contrast to all the other festive releases.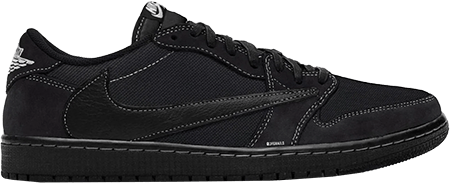 With an all-black upper and white stitching, the kicks are a must-have for their looks and their value! Travis Scott Jordan 1 Low Phantom will allegedly drop on December 15, 2022, for $150. And in terms of value, these babies are worth a whopping $2,217 on average in resale! So love it or hate it, you can't deny how profitable the kicks will be.
Jordan 7 Cardinal
For some unexplainable reason, Jordan 7s hold a sweet spot in our hearts, especially OG colorways. Whether it's the '92 Olympics and the Dream Team, or the Chicago Bulls legacy, we can't pinpoint it! And Jordan Brand apparently sees that which explains the Jordan 7 Cardinal retro this holiday. The sneakers really don't need an introduction, because sneakerheads can sniff OGs from a mile away! We can expect these retros to land on December 17, 2022, for $210, so be ready.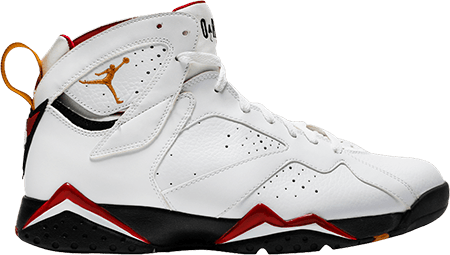 Jordan 2 Chicago
Last, but definitely, definitely not least, the retro we've all been waiting for. Ever since Jordan 2 made a comeback into the market and hype talk, we had the Chicagos on our minds. With its understated color blocking, the pair is a must-have for every sneakerhead. Would your sneaker collection even be complete without these babies? Of course not!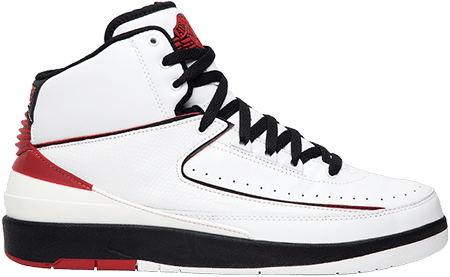 Fortunately, you'll be able to end the year on a high note with the kicks because they're dropping on December 30, 2022. So make sure you leave some of your holiday budget for the last hot release of the year peeps! These babies will cost you $200 in retail, so choose wisely!
Wanna Cop a Favorite or Two?
Or possibly more? Well, if there's anything you need to have by your side when the Air Jordan Holiday 2022 lineup arrives, it's a sneaker bot. An all-in-one bot like NSB will guarantee you have the best chances to cop whenever any of the kicks drop. NSB supports 100+ Shopify sites, in addition to YS, Footsites, and more, giving you more copping chances!
It also features lightning-speed checkout and unlimited tasks. Moreover, the constant technical updates will help you stay up to date with all the market shifts! And finally, at $349/year, NSB is a pretty affordable option for you compared to other bot prices! But if you already are familiar with it all, go ahead and click the button below to take the last step. Godspeed