Air Jordan Prices Guide – How Much Are Jordans in Retail?
If you wanna get into the sneaker industry, you'll wanna know everything about it. And one of the big doors that can get you in is the Air Jordan line. They're some of the most popular sneakers in the industry, be it in retail or resale. But before you learn where to buy and sell Js on the aftermarket, you gotta know how much they cost! That's why we're gonna break down the Air Jordan prices so you can budget your buying accordingly. And speaking of cool Js, did you check out the upcoming Jordan 1 Lost and Found?
Air Jordan Prices – Know What You're Paying!
We gotta put it out there before we dive in. Not all Jordans get the same heat from sneakerheads, especially since there are 37 silhouettes out there. Most people like to get them kicks because MJ laced them on at one point during his basketball career. There's always the performance crowd who buy Js to actually ball in them though! This is why we're gonna cover the most popular silhouettes and then everything else. That way, everyone gets a lil something to look forward to!

Beyond the Hype – How Much Are Jordans?
The last pair that Michael Jordan laced on ever was the Jordan 18, which is a pretty underappreciated pair if you ask us. But then again, everything beyond the Air Jordan 14 mainly went under the radar… But why? Well, it's simply because the AJ14 was the last silhouette he wore as a Chicago Bull. In fact, none of the post-14 Js are currently in production, but who knows? So here are the retail prices of the silhouettes still in production today, aka ones he actually wore.
AJVIII (8):

$210

AJIX (9):

$200

AJX (10):

$190

AJXIII (13):

$200

AJXIV (14):

$210
Now, if you decide that you want Jordans with the latest tech to play basketball in, it gets interesting! The available options for retail are currently the Jordan 35, 36, and the latest 37s. Although they're not hype sneakers in the sense that early Js are, they're still worth owning. If you like performance kicks, these are always a must. And let's be honest here, who doesn't like the flex of owning every Air Jordan silhouette? So here are the retail prices of the last 3 silhouettes. 
Air Jordan 35:

$180

Jordan 36:

$185

Air Jordan 37:

$185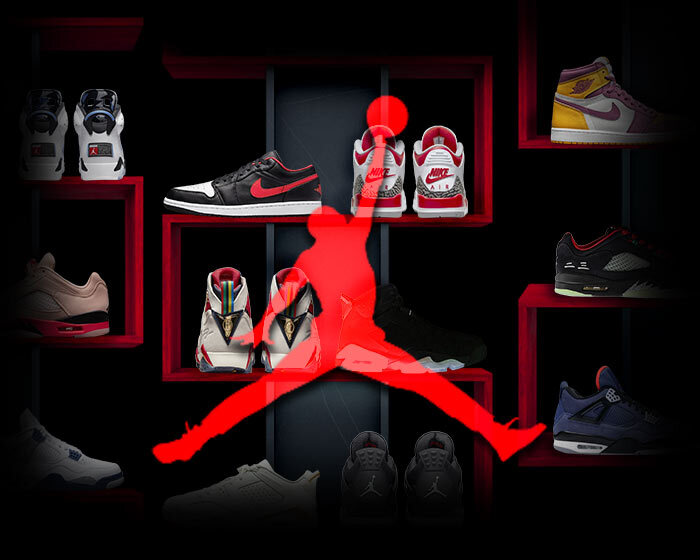 Now That You Know Your Air Jordan Prices, You Wanna Buy?
Of course, you'll have to go to the resale market for out-of-stock pairs. But in the meantime, Jordan Brand keeps dropping new colorways of our favorite silhouettes. So, if you wanna catch these babies and only pay the retail price, you gotta know a couple of things. First, you'll need a sneaker bot with you especially if you're in it to cop popular kicks. Second, if you follow this botting guide, you'll know that the right setup will help your odds of success!
And finally, you need to know the sneaker resale market and what it's going through. So make sure you have what it takes to be a sneaker reseller. If not, here are some side hustles that can help you make some extra cash on the side! Godspeed 🔥