10 Types of NFTs to Know About Before You Put Your Money In!
The NFT industry is up and kicking! And whether you're in it for fun, profit, or just the heck of it, you'll wanna read this. We all have different interests, and NFTs seem to cater to all of them! So no matter your hobbies or interests, you'll find something for you out there. A while back we discussed different… interesting ways to use NFTs. So this time, we decided to check out the different types of NFTs. Let's check them out together and see if you find one of your interests on the list!
10 Types of NFTs – There's Something for Everyone!
If you're new to all of this, then you're probably familiar with one of two types of NFTs tops. So here's everything you need to know before you spend your money on a random NFT! You know, it always feels better to find something you genuinely like!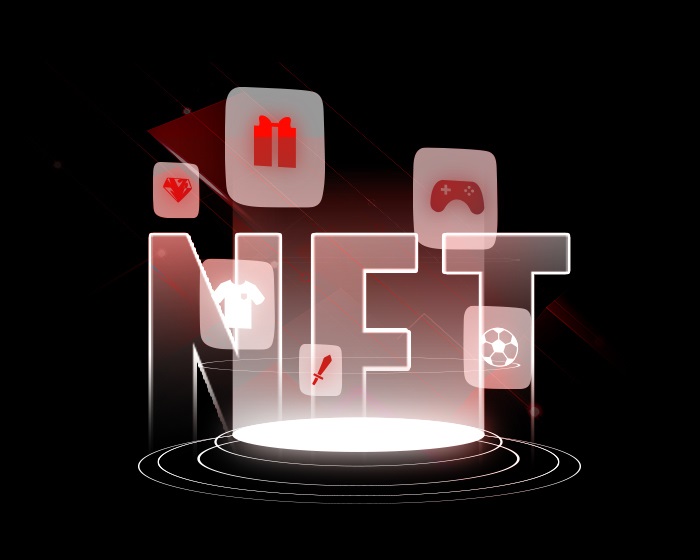 Collectibles/Trading Cards
Imagine this. You spent years looking for a very specific and rare Pokémon card. And after finding and buying it, you stored it securely. So obviously, you went through lots of trouble to secure this baby. Now, why do all that if you can buy virtual trading cards? That way you won't have to worry about storage and physical authentication problems that might arise!
Sports Moments
Just like the collectibles we already talked about above, you can now be the proud owner of sports moments! You can check out our NBA Top Shot review here. But just like NBA moments, you can also buy moments from the UFC, NFL, and more! Look for your favorite player, and buy your favorite play by them to hold on to like memorabilia.
Artwork
Digital pictures, GIFs, and videos can easily become NFTs. For example, Beeple's The First 5000 Days is one of the most expensive NFTs around! So if you're an art connoisseur, collecting NFT artworks doesn't sound too shabby. After all, art never goes out of style, especially when it's very popular *ahem ahem Mona Lisa*.
Avatars/PFPs
One of the most common types of NFTs. Odds are, you saw many celebrities rocking some cartoonish profile pictures on different social media platforms. PFP NFTs like CryptoPunks, BAYC, World of Women, and more, are extremely successful! And if you managed to mint any of these NFTs for a relatively cheap price, you're lucky. You can either hold on to these babies for more perks, and that's where their utility comes in! And you can always flip them for that sweet, sweet profit.
Gaming Assets
Another one of the most popular types of NFTs. If you're a gamer, then this goes right down your alley peeps. Whether you're buying skins, accessories, or general assets for your game, they could be NFTs! After all, people are creating whole games that revolve around Non-fungible tokens. So make sure you check out which games are on the NFT track!
Event Tickets/Real World Assets
As we mentioned previously when we discussed ways to use NFTs, they can serve as access for events! Whether it's a virtual or real-life event, your NFT can open these doors for you. Who knew you could go into restaurants with that stuff huh? And at some point, we're positive that you'll be able to attend concerts and parties with NFTs.
Music
Another type of art! When you purchase music NFTs, you're helping your favorite artist make and keep their earnings. That way production companies won't be able to control royalties. Of course, this is still a tentative way for artists to have creative control over their work. So if you like to support new artists, check out if they have music NFTs!
Fashion
NFT sneakers aren't the only fashion item you can own as NFTs. Different fashion brands are definitely hopping on the NFT bandwagon with creative projects. So if you're a real-life fan, you can now support your favorite brand virtually too! One of the leading brands out there is naturally Nike which acquired RTFKT studios. The brand is already giving us some epic stuff like CloneX and matching kicks!
Domain Names
Just like everything else, acquiring NFT domain names helps you cut through the middleman hassle. That way, you'll be the sole owner of the name with no need for a third party! 
Virtual Lands
Last but not least, imagine having the ability to own land and be able to design it the way you want it. From NFT furniture to different avatars, you can let your creativity run wild there. And let's not forget the opportunity to join a community when you're a proud NFT land owner. So really, totally worth the flex!
Posted in NFT 0 comments