Supreme SS22 – Getting Spring Drip Like There's No Tomorrow!
We can finally say it; Supreme is back in full force! And for the ones wondering, there's a lil something for everyone. From the street style to high-end collabs, you can find everything you'd want this season. So now that the Supreme SS22 lookbook is out we gotta talk about the hottest drops and what to expect! Will this season top the last couple of seasons in terms of hype? Let's find out together!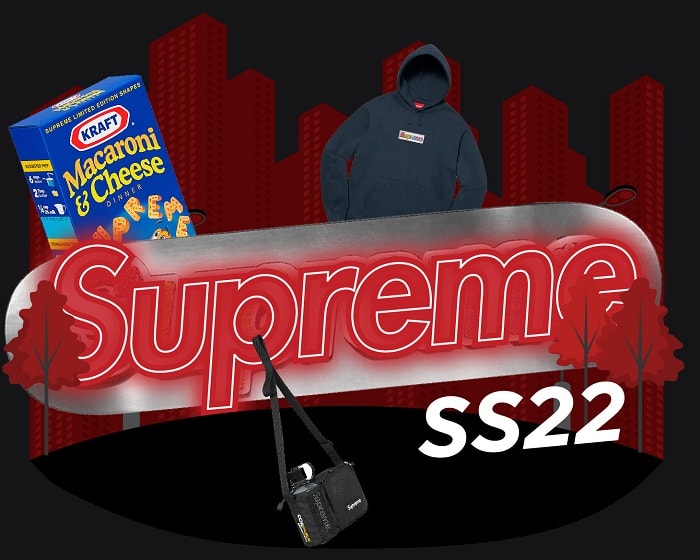 Burberry x Supreme SS22 – Street Luxury's Leveling Up!
So far, it's still all rumors, but Supreme SS22 seems to be loading up one of the high-end brands! We all remember how the tables turned between Louis Vuitton and Supreme. From a cease and desist to a collaboration year later. Funnily enough, the same is happening with Burberry! Back in 1997, Supreme dropped Burberry box logos that of course weren't an official collab. But now, 25 years later, we're finally getting the real deal! Kinda leaves us wondering, which brands will hop on the trend in later seasons.
Week 1… and More Snacks!
The Accessories
So when we saw the preview, we couldn't help noticing some specific items. You all know that accessories take the cake every year, so we're gonna start with those! First off, Meissen is back on the Supreme SS22 roster after their 2019 Cupid collab. This time it's a pretty cool hand-painted mirror with tiny angels in Supreme hoodies! So if you went with the Cupid figurine, this is a no-brainer.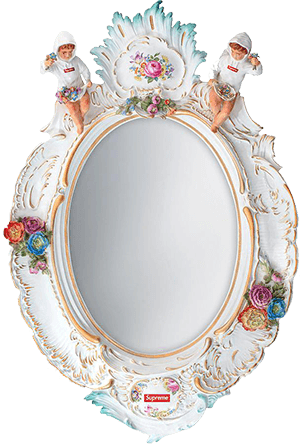 Next up we got some bling bling and bogo skateboards! The bling boards will come in gold and silver. However, the red Supreme bogo board is uncut, so you're literally getting a huge bogo! So if you're into skateboarding, this is for you dear Supreme-heads.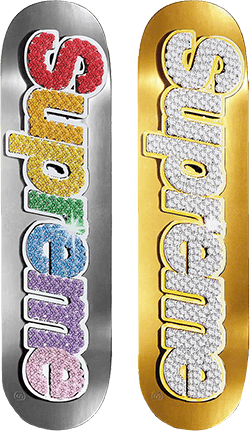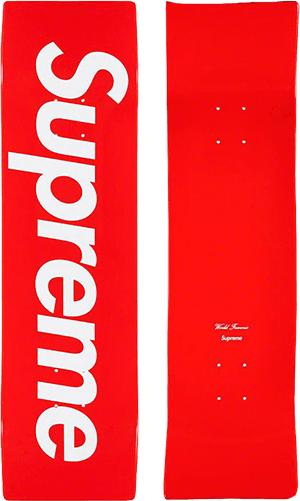 For the Love of Mac 'n' Cheese!
Kraft is playing the Supreme food game with Macaroni & Cheese. Not only that, but the macaroni will come in custom shapes. Well, shapes that spell the word Supreme, because how else would we know? Well, you would thanks to the dinosaur in a Supreme bogo!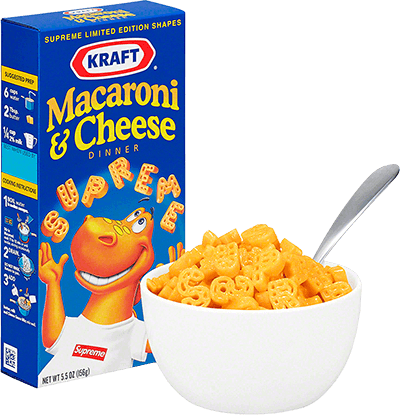 Next up, we have a side bag in collab with Cordura. We could've slept on that, but we think it would come in handy whatever you do in your life, so why not? Might not be resale material, but it's certainly a keeper… And it comes in many colors: black, pink, grey, and brown!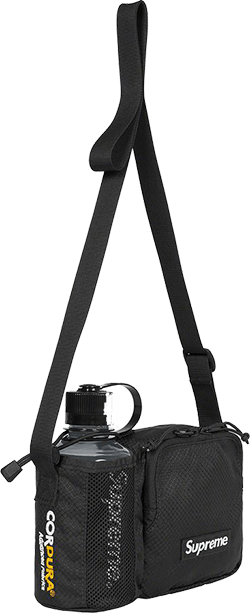 Bogos and Logos
So if you wanna go for any branded hoodie, you can! But why settle if you can get a box logo hoodie… with bling? The Bling Bogo will be available in brown, pink, white, black, red, green, and dark grey. So there's one for every taste!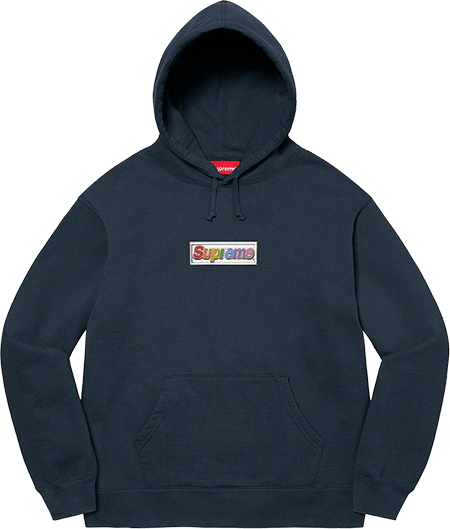 And Finally – A Trailer!
Go big or go home. That's the only thing we have to say about this item…ish. Airstream trailers are pretty famous for their round shape, and now they'll be famous for their Supreme design! This is potentially the biggest Supreme collab (literally), after the bikes, bicycles, and arcade machine. We still have no idea how that will drop, but we're pretty sure people will jump on the opportunity to buy it!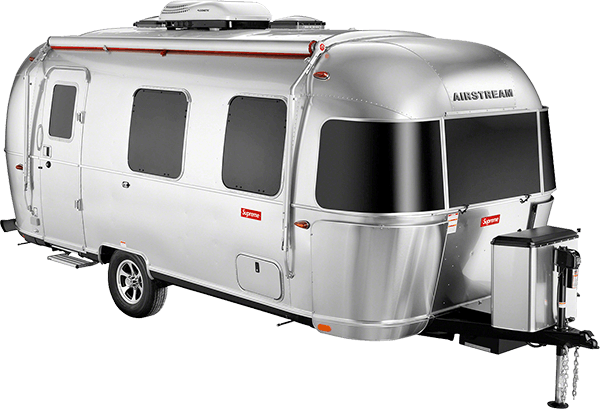 Supreme SS22 Is Promising, So Be Ready!
You can't really expect awesome drops like these without some hot competition. After all, Supreme is a streetwear giant with lots and lots of followers. So if you wanna tip the odds in your favor, you're gonna need a Supreme bot! You could also go for an all-in-one bot that supports Supreme like NSB.
But whether you go for this or that, you'll need the full package. Lucky for you, we have a list of the best Supreme proxies, and the best servers you could get! And if you wanna know more about the botting experience, take a look at this guide. Godspeed 🔥
Posted in Supreme 0 comments