Shattered Backboard Jordans – History Makes Lit Kicks!
So the story is pretty famous by now. And if you know your way around the industry, then you're definitely familiar with it. You probably already own a pair of Shattered Backboard Jordans! However, if you're still new or never got lucky with these orange babies, the kicks we're discussing today are it! I mean, is your Air Jordan collection really complete without owning an orange pair? Exactly. So let's check out the upcoming Shattered Backboard Jordan 5 together!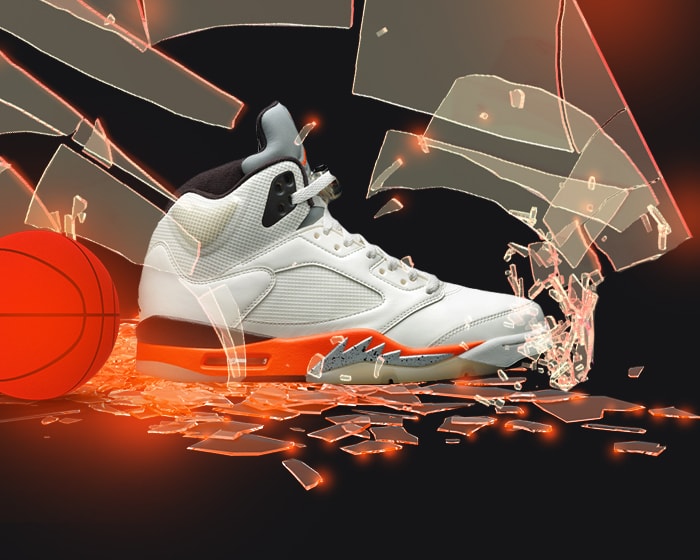 You Know What… It's Story Time!
It's Trieste, Italy, 1985. Michael Jordan is playing an exhibition game hosted by Nike, with two local clubs. He was wearing the black and orange Stefanel Trieste jersey when the unforgettable moment took place. While finishing off a pretty artistic dunk, an extra fraction of a second on that ring made Michael Jordan shatter the backboard. It was raining glass on the heads of the players which made it a spectacular moment!
A History of Shattered Backboard Jordans
Okay so, Jordan Brand is naturally all about storytelling and nostalgia. So of course, they jumped at the first opportunity and dropped several Shattered Backboard Jordans! The first pair dropped back in 2015 to celebrate the 30th anniversary of the iconic event. Today, it's worth $1,500 on average off the resale market!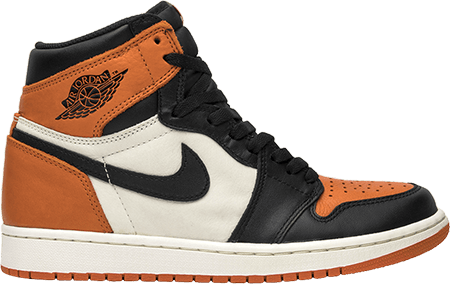 Two years later, we got the reverse SBB Jordan 1 with a pretty cool orange upper. You can get that for around $1,100, which is makes it a must-have in a sneaker collection! Fast forward to 2018, and women's exclusive Shattered Backboard Jordans 1 dropped with a satin touch. These babies are worth $660 on average at the aftermarket. Last but not least, the 2019 SBBs are worth $392 today! Not too shabby for a weird version of the kicks.
It's 2021, and the Shattered Backboard Jordans Are Back!
Although we're not getting an AJ1, the upcoming Jordan 5 colorway is a must-have for sneakerheads. The kicks feature an all-white leather and mesh upper,  with grey splattered shark teeth on the midsole. The rest of the midsole rocks the signature black and orange colors! The kicks are certainly a sight to look at and we're loving every bit of them.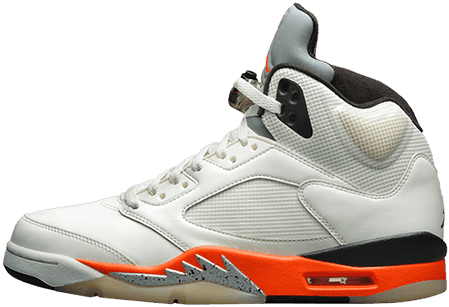 The Shattered Backboard Jordans will drop on October 2, 2021, for $190. And we recommend copping these kicks, because they're worth $330 on average on the resale market! So, if you cop multiples, you'll be cashing in on some sweet money to get your reselling business going.
A Sneaker Bot Will Come in Handy
Copping multiple sneakers will definitely require a sneaker bot. So here's our round-up of the best sneaker bots of 2021. Just make sure you check out this guide to know the perfect setup for higher W chances. But the main components you'll need are great proxies and powerful sneaker servers. As always, you could do everything right and leave empty-handed on release day. But you should always try to even the odds, because why not? Godspeed 🔥
Tags: Air Jordan 5, Shattered Backboard
Posted in Jordans, Sneakers 0 comments