The rule of supply and demand was, is, and will probably always be the rule that controls hype. Some brands like Nike mastered the art of playing the exclusivity and hype game. However, the end goal for all brands is the same: to make moneeeyyy! But today, we're gonna focus on Adidas Yeezys and how their popularity is doing. We all know that Kanye killed the sneaker game since day 1. He also promised that everyone will get the chance to have a Yeezy. So what were the most popular kicks for sneakerheads around the world? Let's find out!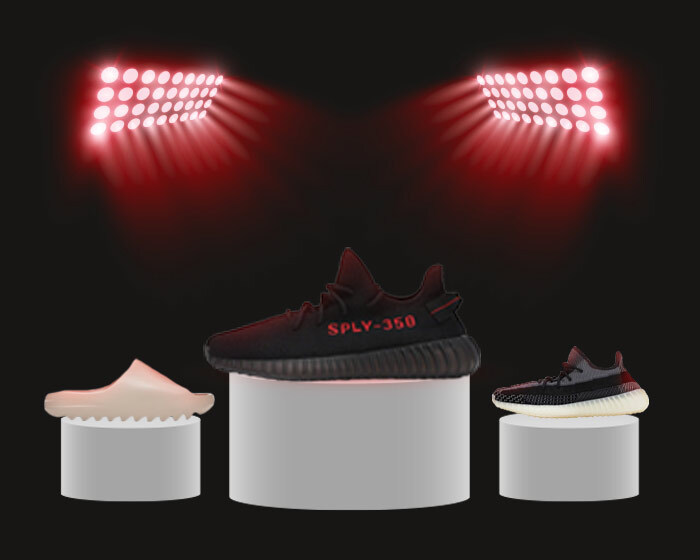 Most Popular Adidas Yeezys – The Top 8
The last year was a roller coaster of changes. From Covid-19 restrictions to everyone working from home, and then slowly transitioning back to the real world. How are sneakerheads coping with the changes? Well, what we can say is that some decided that comfort comes above all else. On the other hand, hardcore sneakerheads will always value drip. So let's check out the top 8 Adidas Yeezys of the last year!
Disclaimer: All information is based on the last 12 months' data from StockX.
Top 2 Are Yeezy 350s – Need We Say More?
We gotta give it to this silhouette, it will never die anytime soon. And proof of that is that the first and second bestselling Adidas Yeezys are both 350s! On the top of people's favorites is none other than the undying Yeezy 350 Bred. This colorway restocked last Christmas and it was the highlight of our holidays. Next up, we have Yeezy 350 Carbon, a relatively recent colorway that became a fan favorite!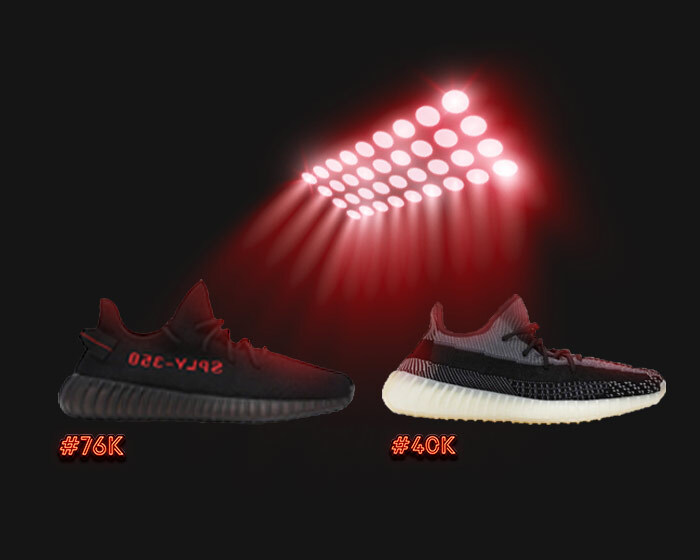 Popular Adidas Yeezys – When Comfort Beats Hype!
Okay, if working from home taught us anything, it's that comfort is king. (Types this wearing sweatpants and slides.) And apparently, the industry picked up on that and capitalized on dropping comfortable sneakers/slip ons. From Foam Runners and their dupes to Yeezy Slides, we fell in love. So naturally, the third most popular Adidas Yeezys are Yeezy Slides in the Pure colorway. The fourth is surprisingly Yeezy 500 Utility Black. Moral of the story: we ain't got no ugly ducklings here.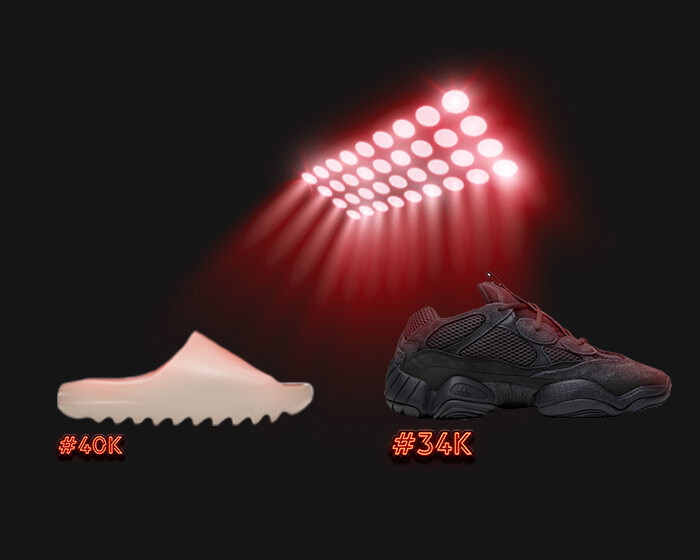 Some More 350s Because Who Has Enough of Those?
So in the 5th and 6th slots are Yeezy 350 Zyon and Zebra respectively. And we gotta give it to the Zebras, it actually beat lots of the newer 350s. That simply means that the colorway is pretty iconic without even trying! And we're sure that if these babies restock, they'll sell out faster than you can say "Yeezy".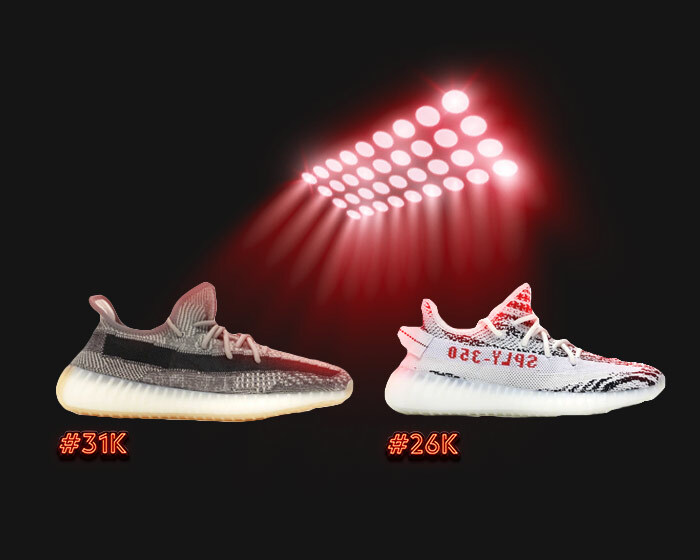 Last But Definitely Not Least… 
You can never have too many white kicks, right? Right? And that's definitely what Kanye was thinking when he dropped 50 shades of white Adidas Yeezys. Of course, one of them made it to the top 8 list: Yeezy 350 Natural. However, the last Yeezy on our list is once again the comfy Yeezy Slide Resin. Okay, it's another neutral, but we somehow dig these a lot! They're probably the easiest Yeezys to style in my opinion.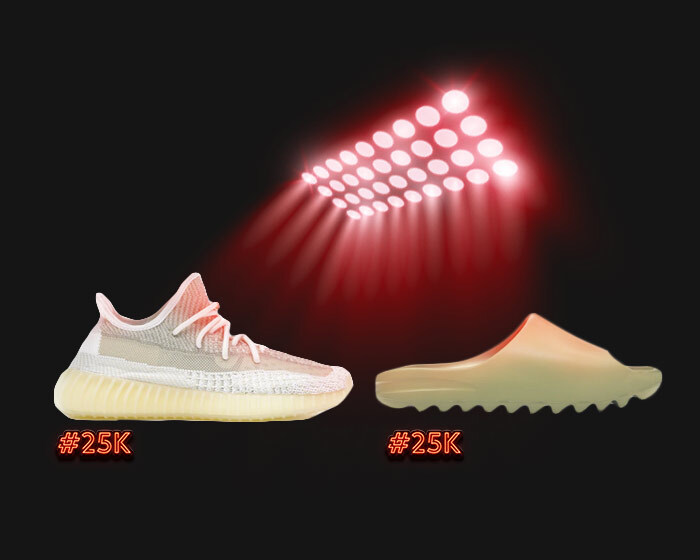 Long Story Short – Adidas Yeezys Are Love
Slides, 350s, and anything Kanye blesses us with, they all win in our books. Although this list could change at any time, we know that Yeezys will always be the game-changer for Adidas and Yeezus himself. So if you're looking for a new pair to buy, here's what's coming your way during September! Make sure you get your sneaker bot up and running for release day. Godspeed 🔥