The sneaker industry is all about evolving and creating kicks and undying trends that everyone loves. And Virgil Abloh certainly aced that game with his Nike collaborations. However, Virgil's work on Off White sneakers isn't limited to Nike and Air Jordan collabs. In fact, Virgil has made such a name for himself with his Off-White brand and new position with Louis Vuitton that he now has a fanbase ranging from sneakerheads to luxury fashion lovers, all the way to those looking to add a quirky touch to their homes.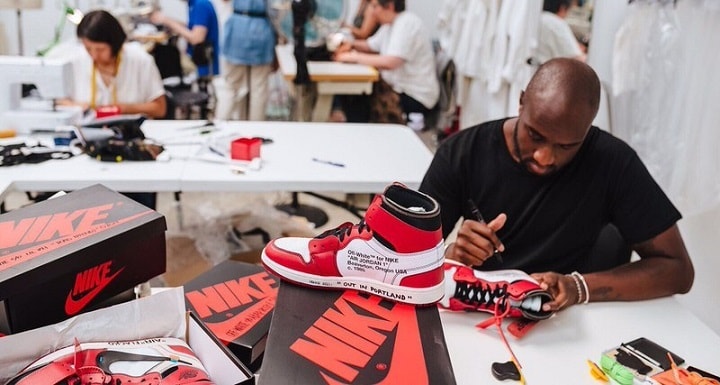 So are Virgil's "high-end" non-Nike sneakers worth your while? We'll see about that. But first, let's go through Abloh's resumé and check out his achievements!
Speaking of achievements, the upcoming Jordan 1 Snakeskin should go on your "best of cops" list of the summer.
From Streetwear to Homeware, to Luxury, Virgil Abloh Ain't Playing!
From Civil Engineering to Architecture, to DJing, to Fashion Design, Virgil took on the creative process from different angles! His fashion career started with Kanye West, who also influenced fashion in his own way. They both interned at Fendi, and according to Abloh, they made fashion more exciting than it actually was.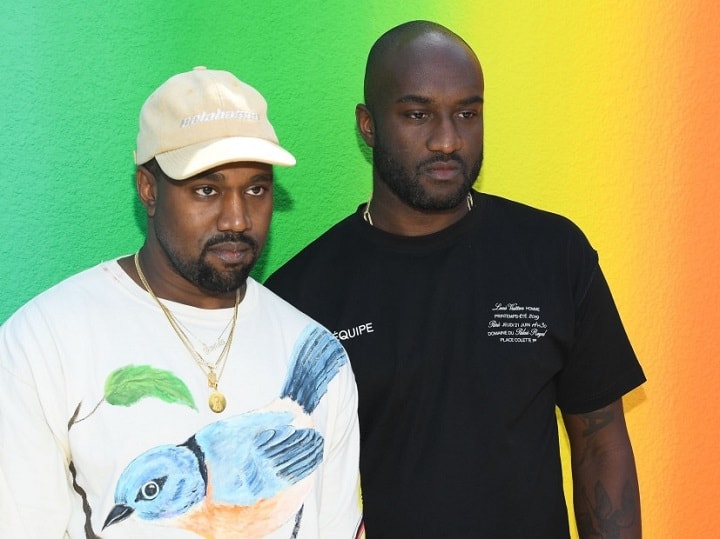 In 2010, Abloh became the creative director at Kanye's creative agency Donda. Two years later, he launched his own brand Pyrex. A year later though, the Pyrex project went to rest and Off-White came to life. The brand is a fusion of fashion, art, music, streetwear, and luxury. The brand is "simply the gray area between black and white as the color Off-White". From then on, it was an uphill trip!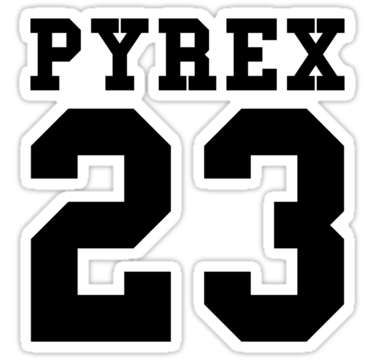 Fast forward to 2017, a lot of things happened for the designer. But the sneaker industry wasn't included until the Nike Off White sneakers collab happened. And that was the game-changer. Virgil managed to dig his way into an industry that's very hard to please. And please the sneakerheads he did! Well, that's if they managed to get their hands on the Ten collection.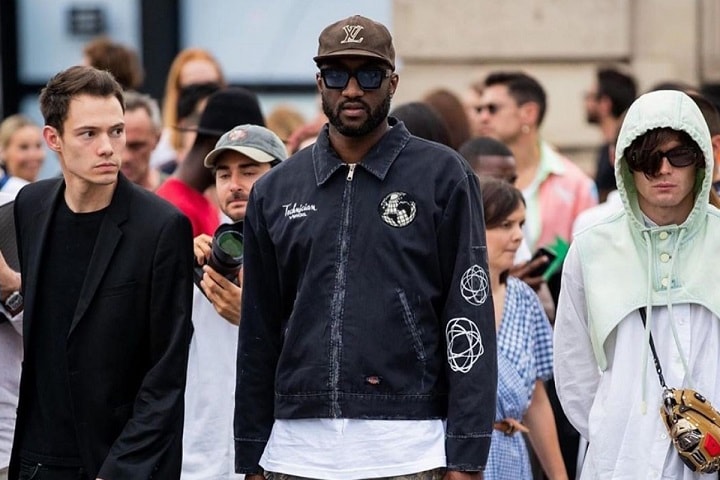 And because hard work always pays off, the Chicagoan designer became the artistic director of menswear at Louis Vuitton. Much to Kanye's sadness. So now that we know what there is to know about the designer. Let's go into the fun part: Off White sneakers!
Top 5 Off White Sneakers
We all know the Nike Off White sneakers. We all love the aesthetic. But there's more to the brand that the collabs. So let's check out the best independent Off White Sneakers!
We sorted the Off White Sneakers according to their retail price, from lowest to highest.
Industrial Strap Slides
Not Off White Sneakers per se, but slides are always a staple in every person's closet! So naturally, black slides with yellow industrial straps will definitely make it to the list. The kicks are a recurring drop on every season. The retail for $220, and resell for an average of $400. IS that the definition of walking on money?

Arrow Canvas Mid Top White
A clean looking pair of kicks that kinda looks like the Off White Chuck Taylors. After all, Virgil uses the same aesthetic with all of the Off White sneakers. The only difference is the "luxury" price range. And this one retailed for $505. However, you can find it on resale platforms for less than retail at an average of $300.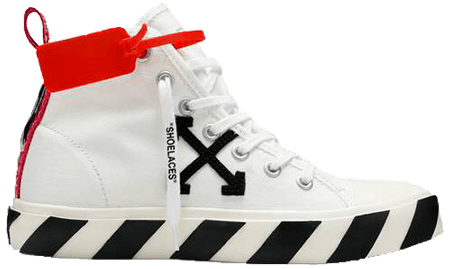 Vulc Low Top Black (2018)
A cool twist on a silhouette that looks a lot like Vans' Old Skool skating kicks. Naturally, the orange tag is there, along with the famous quotation marks! The Off White sneakers dropped back in 2018, and the C 2018 on the upper vouches for that. They retailed for $596 and currently resell for an average of $500. A bit more than your average Old Skools, but luxury comes at a price!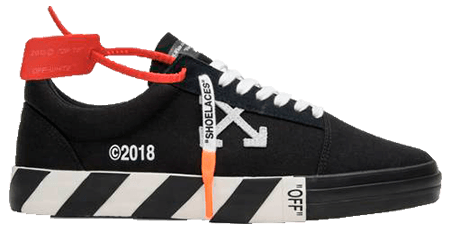 Motowrap Black
Nike FOG 1 Triple Black, is that you?! If we look at the release dates though, the Off White sneakers are the black boot OGs. The kicks retailed for $645 in August 2018. But they currently resell for an average of $448, less than the black FOG1. So it's a win-win!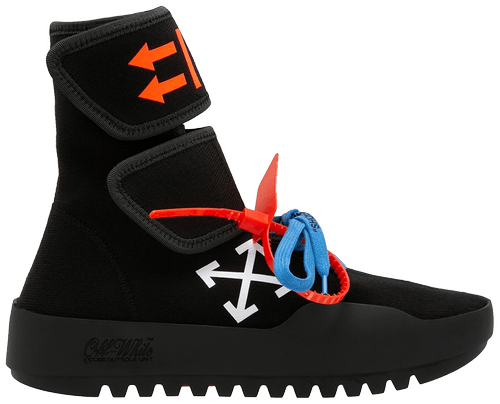 Off-Court 3.0 Distressed
Did you ever dream of having graffiti on your kicks without ruining them? Well, this pair of Off White sneakers can give you this possibility! Only if you're willing to pay $780. But luckily, you can find them for less than retail at about $577. So if you look at it that way, the kicks are a catch if you're not really picky about the Nike branding!
Although they're not collab kicks, these Off White sneakers deserve some recognition! They're usually overlooked by the hype-driven sneaker community. And if you don't wanna spend a couple of thousand dollars in resale, these seem like a reasonable alternative. On the other hand, don't forget to check out the OW x Jordan 4 dropping today!