Ready Your Pockets Because Off White Jordan 4 Is Close!
Some people may think that Virgil Abloh's designs are losing their charm and aren't as cool and hyped as they once were. But that won't stop us from waiting excitedly for any rumor or release news though! Despite the controversial opinions we heard from Virgil lately, we can't deny that he had a huge influence on streetwear. Along with Kanye West, the duo managed to merge streetwear and high-end fashion! Right now though, we're interested in the upcoming Off White Jordan 4 collaboration. What's up?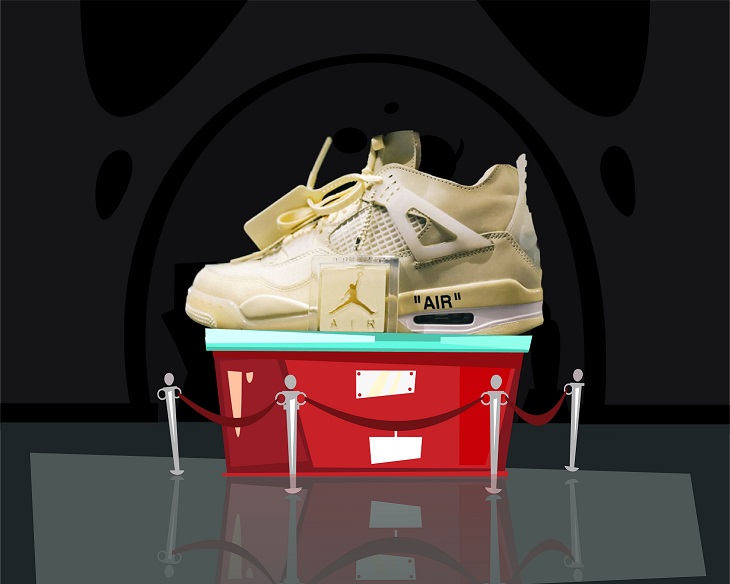 Off White Jordan 4 Dresses Up in Sail!
Our first encounter with the kicks dates back to June 2019, during Virgil Abloh's "Figures of Speech" exhibit. We saw them a second time on the runway during Off White's FW20 fashion show in Paris!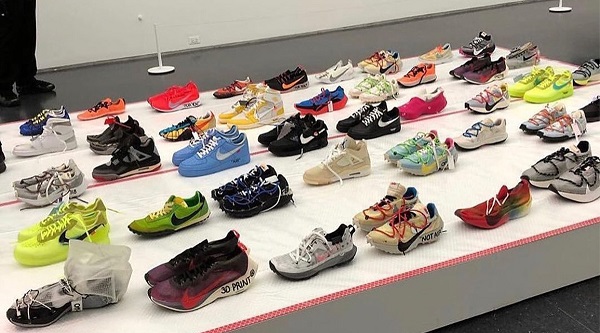 The new Off White Jordan 4 features and all Sail upper, midsole, and outsole. However, the design shows different materials on the upper, sticking to the same deconstructed theme. Rubber lacewings, heel tab, and mesh are translucent while the upper is made of leather. Virgil Abloh's trademark "Air" is on the midsole, as usual, in black. Finally, a translucent nylon patch covers the Jumpman on the tongue.
We Have A Release Date!
Rumor had it that Off White Jordan 4 is dropping in the holiday season of 2020. However, we're getting the kicks around 5 months earlier! The upcoming Off White Jordan 4 "Muslin" is according to zsneakerheadz dropping on July 25, 2020. They will retail for $200. So far, the kicks are dubbed women exclusive, but we don't know that for sure. Maybe Jordan Brand will expand the sizing to include men's sizes just like AJ1 UNC to CHI?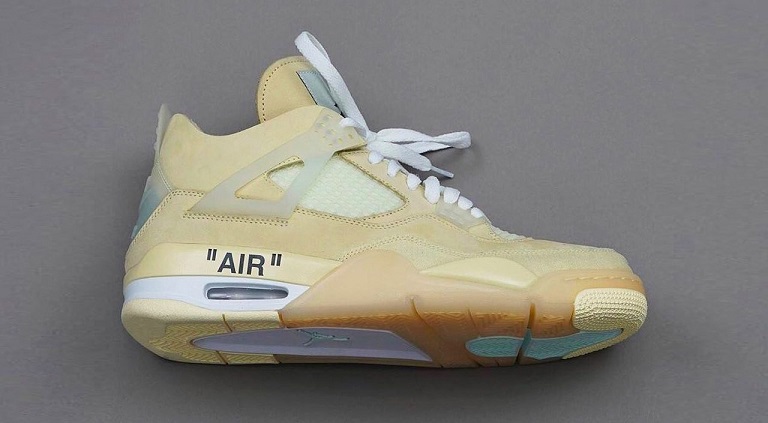 Off White Jordan 4 Is This Summer's Must-Have!
If you're wondering whether the kicks are worth spending your $$$ on them, we got you an answer! The Off White Jordan 4 is still off the resale market with no transactions yet. However, only one pair was sold for exactly $3,000. If that isn't worth your while, we don't know what is! The kicks have every element to make them hyped. So make sure to save up a bit and be ready for the day them 4s drop to cop them using the #1 AIO Bot, NSB!
Tags: Air Jordans, Jordan, Michael Jordan, Nike, sneaker resale, sneaker resell, sneaker reselling, Virgil Abloh
Posted in Jordans, Off-White 0 comments