Women's Jordan 1 Snakeskin. Have We Seen You Before?
Women's Air Jordans are always head turners. From the Fearless Ones to the Fall 2020 lineup, the ladies are definitely getting their share of amazing kicks. So today, we're discussing an interesting pair: Air Jordan 1 Snakeskin. But one can't help but ask, where have we seen this pair before? Luckily, we're here to answer that!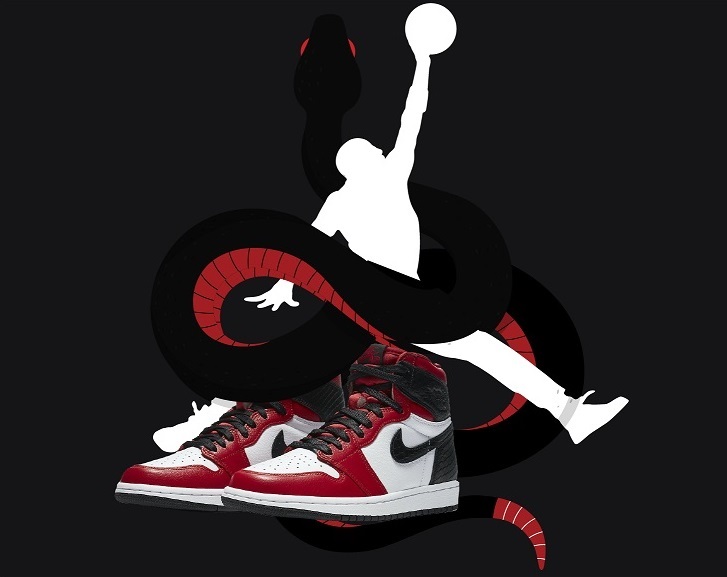 Before we get into all of that though, you better have your copy of NSB ready. That's definitely not the only release you'll be running it for. And as usual, it won't disappoint you!
https://twitter.com/NSB_Bot/status/1286293546912419840
Air Jordan 1 Satin Black Toe Goes Undercover!
The new Jordan 1 Snakeskin is naturally giving us a feel of deja-vu because of the color blocking! The exact reverse of this colorway was 2019's AJ1 Satin Black Toe! The kicks featured white leather with black leather overlays. However, the heel section was in red satin instead of leather. The kicks were women-exclusive back then too! They dropped on August 17, 2020, and retailed for $160. Today though, the Jordan 1 Satin Black Toe resells for an average $480!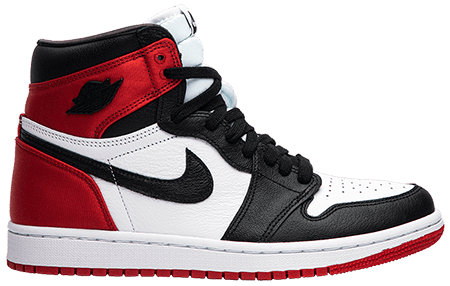 Jordan 1 Snakeskin Slithering Its Way Into Our Hearts
Animal prints seem to have a lot going on for them in 2020! With the snake scales starting off with the Jordan 3 Animal Instinct 2.0 they made their wait to Jordan 1s! The new Jordan 1 Snakeskin features white leather with red leather overlays! But the coolest bit is the heel section. Instead of your usual black leather, the snakeskin is there to give the kicks the edge we're so loving! So if you wanna rock them kicks, you better embrace that wild wild side of you. Finally, the whole look is complete with a red satin sockliner and tongue. This release is obviously telling us that the ladies can do it all!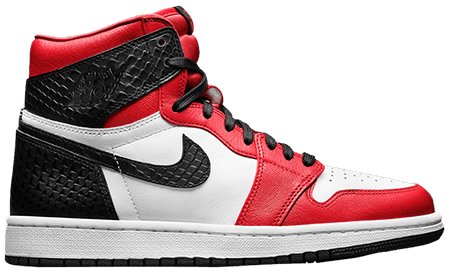 Release Info
The upcoming Air Jordan 1 Snakeskin will be available for copping on August 6, 2020! It will retail for $170 and will be available exclusively in adult women sizing. However, GS and toddler iterations will be available too! So watch out men, the kiddos might out-drip you!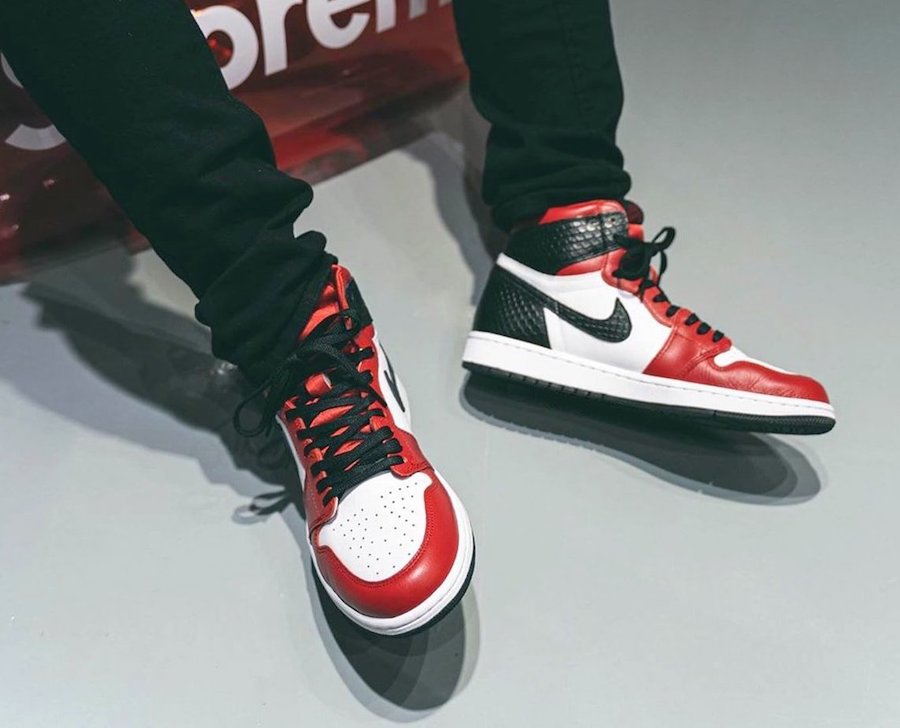 Alright, so hear me out on this, if you're not digging the style, you better dig that resale tag! The kicks currently go for an average of $1,000! So make sure you cop a pair of kicks, better safe than sorry. Nobody really likes a high resale price tag (unless you're flipping that is). And if you're in it for the flip or flex, make sure you have NSB either way!
Tags: Air Jordan 1, Air Jordans, AJ1, Jordan, Michael Jordan, Nike
Posted in Jordans, Sneakers 0 comments