Fall 2020's Jordan Lineup Is All We Need This Year!
Now that the first half of 2020 is over, we're all turning our heads towards the fall season. So Jordan Brand decided, just in time, to give us a peek at the upcoming releases. And we gotta say, there's something in there for everyone! Whether you like muted tones or popping colors, you got it. But make sure you know the Air Jordan history to fully appreciate the upcoming Jordan lineup!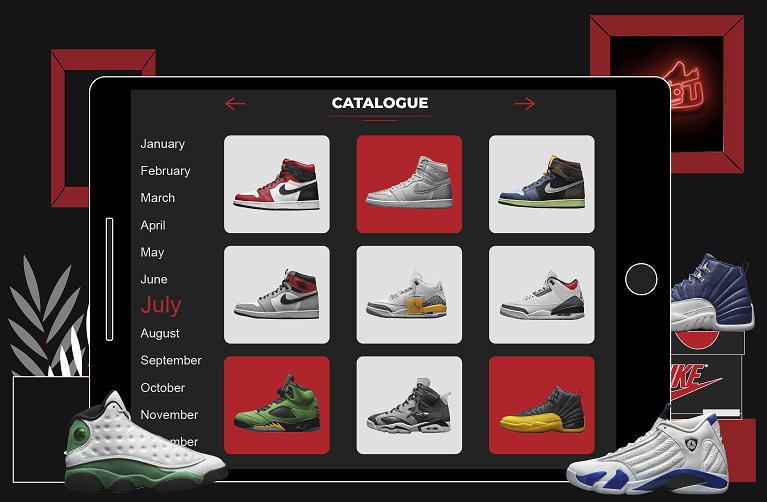 Jordan Lineup Fall 2020
Disclaimer: Release dates, if known, are subject to change at any time. After all, is it really a hype release if it doesn't get a date change?
Air Jordan 1 Smoke Grey
Click here for the full article covering the Smoke Greys. This is the first drop we're expecting from the upcoming Jordan lineup! The kicks will drop on July 11, 2020, and will retail for $170. Their average resale is about $375 which is a really good number if you're flipping!
Jordan 1 Snakeskin (W)
Ever had a sense of Deja-Vu but can't really pinpoint it? Well, we certainly pinpoint where we've seen this pair before! It's an alternative take on the Air Jordan 1 Satin Black toe. The new fancy "Satin Snake" comes in a red leather toe and black faux-snakeskin overlays. Finally, red satin makes up the sockliner and tongue! A potential release date for the kicks is August 6, 2020. They'll probably retail for $170. And if they're half as successful as the Satin Black toe, then you must add them to your must-cop list! And if you're into the wild textures, we hope you copped the Jordan 3 Animal Instinct 2.0!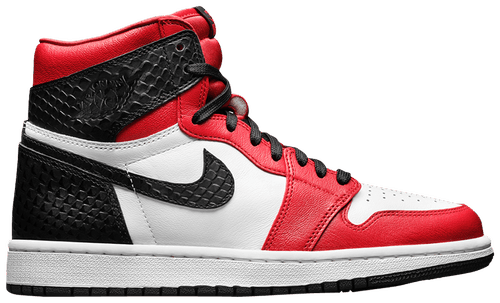 CO.JP Jordan 1 Metallic Silver
A shiny pair that made us all envy sneakerheads who lived in Japan back in 2001! The 2001 edition was a Japan-exclusive, and only 2,001 pairs were available. Each pair had a number from 1 to 2,001 and came in a special metallic box. 19 years later, these kicks are part of the Jordan lineup for fall 2020 and are releasing globally. However, the Japanese edition will be limited to 2,020 numbered pairs and the metallic shoebox! The Jordan 1s are supposedly dropping on July 25, 2020, for $170.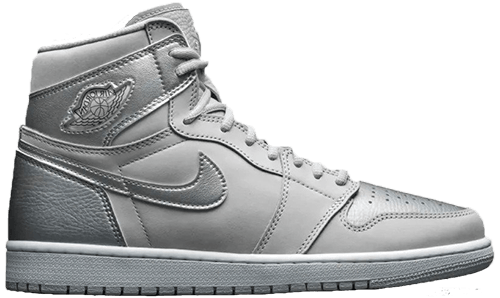 Air Jordan 1 High "Bio Hack"
You can simply call it AJ1 "Tokyo" because the colors are inspired by the capital city! Moreover, some of the credit behind the colorway can go to 2005's UNDFTD x Nike Dunk High. The 2005 kicks can sill for as high as $2,000, so will the Jordan 1s live up to the colorful legacy? The kicks will drop on September 5, 2020, and retail for $170.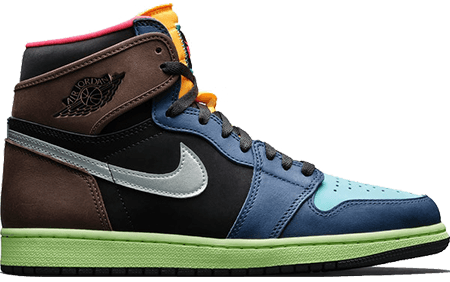 Air Jordan 3 Laser Orange (W)
So women's sneakers are just on a roll this year! Some of the coolest colorways, like the Tie Dyes, were women-exclusive in 2020. The new Jordan 3 is joining the lady ranks too in a white leather upper and laser orange midsole pair! But don't worry, the kicks will feature the classic elephant print we love. We can expect this pair to drop on August 21, 2020, for $190.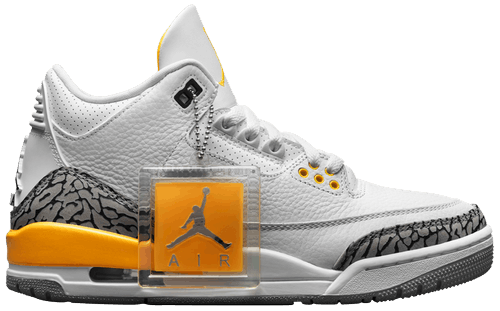 Air Jordan 3 Denim
The Jordan lineup includes another AJ3. Air Jordan 3 Denim also comes in a white leather upper in addition to red leather on the collar. However, the elephant print will be in denim this time! And what's better than one brand logo on the heel tab? Two! The kicks will include translucent heel tabs with the Jumpman logo on it and the Nike logo underneath in red. A Japan-only version will include Nike Air branding in Japanese on the heel tab! The kicks will drop on August 1, 2020, for a retail price of $190.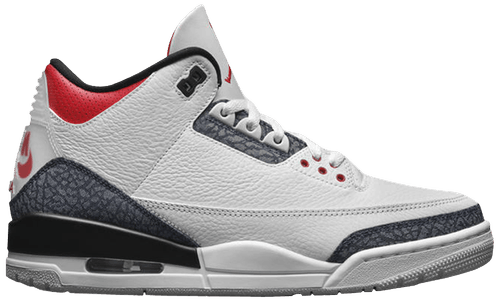 Jordan 5 "Oregon Ducks"
The school team theme seems to be in for the last year at Nike headquarters. We can still remember 2019's Air Jordan 5 Michigan! This time the kicks will drop in a green suede upper with yellow shark teen on a black midsole. The drop date is set to September 12, 2020, for a $225 price tag.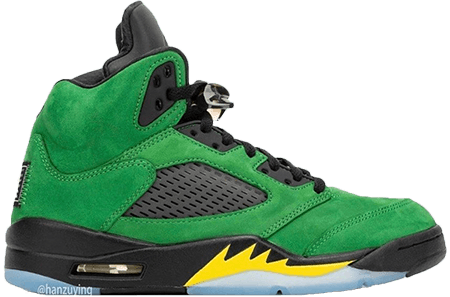 Jordan 6 Black (W)
Aaaand another women-exclusive pair of kicks! They really got it going in the lady domain at Jordan this year! This drop though is as classy as can be. The kicks feature a black and grey suede upper with a white translucent midsole! The colorway screams classy and would look amazing with anything from sportswear to formals. There are no release details on this one yet but we'll update you once there is!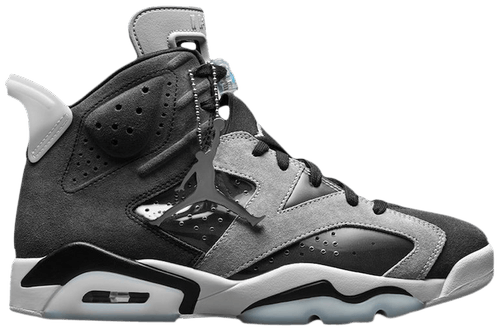 Two New Jordan 12s!
Next on the Jordan lineup for fall 2020 are two interesting colorways of the Air Jordan 12. The first colorway is the "University Gold", similar to Gary Payton's 2003 PE 12s. The kicks feature an amazing black and yellow upper. The kicks are hopefully dropping on July 24, 2020!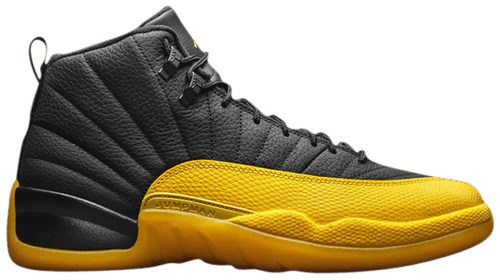 The second pair throws a summer vibe on with an indigo and white upper! This pair, however, is dropping on August 8, 2020. Both pairs will retail for $190!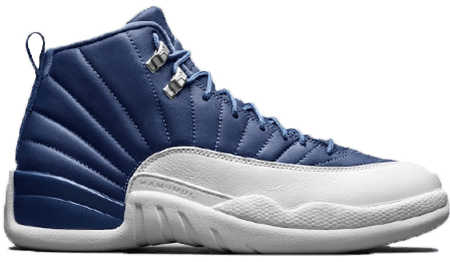 Jordan 13 "Lucky Green"
Never has a shoe resembled a clover more than this one! Although the majority of the upper is in white leather, the green is popping somehow. The look though is complete with a matte black midsole. So if you're feeling lucky, this pair is for you. But unfortunately, you have to wait till September 26, 2020! This pair will also retail for $190.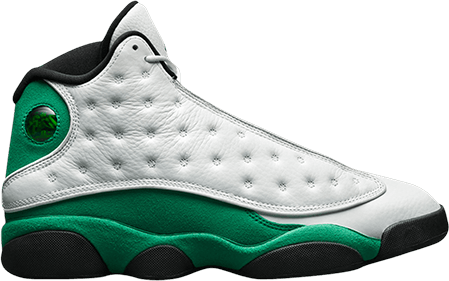 Jordan 14 "Royal"
Last, but definitely not least. The sports car-inspired silhouette dress in a royal colorway this time! The upper features a classy white leather upper, but the action goes on in the midsole! In fact, the midsole is eye-catching with the glossy royal blue color! The kicks are set to release in the fall of 2020, so stay alert for more details!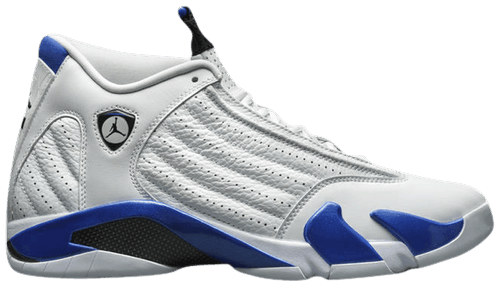 And that's a wrap for the Fall 2020 Jordan lineup! We'll make sure to keep you updated on any new release info. In the meantime, check out the upcoming Off White x Air Jordan 4!
Tags: Air Jordan 1, Air Jordan 12, Air Jordan 13, Air Jordan 14, air jordan 3, Air Jordan 5, Air Jordan 6, Air Jordans, AJ1, Jordan, Michael Jordan
Posted in Jordans, Sneakers 0 comments