Jordan 1 Tie Dye: Treat Your Lady With Some DIY Vibes!
Jordan Brand is having a great year release-wise so far. With The Last Dance boosting the hype of kicks, and Nike dropping some lit colorways, we're barely keeping up! However, we're loving the women's Jordans we're seeing. The latest addition to the women's 2020 Jordan collection is the new Jordan 1 Tie Dye!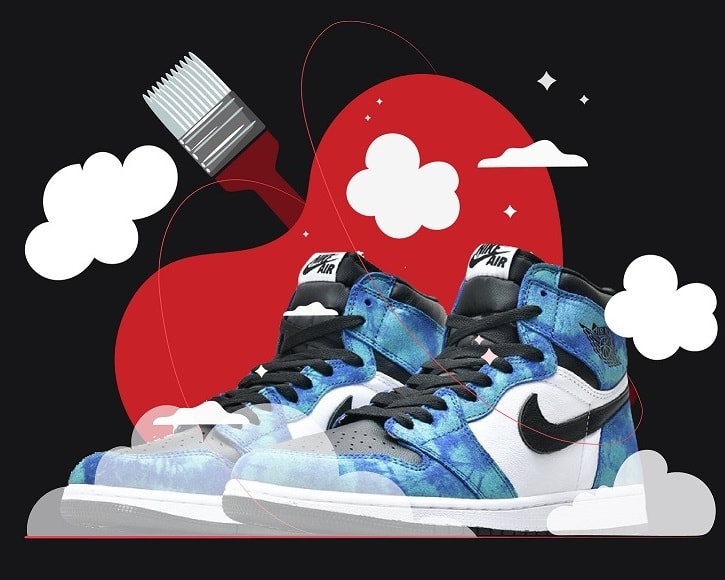 We Vibin' With Air Jordan 1 Tie Dye
Whenever we hear tie-dye, we know that some home experiment is about to go down! And since we're all working from home, tie-dyeing some old shirts doesn't sound like a bad idea. However, doing that to your kicks might harm them if you're not a pro. But don't worry, Jordan brand saved us all the hassle by dropping a women exclusive Jordan 1 Tie Dye!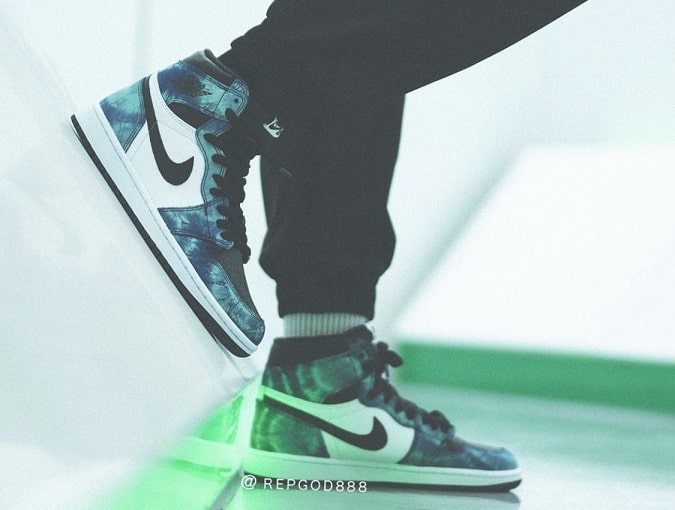 The kicks feature a leather black and white upper, with blue tie-dye overlays. This is actually the first time we see a tie-dye pattern on an Air Jordan 1! And we must admit, this is one helluva colorway! That's probably one of the times the boys are wishing they had smaller feet just like the UNC to Chi drop.
Ready or Not, Here It Comes!
The new Jordan 1 Tie Dye will drop on June 26, 2020, with a fresh summer feel, and will retail for $170. But with a resale value starting from $690, we can't not feel the heat! It's worth a cop whether you're buying for keeps, or for some side money. And why not do both? If you really wanna cook a few pairs, make sure you check out this easy copping guide.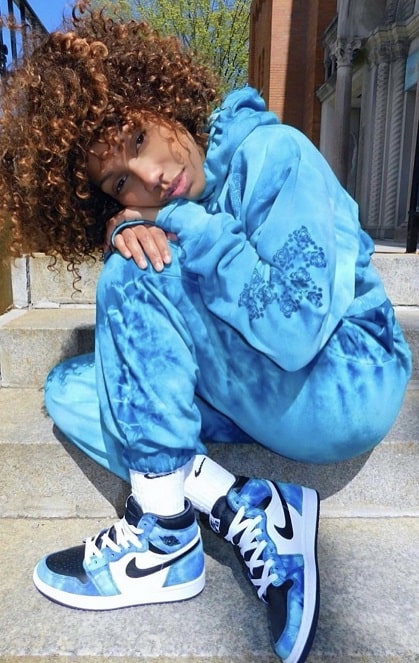 The kicks will drop on Nike US, Footlocker, Footaction, YCMC, Eastbay, JD Sports, Finish Line, and DTLR. We'll keep you in the loop once we have more updates!
Jordan 1 Tie Dye & More!
Air Jordan 1 Tie Dye isn't the only women exclusive pair dropping this season. In fact, we're getting a new snakeskin black and red Jordan 1 in August 2020! So whether you're a lady sneakerhead, or copping for your significant other, this summer is definitely holding some interesting kicks for the ladies! Meanwhile, you can stay up to date with our latest news by following the official Instagram and Twitter NSB accounts.
Tags: Air Jordan 1, Air Jordans, AJ1, Jordan, Michael Jordan
Posted in Jordans, Sneakers 0 comments