Air Jordan 1 Grey High Is A Smoking Hot Pair of Kicks!
Who doesn't love a cool pair of Air Jordans? After all, the brand has a really huge history that we almost memorized by heart! And in fall 2020, new and old colorways are resurfacing. But today, we're discussing one specific colorway: the new Air Jordan 1 Grey Smoke! So what does this pair hold for us?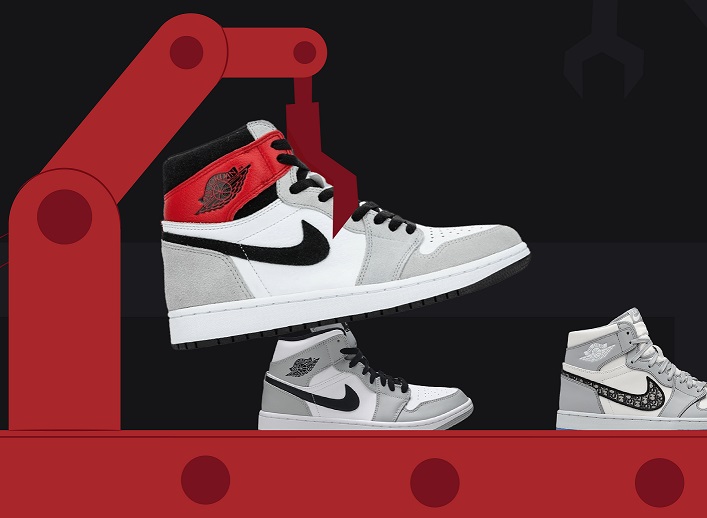 Air Jordan 1 Grey All the Way!
Let's be honest here, grey Jordans are always next level kicks. And apparently, Jordan Brand realized that because, in 2020 only, two grey Jordan 1s already dropped. Let's check them out!
Air Dior
The first pair that dropped is the famous Air Dior that came in a very cool wolf grey upper. The Air Dior High currently resells for an average of $21,500, making it the most expensive pair of Jordans in 2020. The release isn't what we're used to at all. Instead, people should register on a whole new microsite and choose one pair (the options being a high and low top). If you're lucky enough to be selected, you have to go and present an ID and buy the pair. So honestly, it's a huge hassle, but the Diors are definitely worth it!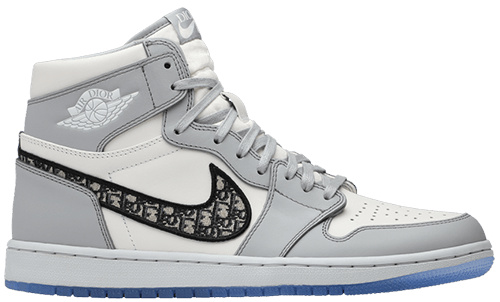 Air Jordan 1 Grey Smoke Mid
Technically, the pair dropped before the Air Dior on June 9, 2020. However, we can consider it to be the consolation prize for anyone who took an L on the Diors. The mid-top Jordan 1 Grey comes in a very very similar color blocking. However, the kicks retailed for $115 and resell starting $129!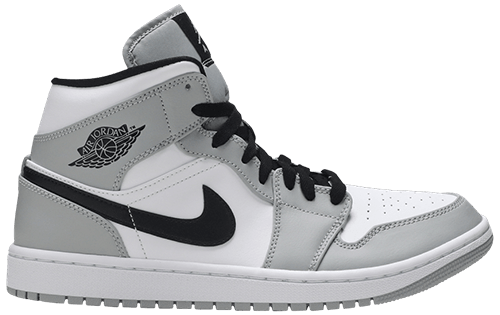 Jordan 1 High Smoke Grey
A pair that gives a lot of different vibes depending on how you see it! The new Jordan 1 Grey Smoke features white leather uppers with grey suede overlays. The look is complete with a black swoosh, laces, and outsole. However, it's not completely plain, because the collar flap comes in a bright varsity red!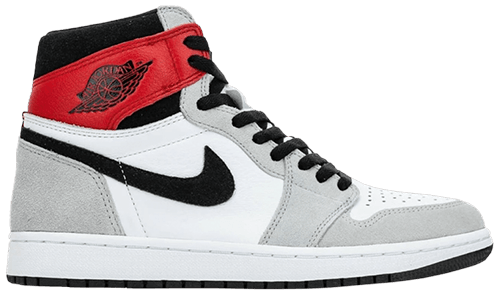 There are mixed opinions about the kicks, some consider them not worth it while others think they're awesome. Sneakerheads got as far as comparing them to the 2018 Unions! And if you're into video games too, you can see Street Fighter's Ryu in these kicks. So all in all, the kicks are really versatile!
Release Info
The upcoming Air Jordan 1 Grey Smoke will drop on July 11, 2020, for $170. The kicks' resale value is $370 on average. That 2x the initial retail, so obviously the pair is going to be a success especially if it sells out really fast! And now that more people are getting on the hype train, the value might go even higher. That's why you should make sure you're ready to cop with NSB for retail! And don't forget to check out the Space Hippie b 03, it's dropping today!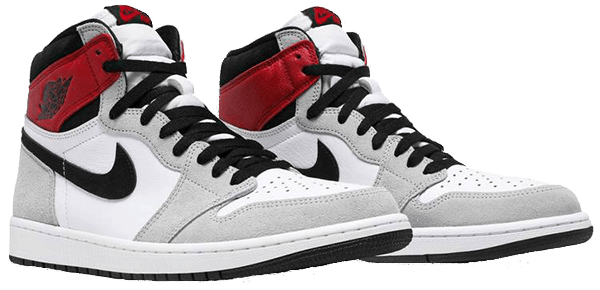 Tags: Air Jordan 1, Air Jordans, AJ1, Jordan, Michael Jordan
Posted in Jordans, Nike 0 comments