Air Jordan 3 Denim Dresses Up In Different Languages!
What's better than white sneakers? White sneakers with a twist! And this summer, Jordan Brand blessed us with the Fall 2020 lineup that we absolutely love. However, there's always that special colorway, drop, or silhouette! Air Jordan 1 Grey Smoke and the University Gold 12s were among the elite. This time, it's the Air Jordan 3 Denim joining ranks with them. But what's so special about this release? Read on to find out!
ICYMI: The release of the Air Jordan 3 Denim changed and became on August 27, 2020. Stay posted for more updates!
And if you're new to the Jordan game, this easy A to Z guide is where you wanna start. (Hint: There's a video!)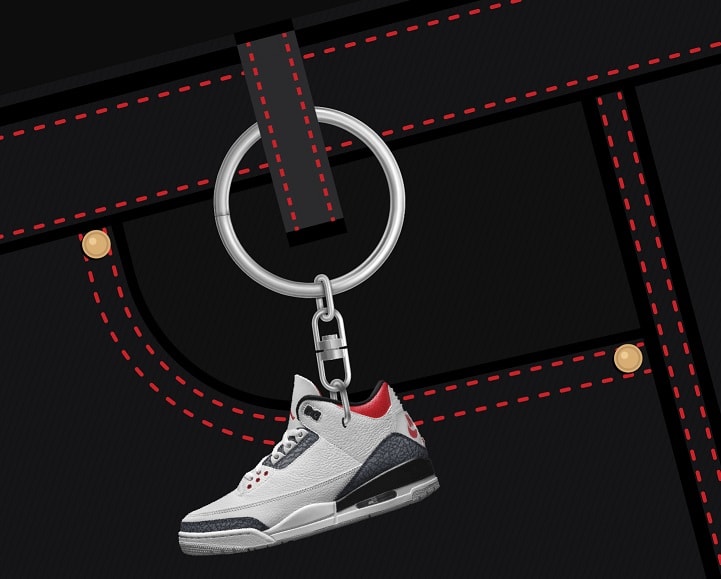 Air Jordan 3 Denim Goes Bilingual!
The upcoming kicks are a nod to the classic colorway with a modern spin. The Air Jordan 3 Denim stays true to the OG 1988 silhouette with the white leather upper and red Jumpman on the tongue! However, from here on, new details will show up! The collar will be red, along with the sockliner. But the most interesting detail is the one that catches our attention every time we look at an AJ3.
The elephant print. This time, the elephant print is not coming in your usual leather. In fact, it will feature a bluish-grey denim material! So all-in-all, the kicks are awesome to look at, and definitely drip-worthy. But if you're not sure how to style them, we'll lend a hand with our styling guide!
Finally, the heel tab holds very cool details! First of all, it's transparent with a Jumpman engraving. The transparent tab covers the red Nike branding that sneakerheads love so much! That's not all though! The Japanese edition of the Jordan 3 Denim features the Nike branding… In Japanese! (ナイキ)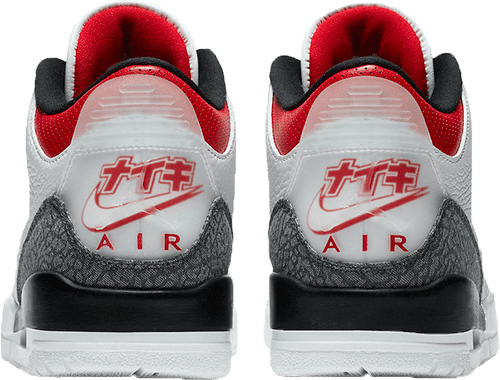 Justin Timberlake Vibes Much?
Another bit we noticed, is the fact that the Air Jordan 3 Denim reminds us of Justin Timberlake's Superbowl AJ3! Justing rocked his JTH 3s during the 2018 Superbowl halftime show. And what better event to launch a pair of kicks? The kicks shock-dropped during the halftime show on the SNKRS app exclusively. Crowds went wild back then, and the kicks' resale value was pretty high. However, the JTH 3s dropped multiple times later across different countries. The resale value of the kicks plummeted from $1,000+ and settled on around $600 right now!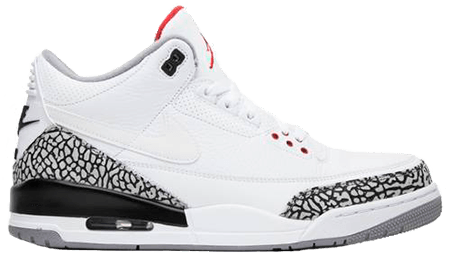 Release Info
The new Air Jordan 3 Denim will drop on August 1, 2020, for a retail price of $190. On the other hand, the Japanese branding Jordan 3s are a CO.JP exclusive release. This means THOSE kicks will be dropping only in Japan. We still don't know whether the kicks will drop on August 1, 2020, so keep checking our blog for the latest release updates.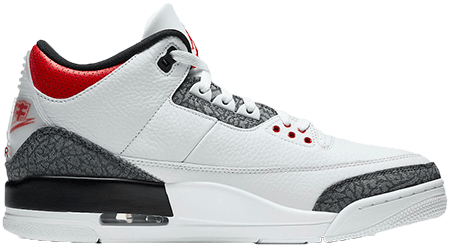 In terms of resale, there is no resale value yet. However, Air Jordan 3 Denim is a must-have, so better not risk it with the resale platforms. You never know how valuable a pair is until it drops! That's why you need NSB to help you cop. Better safe than sorry! And don't forget to keep it locked on twitter for a chance to earn a free copy of NSB!
Tags: air jordan 3, Air Jordans, Jordan, Michael Jordan, Nike
Posted in Jordans, Sneakers 0 comments