Nike Dunk Panda Restocks for the 1000th Time, Tomorrow!
Everybody's wearing them. Sneakerheads, hypebeasts, and maybe your grandparents! What's the secret behind the Nike Dunk Panda low popularity? And why should you care that it's restocking pretty soon? Well, read on to find out as we discuss the story of one of the coolest and simplest Dunks. Oh, and if you're looking for something a little extra, check out the new Off White Futura Dunks. Now, brace yourself because it's gonna be a ride!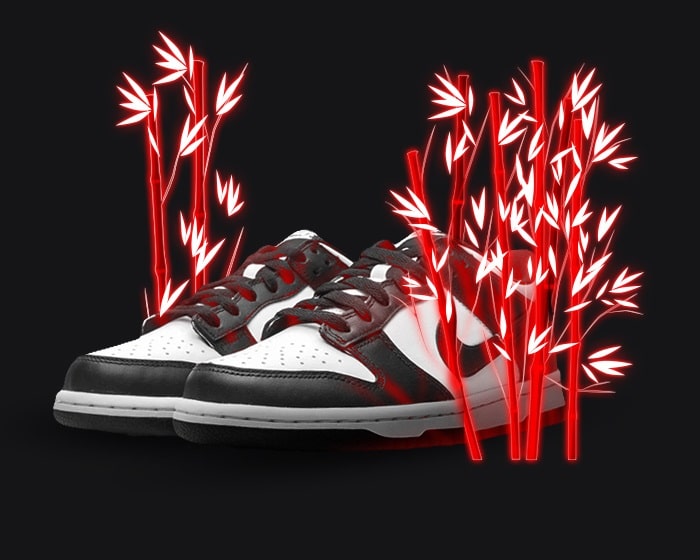 The Nike Dunk Panda Story
Let's start off with the silhouette in question. The Nike Dunks (and SB Dunks) went through a renaissance phase in 2020 after the low 2010s. In fact, Nike landed that year's hit with the Travis Scott SB Dunks. And cool colorway after cool colorway, the silhouette became the next big thing! Now, fast forward to early 2021, and Nike dropped a very low-key pair. That pair looks very familiar to a 2011 iteration, but not exactly!
Anyway, the Nike Dunk Panda featured a white leather base with all-black leather overlays. The official release dates of the pairs were January 2021 in the EU and March 2021 in North America. Naturally, the pair was a hit among all sneakerheads and sold out in both regions. In fact, the Pandas are best-sellers on the resale market with 158,724 pairs sold in the last 12 months on StockX!
But Why Is the Nike Dunk Panda So Popular?
Well, if we're completely honest, the Nike Dunk Panda is popular because of how easy it is! It's a simple colorway that goes with anything. In fact, you can check this Dunk style guide to get some tips and tricks. So, naturally, the effortless swag makes this pair an immediate classic! Make sure you read this if you wanna check out other must-have classics.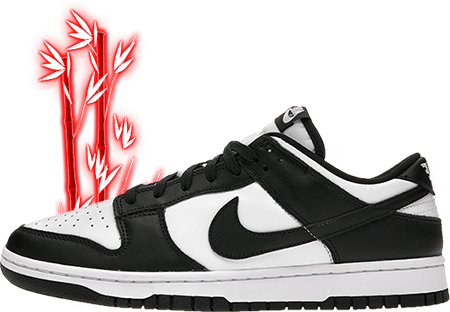 Now, since Nike Dunk Panda was so popular, it got a restock in February 2022 and then in June 2022. Now, you'd expect that a pair like this with a couple of restocks would actually lose its value, but nope!
Is That… Another Restock?
Yep! Brace yourself because the black and white Dunks will restock on August 11, 2022. These babies will retail for the usual $110. And just as we mentioned before, despite the multiple restocks, the kicks didn't lose their value on the resale market. Today, they're worth $245 on average, aka $100+ in profit! That can get you started on your sneaker resale road, and you won't regret it.
How to Catch a Drop Like That!
So these babies will drop on Nike.com in men's, women's, and kids' sizes in the US! And a Nike drop means you're gonna need a Nike bot for a fair chance at success! But if you're gonna get into botting Nike, you'll need the right proxies and Nike accounts. Finally, if you're new to the whole thing, check out this botting guide! Godspeed 🔥