Jordan 1 Hyper Royal: As Fresh as a Cool Summer Breeze!
We're already in April, that's like, a quarter of the year already gone. And we gotta say, the past few months have been really good for Nike. Their revenues went up, and we got more awesome releases! Luckily though, the brand didn't limit the amazing drops to the previous months. We'll actually be getting the Toro Bravo Jordan 5 back pretty soon! But if you're looking for something less popping, the upcoming Jordan 1 Hyper Royal is what you need. Now let's see what these Jordans have in store for us!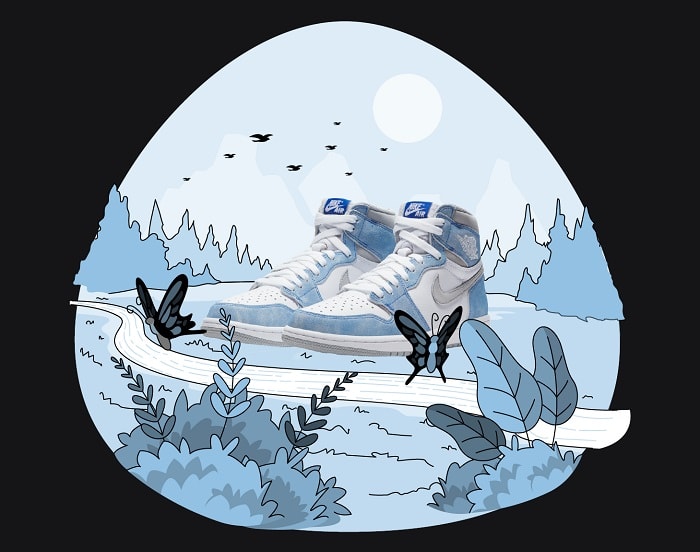 Get Rhythm! When You Get the Blues!
Yeah yeah, we totally borrowed this from the amazing Johnny Cash. But did you ever get a pair of kicks that made you dance with joy? Well, the new Jordan 1 Hyper Royal is gonna put that pep in your step thanks to the awesome colorway! It features a white leather base in the upper with a mix of suede. That suede isn't your usual single-color overlay! It comes in the distressed look we all love, and that somehow reminds us of the blue skies of summer. Finally, a light grey swoosh, collar, and outsole complete the pretty peaceful-looking pair. And honestly, a pair like this is pretty easy to style because the colorway is pretty versatile!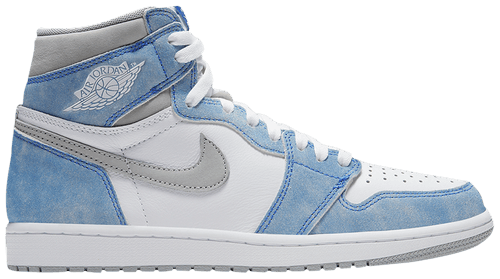 Jordan 1 Hyper Royal Release Info
So you're probably all hyped up for this release, but don't have any of the release deets. And that's what we're here for! The new Jordan 1 Hyper Royal will drop on April 17, 2021, for $170. But it won't be an adult-exclusive only, it'll also be available in GS sizing for $140. So if a lady sneakerhead has tiny feet, her problem is solved! Jordan 1 Hyper Royal will also drop on Footsites, where NSB's got your back!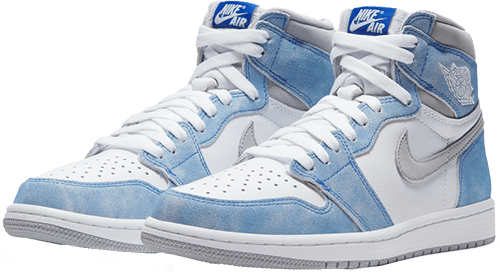 Now let's talk money. If you manage to cop one pair of the Jordan 1 Hyper Royal, you'll make some decent money! The pair resells for around $700, and much more if you're lucky. So imagine copping multiple pairs, you'll be making good cash, and maybe you can start your own sneaker collection!
Jordan 1 Hyper Royal Dupes
So these are pretty hype sneakers, and there's always a chance you would miss it. So we always have a backup in store for you! Let's check out what pairs you can get, or flip, on the resale market.
Air Jordan 1 Turbo Green
This is probably the closest pair to Air Jordan 1 Hyper Royal. It features the same material, but with a greener suede! It's a pretty cool pair that you can get for $600 on average.
Jordan 1 University Blue
Now this one isn't too old! It actually dropped just this march, and it had a lot of sentimental value to sneakerheads. Today, you can get the pair for around $430! Not too much, but still good cash if you're flipping!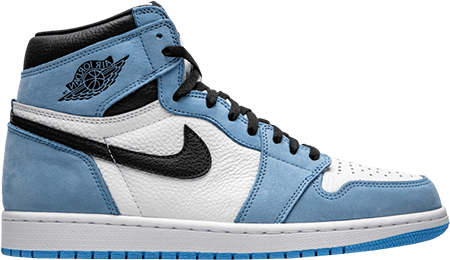 Jordan 1 Zoom Racer Blue
A 2020 baby with the updated Zoom tech. The pair featured a pretty futuristic take on the classic Air Jordan 1. You can get this pair for around $400, depending on your foot size. So if you're looking to make a sneaker collection, these are pretty cool options!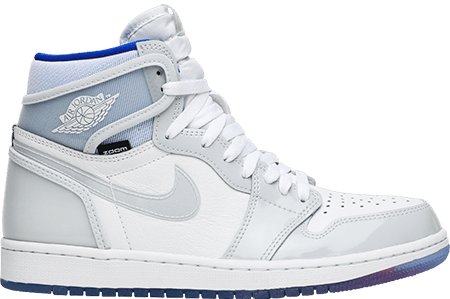 Tags: Air Jordan 1, Air Jordans, AJ1, Jordan, Michael Jordan
Posted in Jordans, Sneakers 0 comments