Money Talk: How Much Are Yeezys Worth in 2020?
We're already in Q4 of 2020. And it's about time we did a quick check on how Yeezys are doing on the aftermarket! The Yeezy line is proof of the basic Supply-Demand law. When Yeezys were pretty exclusive, no one could match the hype. But when Yeezys flooded the market in 2018, they lost their hype and some of their value! So two years later, how much are Yeezys worth on the secondary market? You'll definitely wanna know if you wanna cop with NSB. So let's find out together!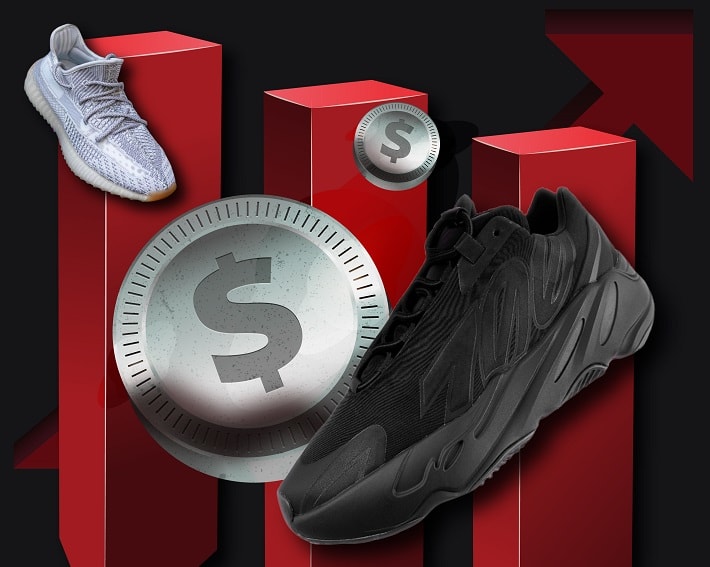 Disclaimer: All values shown today from GOAT and StockX are subject to change. I mean, really… It's Kanye! Who knows when we'll get a restock?
How Much Are Yeezys? A Fast Guide to Yeezynomics!
Back in 2013, Kanye West and Nike cut ties allegedly because of a fight over royalties. The College Dropout artist then hopped on the Adidas train along with his Yeezy brand. That year, a promise was made! Everyone who wants a pair of Yeezys will eventually get them. However, Adidas didn't seem to take that promise seriously, and Yeezys were pretty exclusive. Many pairs used to sell for more than $1,000 (and still do)! Times change though, and so does the value of Yeezys. Kanye kept his promise and saturated the sneaker market with Yeezys in 2018. The actual Yeezy fans and collectors still bought them. However, the kicks were no longer very relevant to the secondary market. Some kicks even didn't sell out immediately as usual. So something needed to be done to save face. Thus, Adidas and Ye introduced the Reflectives… and regional Yeezy drops! That helped the line regain some of its value and relevance. Now let's check out this year's releases and how much are Yeezys still valuable!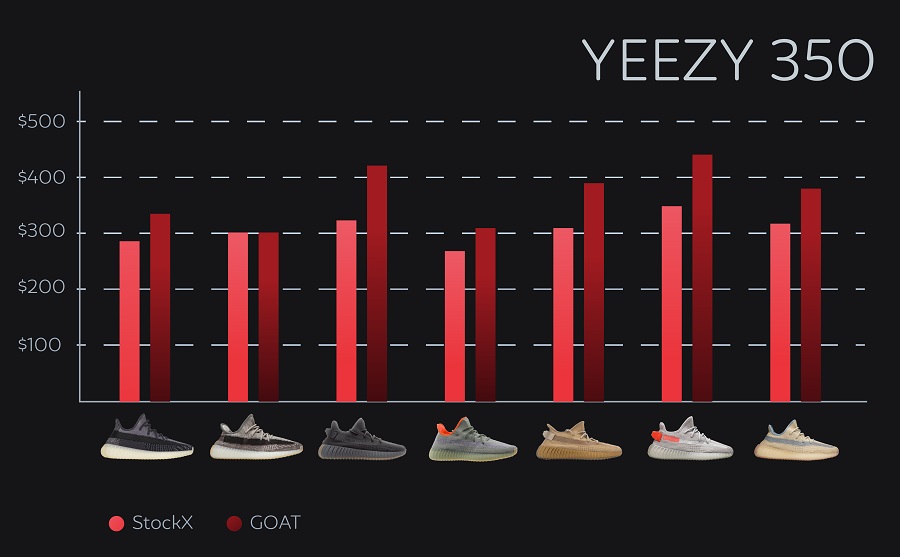 Yeezy Boost 350 V2
As we can see, Yeezy 350s are still valuable. As a reseller, copping in bulk and reselling would definitely get you some real good cash. After all, $100+ profit would pile up to thousands in the long run! We can also notice how the reflective version of some colorways is worth a couple of hundred dollars more than its non-reflective counterpart. So it seems that this strategy worked!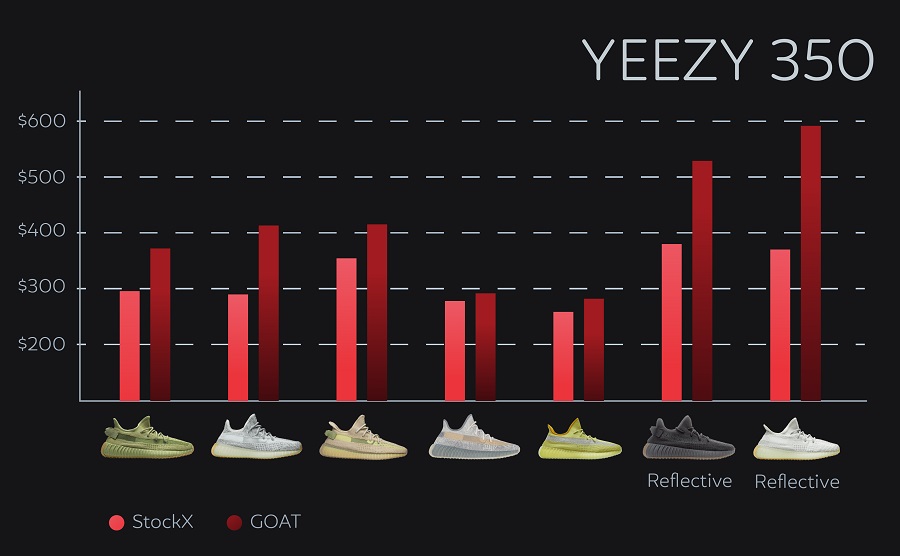 Yeezy Boost 380
Well, the ex-Yeezy 350 V3 took a different approach to the supply. They're available and don't resell for very much. Actually, you can sometimes find them for under retail! However, the reflective version of each colorway is naturally more valuable.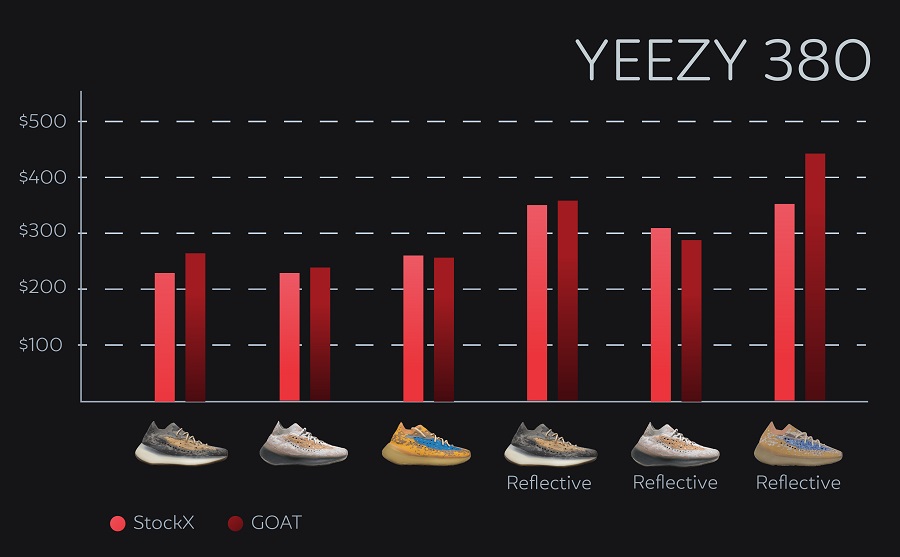 Yeezy 700
Alright so here, we've got two types of Yeezy 700s. Yeezy MNVNs kept the Boost but the upper became nylon. Yeezy 700 V3 dropped the Boost and went for the EVA cushioning system! The end result was cheaper kicks. BUT, Adidas played the region-exclusive game with the MNVNs and made them worth good cash!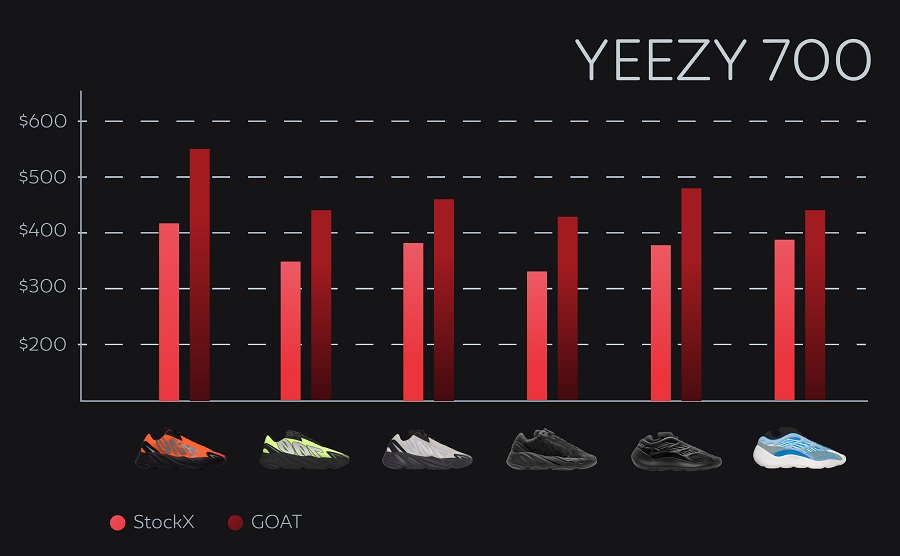 Yeezy QNTM
It has been teased for years, and finally dropped! Lifestyle vs. basketball comparisons went wild. The 2020-born silhouette can be found for around retail or more, depending on where you're looking. Mind you, these are all lifestyle versions, but we still have hopes for a hardwood edition restock!
Yeezy 500
The 500s kinda went MIA this year, with the exception of Yeezy 500 Tyrian. And let's be honest, that's not much. The whole Yeezy 500 silhouette is like the ugly duckling of the back. But who knows, maybe they will end up being the swans after some time. At least the newly-teased Blue Yeezy 500 got us hoping!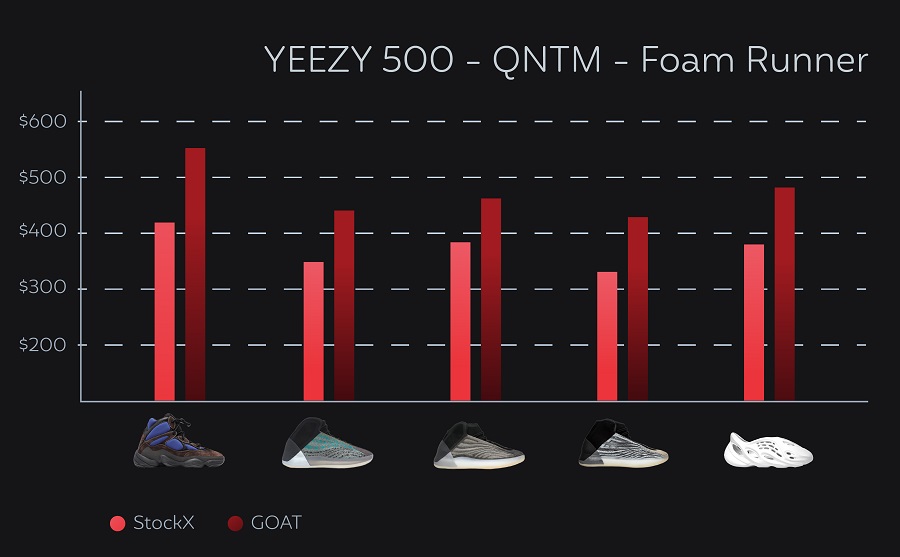 Yeezy Foam Runner
The crocs that belong to the streets! It's not that we love them… but they kinda grew on us. Pretty much like everything Kanye West does. The resale value is also pretty surprising for a pair of slippers with an existential crisis! Who are we kidding though? We'd love to have a pair. That or a pair of Justin Bieber's Drew Crocs!
Cop Yeezys. Flip Yeezys. Repeat.
Now that you know how much Yeezys are worth in 2020, it's time to cop yourself some pairs and flip 'em! They're not as extremely hype as back in the golden Yeezy age. Yet, they still sell out really fast. Depending on the release Yeezys drop everywhere from  YeezySupply to Adidas, Footsites, Shopify, and many more random sneaker sites! So you'll need NSB, the all-in-one bot that works on all of these. In fact, it's so easy for NSB that we had more than 5400 checkouts on the Yeezy Carbon release! So what are you waiting for? Grab your copy and start cooking, Yeezy Natural is right around the corner! PS: Whenever you need to cop sneakers, NSB's always in stock. 😉
RT – 1xNSB2.0

MASSIVE YEEZY FEAST – 5400+ CHECKOUTS🔥

Users Cooked those 350s HARD on Shopify, Footsites, Yeezy Supply & Adidas🍳

Consistent SUCCESS with the #1AIOBOT NSB2.0 #ifykyk🤫 pic.twitter.com/J2dV8wg1Mo

— NSB Bot (@NSB_Bot) October 2, 2020
Tags: Adidas, Basketball Yeezys, Kanye West, Yeezy, Yeezy 500, Yeezy 700, Yeezy Boost, Yeezy boost 350, Yeezy Boost 350 V2, Yeezy Quantum
Posted in Adidas, Yeezy 0 comments