Yeezy Slides Are Topping the List of 2020's Best Yeezys!
Now that we're two months short of a new year and new prospects, we should take a glance back! Some sneaker releases were the talk of the industry, while others went under the radar. But one of the most important players during 2020 was the Yeezy line. And today we're going to check out this year's best Yeezys, and how Yeezy Slides are topping the list!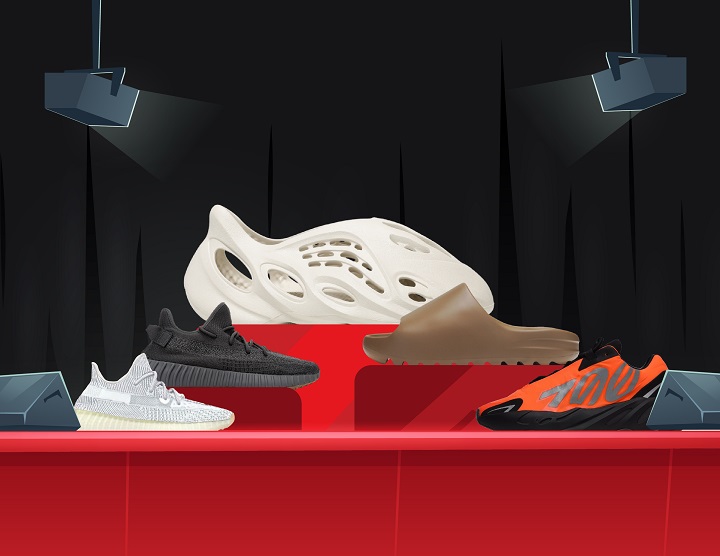 Best Yeezys of 2020: Yeezy Slides In the Lead!
The Yeezy hype might not be as strong as pre-2018, but it's still there. Kanye West kinda took us on a ride in 2020 with new silhouettes and not-so-new colorways! We're kidding, we had some really cool colorways and some very familiar ones. The most surprising bit about this whole year is the fact that crocs n slides are the stars! Well, considering we've been quarantined during most of 2020, is it really surprising? Brands went in the direction of comfort-wear since most people were home-bound.
Yeezy Foam Runner Ararat
Yeezy Foam Runner was the subject of the sneaker industry's jokes for a long time. However, the irony was that when the clog-like kicks dropped, they sold out. And an even better outcome was the fact that the kicks are the best Yeezys in terms of price premium! In addition to the interesting look, the Yeezy name is pretty interesting: Ararat. This is a popular Armenian name, so maybe this is a tribute to Kim's Armenian roots? The kicks dropped in June 2020, for $75, and they currently resell for about $349! So this release was pretty profitable for peeps who invested in the Foam Runners.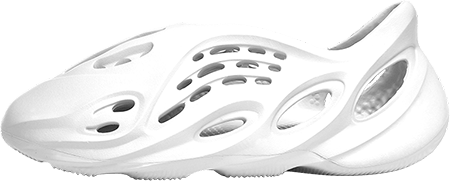 Yeezy Slides
Another unexpected release. Who would've thought that the best Yeezys of 2020 would end up being Yeezy Slides? We can't ignore how comfy and snug these slides look. Many of us would definitely choose them over sneakers. Especially now that most of our days are spent at home. And if you need post-workout footwear, these will go perfectly! Yeezy Slides dropped in September 2020 for $55. But if you copped in bulk and flipped them for an average of $180, you definitely made some good cash!

Yeezy Boost 350 V2 Cinder Reflective
Now moving on from Yeezy Slides and Foam Runners to the silhouette we all know and love. Yeezy 350 Cinder Reflective is one of the highlights of SS20! Although the color isn't what we'd call groundbreaking, we always appreciate reflectives! The kicks dropped back in April 2020 and retailed for the usual $220. But if you missed that release and still wanna buy, you'll have to pay an average of $400.
Yeezy 700 MNVN Orange
Probably the most flashy Yeezy release of the year. That's why we consider this pair one of the best Yeezys in 2020. The Yeezy 700 silhouette underwent a serious makeover! The upper is no longer the usual suede, mesh, and leather. Instead, the kicks feature a nylon upper with a biggish reflective 700 branding! Yeezy MNVN Orange dropped in February 2020, for $220. That's $80 less than the original 700s. On the other hand, they're currently reselling for an average of $413.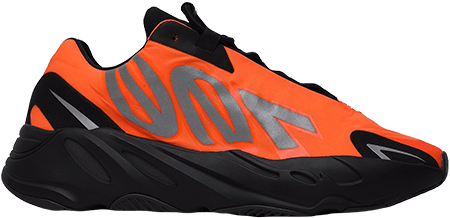 Yeezy Boost 350 V2 Yeshaya
This is officially the pair that took us by surprise. After having high hopes of a new purple colorway, we got an underwhelming, but cool white colorway. Although it wasn't the colorway we were waiting for, we still appreciate it all the same. We can all agree that white Yeezys make some of the best Yeezys! Yeezy Yeshaya released in January 2020 as part of the holiday lineup. It retailed for $220, and today you can buy it on the resale market for as low as $294.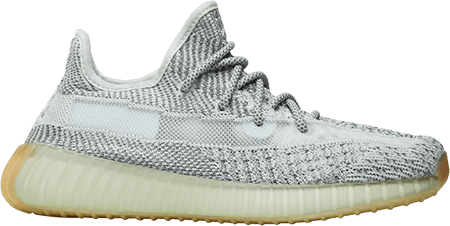 Yeezy Slides and Foam Runner Take 2020's Throne!
Just when we thought the year wouldn't get any weirder, we got the list of the best Yeezys. A pair of slides and modern clogs are the industry's favorite footwear! But sneakers like the 350s and 700s are always a staple in our wardrobe, so no complaints! Now, all we gotta do is wait for the upcoming Yeezy releases the NSB will eat up for you!
Random RT = Win 1xNSB2.0

NEW UPDATES came in CLUTCH as users scored 1.9K+ Checkouts! Most were Jordan 1 Mochas on Footsites & Shopify🔥

Hundreds of Yeezy 380 Glacites & Palace Cult T's🍳

We'll continue optimizing & adapting to all the major changes happening on websites 💯 pic.twitter.com/0OTSjXOunh

— NSB Bot (@NSB_Bot) October 31, 2020
Tags: Adidas, Kanye West, Yeezy, Yeezy 700, Yeezy boost 350, Yeezy Boost 350 V2, yeezy cinder
Posted in Adidas, Yeezy 0 comments