Just when we thought that fuchsia is a pretty poppin' color, Ambush and Nike were like "hold my color palette". Despite what we might say, a pair of neon sneakers is always welcome! Let's check out the upcoming Ambush Dunks and why we totally dig this release. And if you're looking for something a bit more toned down, Jordan 12 Twist is the pair for you! Read on for all you need to know about the release.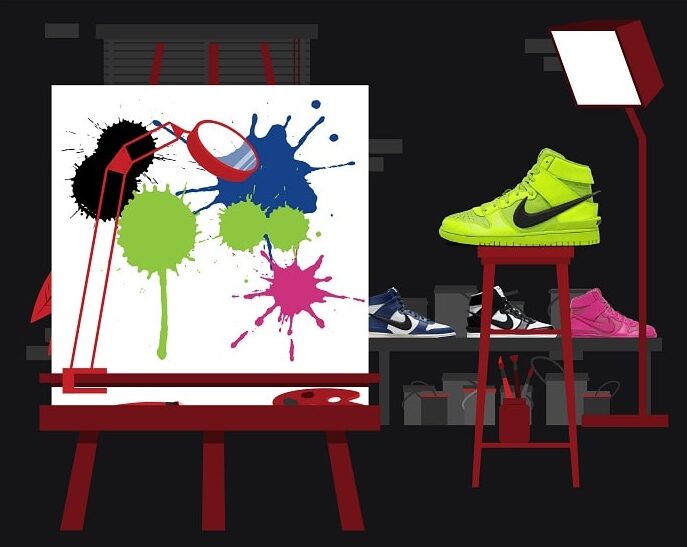 Ambush Dunks Are Always A Good Idea!
December 2020 brought us the first Ambush Dunks. They came in a black and white colorway and a motorbike-inspired design. That pair resells for $700 on average! Next up, we got the all-fuchsia pair that interested us since the first moment we laid our eyes on it. The lethal pink pair is worth around $300 today on the aftermarket. Finally, the royal colorway came in May 2021! And if you missed that drop, you can get it for an average resale price of $400!

If you invested in these kicks and wanted to start a reselling business, that was a good move. But if you didn't, it's okay because the new colorful Ambush Dunks are pretty promising! After all, sneaker collaborations seem to be all the rage lately. So why not hop on the bandwagon before it's too late?
A Neon Pair of Kicks Is Just What We Need
Neon sneakers are always in, but whether we dig them or not, we're definitely gonna cop. The upcoming kicks feature an all-highlighter-yellow upper and midsole. The only thing shinier than that is the actual highlighter itself fam. The very dramatic rubber swoosh will come in black and will break the flashy monotony! Finally, the spoiler-like heel design has "Ambush" on it. We really dig bold colorways like that, so this one passed our vibe check!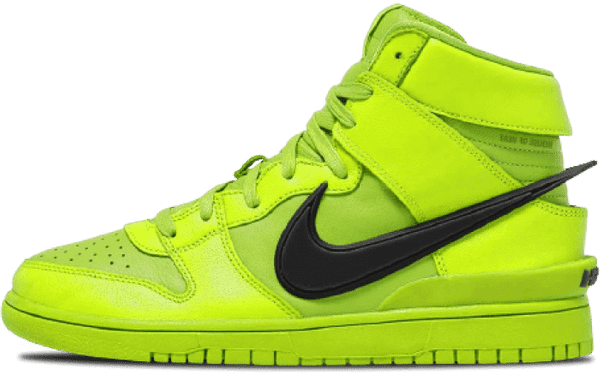 Release Deets
If the new Ambush Dunks are your cup of tea, you can expect it to drop on July 30, 2021, for $180. And if you're interested in the kicks from a business standpoint, the kicks are worth $450 on the aftermarket! You could also add it to your sneaker collection, it would definitely be an eye-catcher.
How to Cop the New Ambush Dunks
If you wanna blind your peers with your kicks, you gotta keep an eye on the drop! So far, we know that the Ambush Dunks will drop on Nike SNKRS and select retailers. So if you're planning on trying your luck on SNKRS, you gotta have a powerful Nike bot! Otherwise, it's gonna be pretty hard to get 'em, because everyone wants a piece. And if you're still new to the sneaker game, make sure you choose the best sneaker bot for yourself! Godspeed 🔥