Yeezy Zebra Restock Number 5 and We're Still Counting!
Another Yeezy Zebra Restock? You bet! One of the most hype sneaker colorways in the history of Yeezy Boost 350s is making its way back to our wardrobes this summer. So are you ready for storytime? We sure are.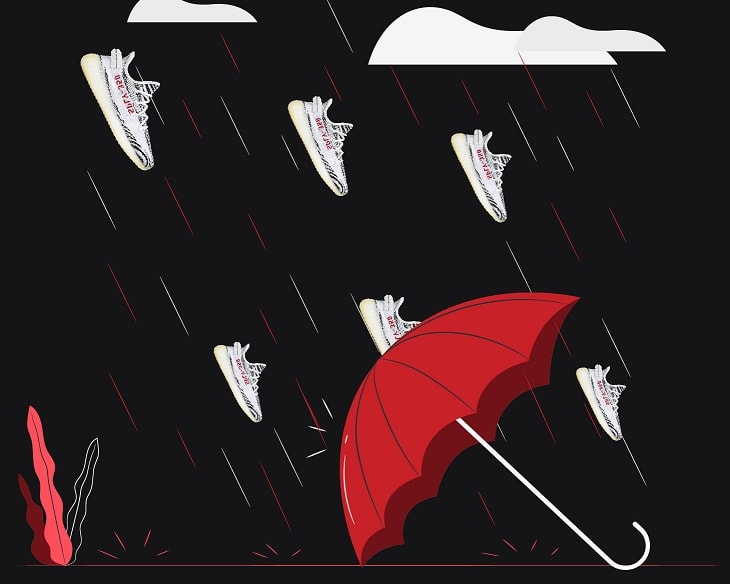 The Wild, Wild Yeezy 350 V2 Zebra
Although we're loving the earthy colorways, like Yeezy Zyon, that Kanye is abundantly dropping, it's always good to change! It seems that the wild animal print is back in trend in 2020 judging by Air Jordan 3 Animal Instinct. However, the wildest and, honestly, coolest animal print pair of kicks is by far the Yeezy 350 V2 Zebra!
Yeezy Zebra Restock 1, 2, 3, 4… and 5!
But first, there was the initial drop. The OG Yeezy 350 Zebra initially dropped on February 25th, 2017. So it has been three months past the 3 year anniversary of the most exclusive pair of Yeezys around. However, it hasn't been the most limited for a long long time now. Why? Because the kicks already restocked 4 times already! The first restock was back in June 2017. The second was more than a year later, in November 2018. Third on the mighty Yeezy Day 2019, and the last was the 2019 Christmas gift for sneakerheads!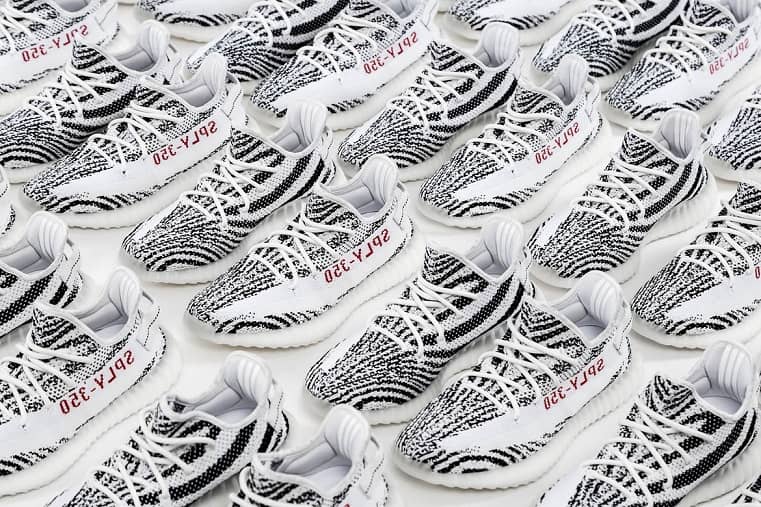 How Did Every Yeezy Zebra Restock Affect Resale Values?
Being one of the most exclusive sneakers to be released to the public comes at a price, and that was $1,000+. However, after each Yeezy Zebra restock, the average resale value of the kicks dropped. And it finally reached a current resale value of around $400.
Yeezy Zebra Restock #5!
So now that we got the history out of the way, we would like to introduce the fifth restock of Yeezy Boost 350 V2 Zebra! True to the original colorway and silhouette, the kicks feature a zebra pattern Primeknit upper, a red SPLY-350 on the side, and the heel tab! So get ready for the Yeezy Zebra Restock on June 27, 2020, to kick-off your summer the right way, even if it's at home! Yeezy Zebra will retail for the usual $220, always true to the prices!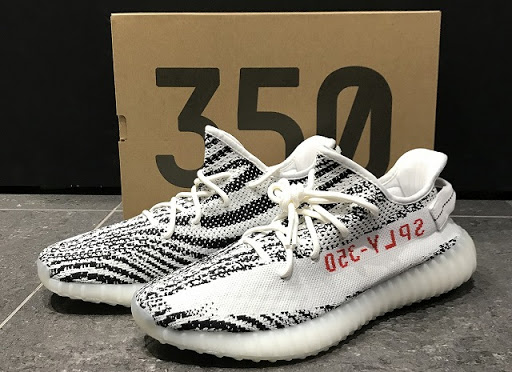 Get Involved in the Yeezy Game!
A Yeezy Zebra restock is not exactly the groundbreaking release we're waiting for. However, they are always worth the cop, because Yeezys always end up selling out! And who doesn't want to be part of the Yeezy community, the right way? But if you really want to get to know the ins and outs, you should learn how to cop, and how to style them Yeezys!
Tags: Kanye West, Yeezy Boost, Yeezy boost 350, Yeezy Boost 350 V2
Posted in Sneakers, Yeezy 0 comments