Yeezy Zyon Is Dropping Soon in Yet Another Earthy Color!
It's always a cool day whenever we get a new Yeezy peek. Kanye West is making sure we cope with this homestay, and every day really. And this month was and still is full of Yeezy releases. However, we all know how shaky rumors about Yeezys are. So what's up with Yeezy Zyon and what happened to the release date?
ICYMI: A lot of things changed since Yeezy Zyon dropped. Zyon is a biblical reference as we now know. But at some point, people felt that the religious Yeezy names were a bit too much. So Adidas and Ye went back to calling the kicks by nature-inspired names, or simply colors! But whatever the name, NSB is always here to cop them Yeezys like there's no tomorrow! The 6,500 pairs of Yeezy Zyon is proof enough.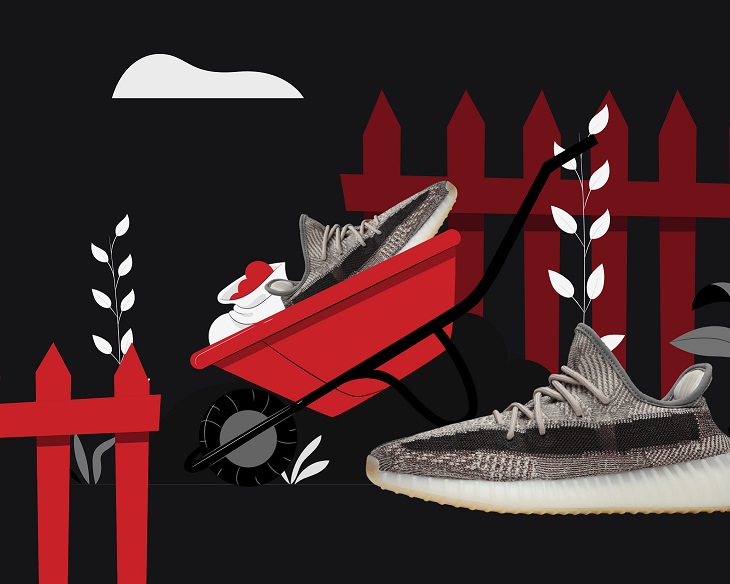 Kanye West and the Religious Names
He must be on some sort of streak because Zyon is a very Hebrew and very Biblical name. According to the Bible, Zyon (or Zion) is the hill on which stands the city of Jerusalem. Or maybe it's the Matrix city and Kanye is a fan? Whichever it is, Yeezy Zyon is definitely not the first, nor the last to have a very symbolic name. We still remember Yeezy Yecheil & Co. vividly and are looking forward to Yeezy Israfil.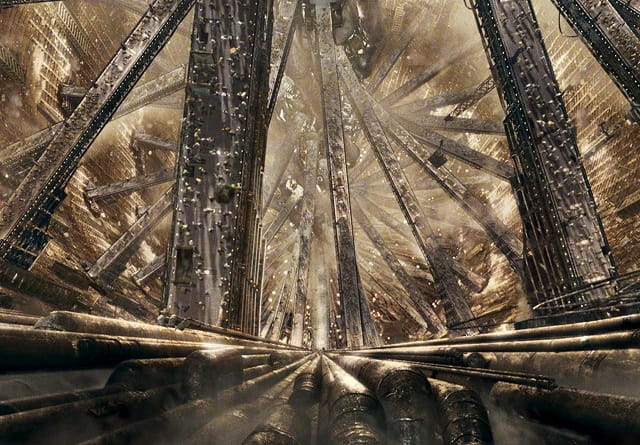 Yeezy Boost 350 V2 Zyon
Just when we thought Yeezy 350 colorways couldn't get any earthier, Yeezy Zyon appeared. The new Yeezy 350 comes in a pretty muddy Primeknit upper with a dark brown translucent side stripe. The look of the upper is a bit different because it kinda looks like a patchwork design. We started noticing this pattern when the translucent stripe emerged. However, the patchwork effect appeared very obvious when the uppers started including different colors. A white Boost midsole completes the look with a gum outsole.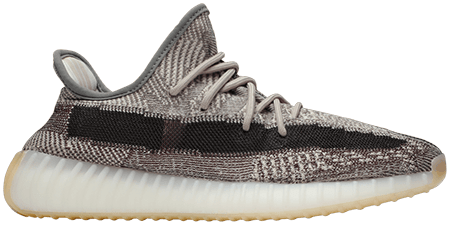 Release Info
Everybody was expecting Yeezy Zyon to drop on May 30, 2020. However, the release was pushed back till June 6, 2020, exactly a week later. And now, in support of the protests, the release date moved to July, with no exact date. Yeezy Zyon will retail for the usual $220, and it's currently reselling for a starting price of $470! So if you're still torn between copping or not, you've got your answer! Whether you're copping to flip or just have cool brown kicks, getting them for retail is your best option.
How Are People Reacting to the Kicks?
We all know by now that Yeezys are controversial sneakers. But is that surprising considering Kanye West is the mind behind them? However, the public is torn between totally hating on the kicks and being extremely excited to cop them. 
— Hell Money (@hellmoneyyyyy) May 18, 2020
So if you're of the second type of sneakerheads, you should expect the kind of competition that requires NSB!
But if you're not interested in Yeezy Zyon, make sure to check out the Animal Instinct 2.0 AJ3 because they're must-haves! And if you're new to the whole sneaker scene, take a look at our foolproof guide to finding hyped kicks.
Tags: Adidas, Kanye West, Yeezy, Yeezy Boost, Yeezy boost 350, Yeezy Boost 350 V2, yeezy zyon
Posted in Sneakers, Yeezy 0 comments