Yeezy Boots, Kanye West, and Donda Wreak Havoc Online!
2021 is certainly a spicy year on all fronts. From music to fashion, to sneakers, Kanye West ain't leaving much to imagination! The day he hosted that listening party, fans all around the world went crazy. But besides the sick beats, we're all ready for Ye to bless us with, we got some crazy footwear! So let's check out the new Yeezy boots that the sneaker industry is going crazy about. Will you be investing in them boots or waiting for other releases?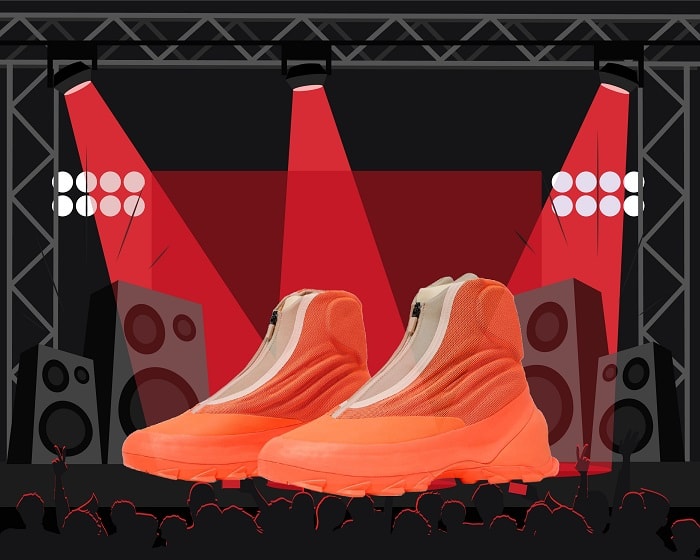 Yeezy Boots & Heartbreak
So all eyes were looking in one direction a couple of days ago. On July 22, 2021, Kanye West hosted Donda's listening party at the Mercedes Benz Stadium in Atlanta. It's a pretty symbolic choice of place because Ye was born there. It's also the home of Dr. Martin Luther King Jr. and Donda West when she was studying at Atlanta University. So anyway, 42,000 people attended the listening party, including Kim Kardashian! It's nice to see divorcees support each other despite their differences, right?
But that's not what we're here to discuss though. We gathered today to discuss Kanye's sick fit, head to toe, literally. Our homeboy showed up to the event in an awesome red Yeezy x Gap jacket along with red pants. Now we have the head mask stocking-like thingy, and we can't explain that fashion decision honestly. But this could go into his fashion repertoire, so we're good. Finally, we got the very orange Yeezy boots!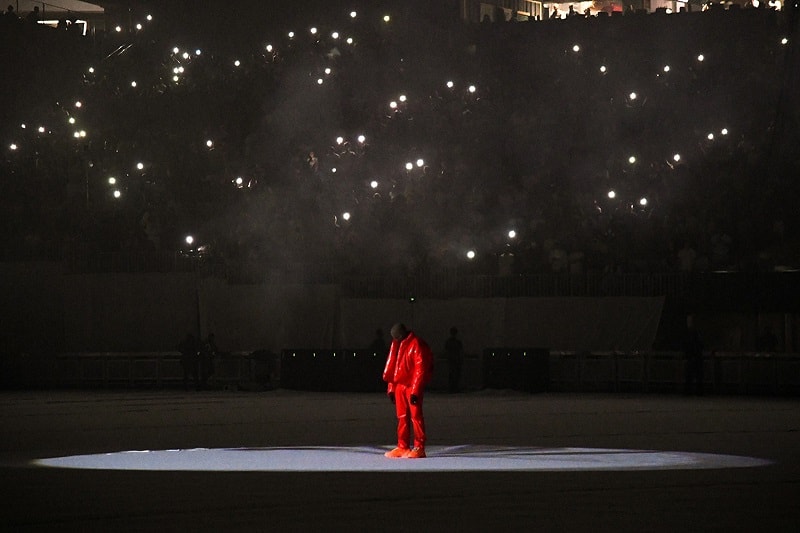 So What Exactly Is it?
The new Yeezy Boots, aka Yeezy 1020v, looks like a hybrid sneaker-boot. Although we got previous teasers months ago, it always feels good to see them on the OG Yeezy. So the 1020v we got to see is so orange it kinda hurts to look at. We kinda got some serious Red October vibes, but on Yeezy boots. The kicks also look like they're inspired by aliens. And we're not really surprised, because that theme seems to be recurring in different Yeezy lines! I mean, one of the Yeezy names is literally Alien, so Ye is pretty explicit about that.
Will the New Yeezy Boots Drop Anytime Soon?
Now that's the question everyone is asking. Well, we know Kanye's tendency to hype something for so long and eventually drop it 3 years later. Yes, we're looking at you Yeezy 450. Anyway, what we know for sure is that Donda will definitely dop before the Yeezy boots! And there don't seem to be any release date leaks. That means that it definitely won't drop any time soon. But then again, is that really how president Kanye rolls? It's all about being unpredictable in this industry! That keeps the hype juices flowing. But if you want the latest news, our blog is the place to go. Godspeed 🔥
Tags: Kanye West, New yeezy, Yeezy
Posted in Adidas, Yeezy 0 comments