Supreme Skittles and Every Other Crazy Food Collab We Got!
This week is like no other. In honor of Thanksgiving, the Supreme drop will take place on none other than Black Friday 2021! Since everyone will be busy on Thanksgiving, which will be on Thursday, November 25, Friday will be the day. And this week, we're finally gonna have the chance to cop the awesome Supreme Skittles collection! However, we're not just gonna talk about that. We'll check out some previous iconic Supreme food collabs that left a bitter aftertaste with those who took an L!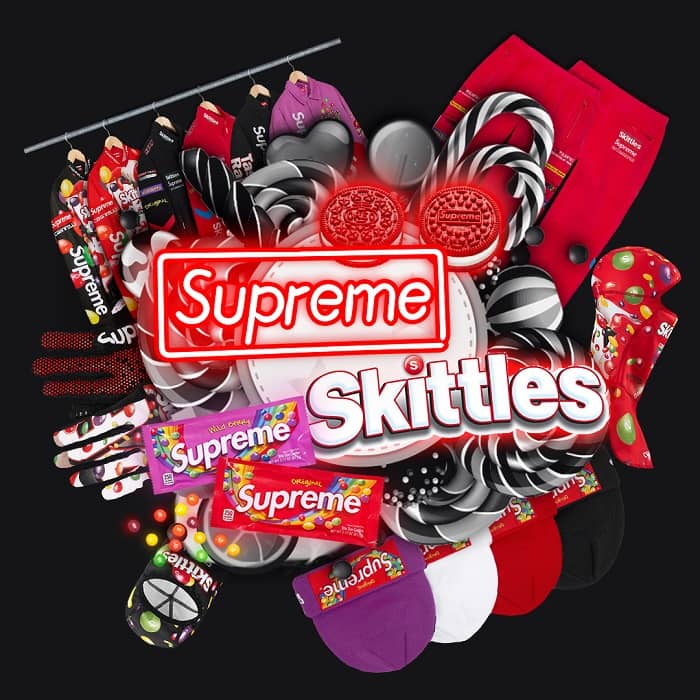 Supreme Skittles – Tasting the Rainbow in FW21!
Honestly, this is the highlight of the season for so many people. Who doesn't like an overpriced pack of Skittles? The hardest part will be choosing between the original and wild berry flavors. And maybe buy both of them, because why not? However, that's not the only Skittles item we're getting this week. First off, we have a Supreme Skittles beanie collection and varsity jackets. The beanies will come in black, white, red, and purple, while the jackets will drop in black and purple only.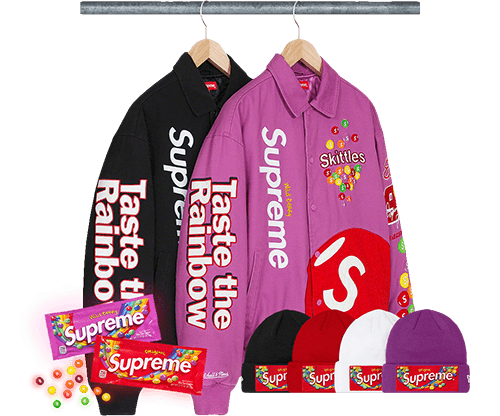 And for the outdoorsy people in the industry, the Supreme Skittles collab has some treats for you. First off, we have the Polartec jackets and pants that will be available in black and red. There are also black and red balaclavas for the cold winter days. And finally, the cyclists will get their share of things. They will be able to cop a Supreme Skittles cycling jersey and gloves too!
PS: This week includes a cool Vans collab, and you can check it out here!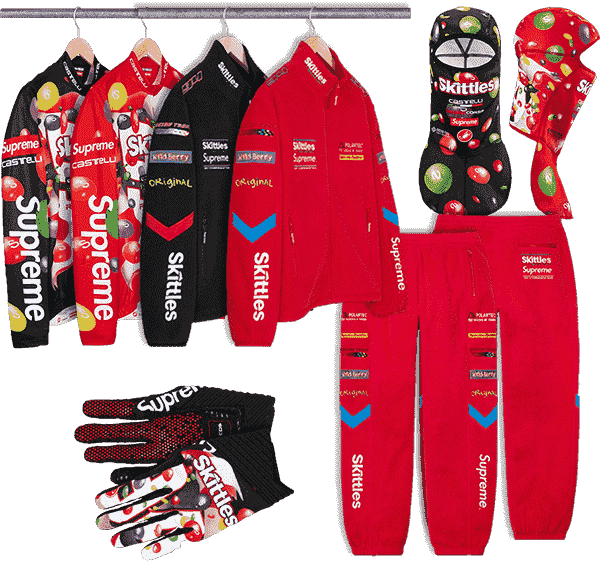 Some More Epic Supreme Food Collabs
If you think that this is the only edible collab that Supreme does, you're wrong! Supreme already outdid themselves with the interesting collabs. And if you wanna check them out, you can do that right here, just keep on reading! Trust us, Supreme Skittles will make sense after you see these babies.
Supreme Oreo – SS20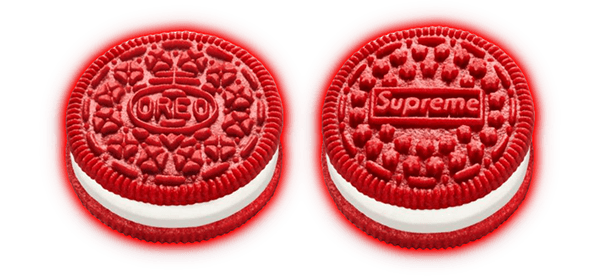 Spaghetti x Supreme – FW21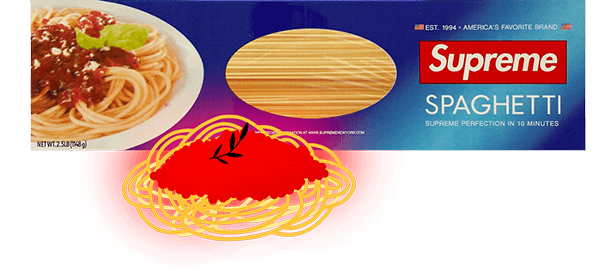 Supreme Wheaties – SS21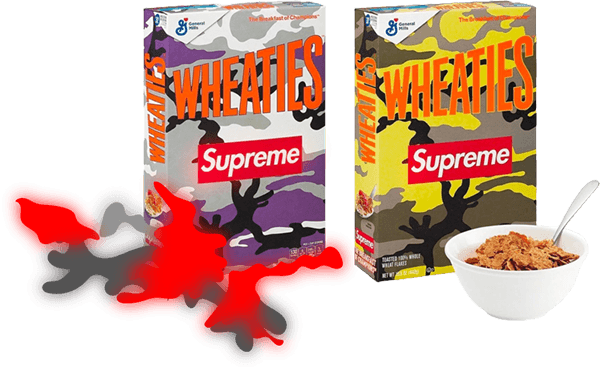 Why Should You Get the Supreme Skittles for Retail?
You can't really buy edibles off the resale market unless you don't give a crap about your health. After all, foods have expiry dates, and you probably don't wanna get food poisoning, do you? So your only, and safest, option here is to buy items like these for retail. And to do that, you gotta get a top-tier Supreme bot!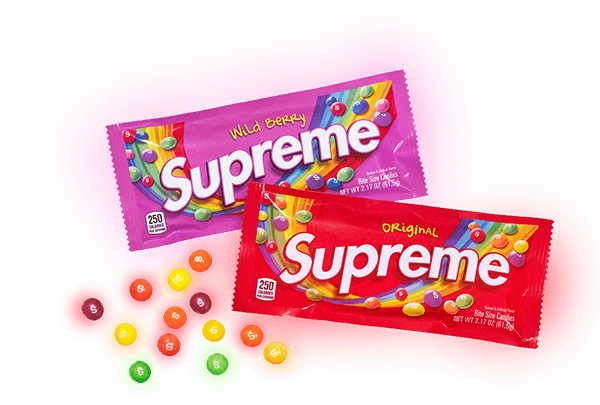 An even better alternative is an all-in-one bot that can get you sneakers, edibles, and collectibles at the same time! And depending on where the items are dropping, you can choose the right proxies. But we're not gonna leave you hanging to dry. Here's the best, and only, proxy guide you could possibly need! Finally, sneaker servers are the third component for the perfect setup. You can always check out this guide for more pointers. Godspeed 🔥
Posted in Supreme 0 comments