The Supreme Box Logo Hoodie Is Back with Holiday Goodies!
The Supreme box logo hoodie is a staple in every streetwear fan's closet. But if you think it's time for a fresh addition to the rotation… Well, damn right it is! That's probably not the only thing you're gonna be shopping for during this week though. That's because Supreme is serving some really cool items, so better have that cash ready! However, we know that the budget sometimes gets a lil tight during the holiday season. So rest easy, because we have a pretty awesome list of affordable gift ideas for your fellow sneakerheads! And here are some kicks that should be on your radar: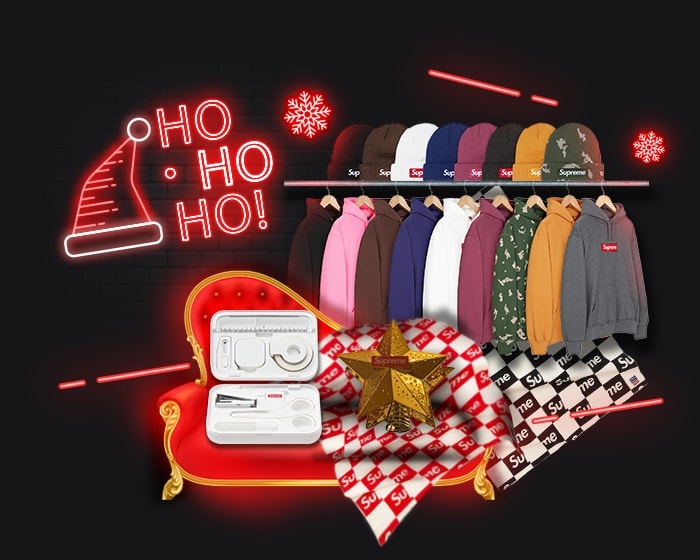 Week 16 and the Mighty Supreme Box Logo Hoodie!
This week is exactly what we needed before Christmas. Not that we needed to spend more money, but heck, we're doing it anyway! And the main item on our last-minute shopping list is the awesome Supreme box logo hoodie. The hoodie will be available in many colors like black, white, grey, navy, pink, burgundy, green, mustard yellow, and brown. A pretty huge variation if you ask us, and we're loving it!
That's not all though, because you can mix and match the hoodies with their respective beanies. The beanies will feature the same box logo and will come in the same colorways as the hoodies. And if we have anything to say about both items, it's that they're gonna sell out really really fast. So that's exactly the time to run your Supreme bot! What's even better is a full-on all-in-one bot that you can use for Supreme and sneakers. You can also check this guide out for some tips n tricks for success.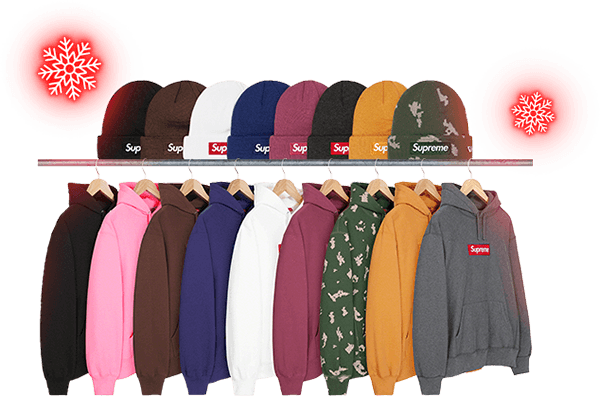 Some More Items Worth the Holiday Cop
Are you really a Supreme fan if you don't flex it at any given opportunity? Well, we got just the thing for you! If you wanna get cozy this Christmas Eve, the new Supreme wool throws will come in handy. That's not all, because you can switch up your boring star with a Supreme star! And that's exactly what we call peak flex ladies and gents.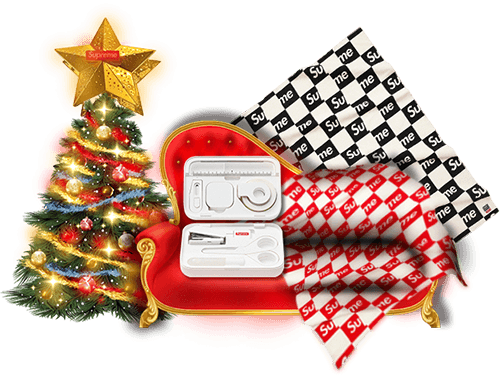 Finally, with all of us gradually going back to the office, why not go back in style? Therefore, the new Supreme x Team Demi stationery set is just the thing to lowkey flex your Supremacy! And just in case you're looking for kicks to put the pep in your step at work, check this out.
A Little More Supreme Box Logo Hoodie Love!
Now that we opened the Supreme bogo door on ourselves, we might as well go back in time. So, we're gonna check out the top 4 hoodies that we got in previous seasons. And let us say this before we dive in. If you happen to own any of these, you're seriously lucky on so many levels. Not only because they're pretty awesome, although that's a legit reason. But because they're worth a lot on the resale market! Let's check them out, shall we?
Supreme x Louis Vuitton Bogo Hoodie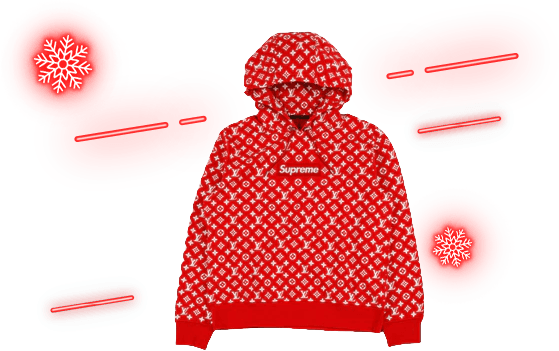 Season: SS17
Retail Price: $935
Avg. Resale: $6,119
Supreme x CDG Junya Watanabe Bogo Hoodie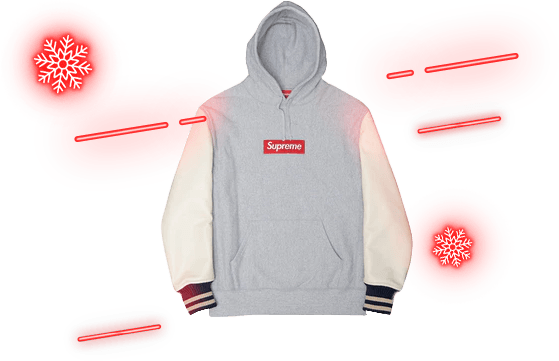 Season: FW21
Retail Price: $750
Avg. Resale: $1,982
Supreme Box Logo Hoodie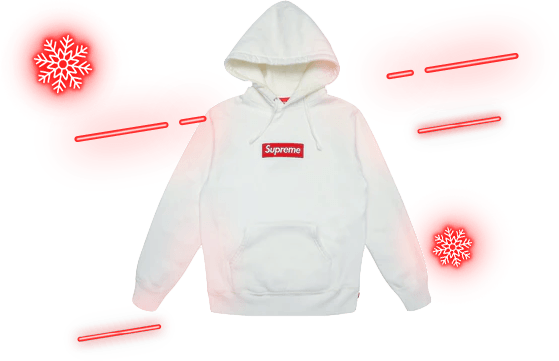 Season: FW16
Retail Price: $168
Avg. Resale: $1,970
Supreme x Swarovski Bogo Hoodie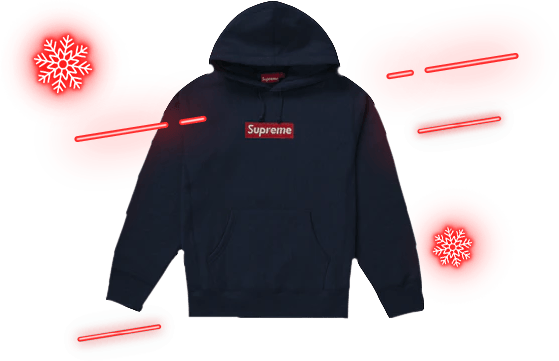 Season: SS19
Retail Price: $598
Avg. Resale: $1,175
Posted in Supreme 0 comments