Once again, Sean Wotherspoon and Adidas take center stage with an eccentric pair of kicks. However, eccentricity isn't always bad, especially if it's for the greater good! For example, the upcoming Sean Wotherspoon Adidas Gazelle Hemp is sustainable and oddly stylish. So, why should you invest in these babies? Read on to find all that out and more. And if you wanna check out more upcoming hot releases, check our blog out! Now, let's hop into the release on hand. Shall we?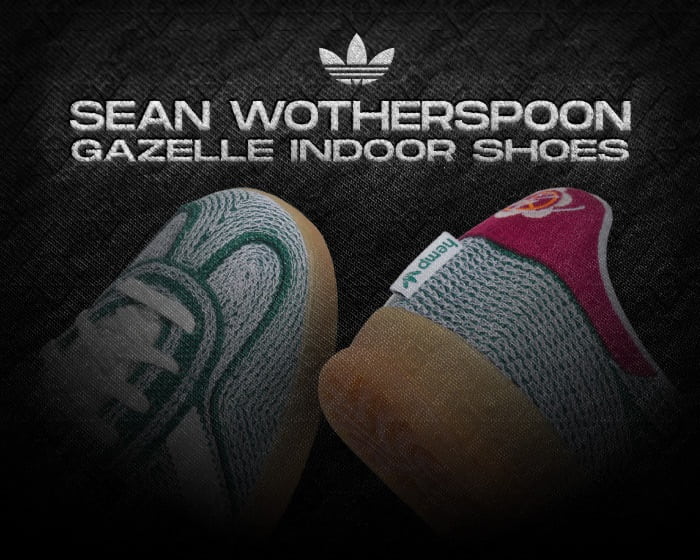 Why the Adidas Gazelle?
Remember when we said that classic and vintage kicks will be among the 20 23 trends? We weren't kidding about that. And sure enough, we got multiple classic collabs throughout the year. However, the Adidas Gazelle stands on a level of its own for a good reason! You see, for a silhouette to stay relevant from 1966 until today, it has to be really solid. And that's exactly what the Gazelle is!
Just in 2023, the Adidas Gazelle was part of several collabs and releases. From streetwear to high-end fashion, it successfully rode the wave. Can't forget about that dope Gucci capsule, can we? Now, add to the mix of style and classics a dash of sustainability, and you get the Sean Wotherspoon Adidas Gazelle!
Sean Wotherspoon Adidas Gazelle – Hemp Makes More Than Ropes!
First things first, if you wanna treat yourself to a pair of vegan kicks, you're in the right place. You see, the Sean Wotherspoon Adidas Gazelle is a very environmentally friendly shoe. For starters, the green and white shoe is made from hemp. What's hemp, you ask us? Well, it's the fiber of the cannabis plant, which people use to make rope, clothes, plastic, oil, and more! In addition to the hemp upper, the three stripes and tongue tag come in mushroom leather. Finally, the whole thing sits on an eye-catching gum sole unit! So, all in all, the kicks look good, and you'll feel good wearing them.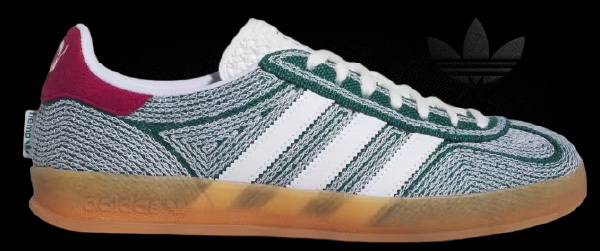 Release Info
The Sean Wotherspoon Adidas Gazelle Hemp will be available on November 15, 2023, for $140 on Adidas's Confirmed App. However, if you don't find your size, don't fret, because these babies will hit the retailers on November 17! The kicks will be available in men's sizing, so make sure you know how Adidas kicks fit. Now, whether you're a collector or a sneakerhead, these babies are totally worth the cop! This pair could be the start of a very unique sneaker collection… who knows?
Finally, if you're looking for a way to cop all the awesome releases and avoid Ls, we have the solution for you. An all-in-one sneaker bot can give you the best odds you need on every hot drop! But before you dive in headfirst, make sure you know what sneaker botting is and the basics. And this could be your window into becoming a sneaker reseller and making that sweet sweet profit. Godspeed!