Yeezys always steal the spotlight when it comes to drops. From the Adidas Yeezy breakup to investors suing Adidas, there certainly is plenty of controversy to keep up with. And well, the latest news of Adidas dropping the remaining Yeezys deserves the spotlight for many sneakerheads. So today, we're gonna take a look at one of the stars of this drop: the upcoming Pirate Black Yeezy 350! And when we say star, we mean one of the most sought-after kicks, meaning demand is definitely higher than the available supply. So, shall we?
Pirate Black Yeezy 350 – A History
Let us start with a little Yeezy history lesson. The Pirate Black Yeezy 350 is actually the second Yeezy 350 to drop… ever! So you can imagine how valuable these babies are for sneakerheads and collectors generally. Yeezy 350 Black Pirate originally dropped in 2015 and got a restock in 2016 that included a few tweaks. Regardless, both pairs are pretty valuable on the resale market! 2015's pair is currently worth $913 on average while the 2016s go for about $741.
Up until 2022, the 350s never got any restocks besides the Pirate Black 350s. After all, who needs to wear these when the 350 V2s exist? However, in 2022, Adidas reintroduced the OG Yeezy 350 Turtledove with a few technical upgrades. Fast forward to 2023, and it seems like Adidas had plans of bringing the 350s back before ending the partnership. But now that all sides reached an agreement, we'll actually get another Pirate Black Yeezy 350 restock!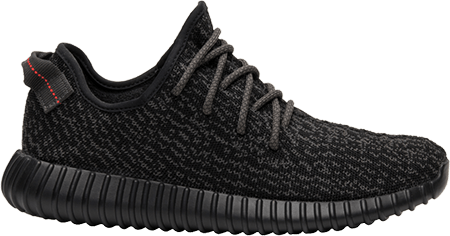 Release Info
The upcoming Pirate Black Yeezy 350 will drop on May 31, 2023, and will retail for $230. Although the 350 originally retailed for $200, 2023's restock seems to adopt the 350 v2 price tag. Inflation does that, but oh well… Don't worry though, these babies are worth investing in since they're currently worth $510 on average in resale. Mind you, this value could definitely increase, especially if the stock number is low. But that remains to be seen on drop day!
Wanna Get the Pirate Black Yeezy 350?
Who wouldn't like to add this pair to their sneaker collection and flex it? Exactly. According to Adidas, the whole Yeezy lineup will drop on the Confirmed app. So if you don't have it or even uninstalled it, it's time to download the sneaker app. This drop is kinda giving us some YeezySupply pre-shut-down nostalgia. Anyway, it remains to be seen whether Adidas will drop these babies at select retailers or not.
But why not be ready either way with the right sneaker bot? If you're looking for a sign to buy a sneaker bot, then this is it! And don't worry, you don't have to look for one because NSB is here and just a click away. If you wanna learn more about the upcoming upgrades and NSB3, check this out. Godspeed!