Nike Union Collab History – Keepin' You Fly Since 1989!
Today, we're gonna discuss one of the coolest collaborations that Nike managed to pull off. The store in question has its own rich story, and the Nike name on there is a great addition to the mix. So, before we get into the full Nike Union partnership, we're gonna take a look at the brand's story first! Here's everything you need to know if you wanna earn your sneakerhead title. And if you're looking for more noteworthy collabs, you've got Concepts Nike and the epic Supreme Nike partnership!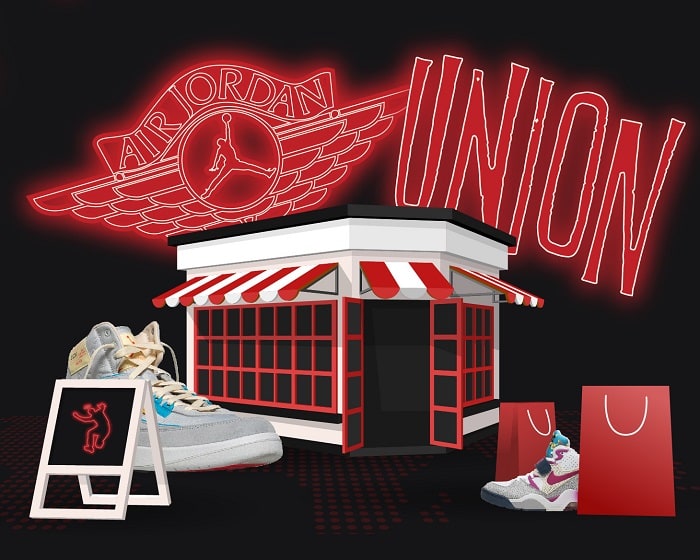 Union LA – A Story Worth Telling!
The most interesting thing about Union LA is that its story started back in New York! We really are not kidding peeps. Back in 1989, three people came together to open the Union NYC store. These people are James Jebbia, Mary Ann Fusco, and Eddie Cruz. These three were the force that helped make streetwear the culture we know today! Anyway, Cruz made the decision to move the venture to Los Angeles in 1991. Meanwhile, Fusco and Jebbia went on to launch Supreme a couple of years later.
1991 was a transition year, but that wasn't the year Union LA became the store we love. In fact, it was a shared space between Stüssy and Union under the name "The Stüssy Union". But how does Chris Gibbs come into all this? Well, he used to work for Fusco in NYC and then moved to LA in 2003 where he worked at Union and Undefeated. 7 years later, he became the owner of the Union LA store!
What's with the Logo Though?
Jordan has the Jumpman. Nike has the Swoosh. And the Shaq has The Shaq! We know these sneaker logos and their stories, but where does Union's logo come from? You'd think it's a skater, an angel, or maybe a dancer. And Union entertained everyone by keeping the origin of the logo a mystery! That was on purpose because Union is for everyone regardless of who they are and where they came from.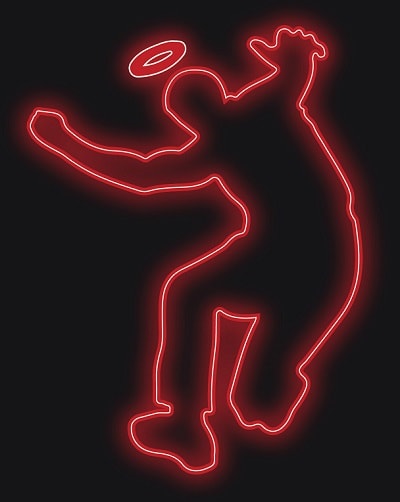 However, on its 30th anniversary in 2021, Union decided to reveal the inspiration behind "the Frontman". It's actually a still of a character called Walter (played by Sidney Poitier) while jumping. Walter is a character from Lorraine Hansberry's Raisin in the Sun. It also represents a lot of things since everyone expected that play to fail, and it was a success! If you wanna hear the full story, you can take a look at Union's own words here.
Nike Union – A History
It's always nice to have a huge brand backing you up with the latest kicks and exclusive drops. But when you make a name for your store, you'll know that collaboration is coming! And that's exactly what happened with Nike Union in 2005. It started out small with the Nike Union Air Force 180. The "Clerks Pack" colorway was a sign that streetwear is evolving. Fun fact: Kanye West rocked these babies at some point!


Four years later, the Nike Union LA partnership came back with store-exclusive drops. The Nike Dunk Hi Challenge Supreme came in an LA-exclusive black colorway. And the NYC-exclusive rocked a lava and grey colorway. Both kicks were limited to 100 pairs, and they're definitely grail-worthy.
9 Years Later and Nike Union Is Still Relevant!
After a 9 year break, the collaboration picked up where it left off with a bomb release. The two Air Jordan 1s that came out in 2018 are still relevant 4 years later. Both colorways are worth so much money that if you landed these for retail, your reselling business would take off. And that's not even the end of it! We've been getting collaborations every year since 2020, and we're definitely not sad about it.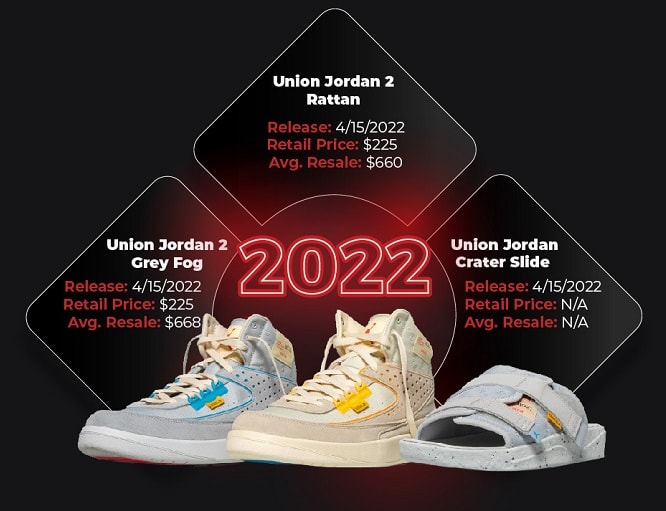 The newest collaboration didn't even drop yet, and the sneaker world is feeling the hype! The new Union Jordan 2 is dropping with a whole matching apparel collection. Moreover, we'll be getting a Union Jordan Crater Slide alongside the kicks. And peeps, when we said the Air Jordan 2 is making a comeback, we weren't kidding! The new collab will be making its big drop on April 15, 2022, on the Union LA website. And stay tuned for more Nike Union collabs because there definitely will be more!