Nike Parra Dunks and More Lined Up for the Tokyo Olympics!
Summer 2021 is everything we missed in 2020, including the Olympics! And you know when a huge sports event like this happens, there must be some pretty lit sneakers too. This is why Nike is definitely not missing an event like this. In fact, they're coming full force with some front-liners like the Nike SB Dunk! In the new lineup, we have Nike Parra SB Dunks, FTC, Gundam, and Quartersnacks. But why are they worth taking a look at and copping? Let's find out!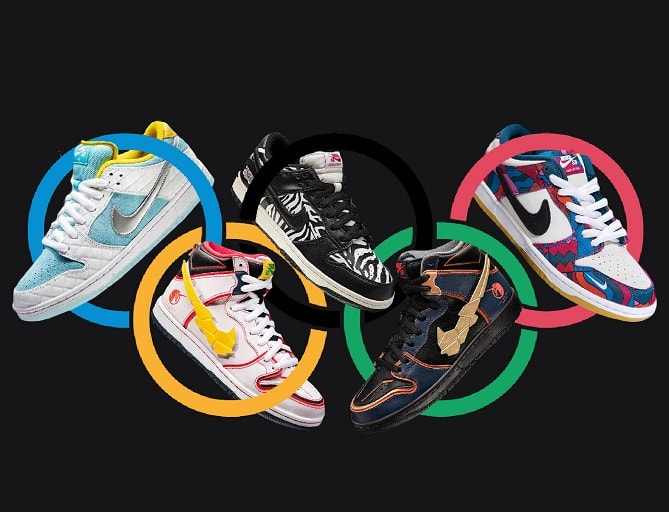 Nike Parra SB Dunk Spearheads the Collection
We've been hearing about Nike Parra for a while now, and boy are they doing some fine work! So let's get the full story first. This year, the Tokyo Games will be the first time skateboarding becomes an official Olympic sport. And that calls for a celebration! So Nike and Piet Parra went on to design skateboarding kits for USA, Japan, Brazil, and France. Naturally, you couldn't complete the kits without a pair of kicks, right?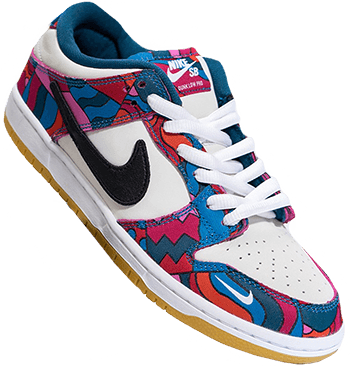 Nike easily completed it with a pretty colorful Nike Parra SB Dunk! The kicks will come in a white upper with colorful pattern overlays. And honestly? It looks pretty sick! Unfortunately, we still don't have an exact date. But we expect them to drop at the time of the Tokyo Games! What's very interesting though, is that the pair of Nike Parra SB Dunks resells for $1,300 on average! If that's not a must-have, we don't know what is fam.
From Skateboarding to a New Mechanical Universe!
Now if you're into Japanese franchises, then you definitely know the Gundam universe. From cool mobile suits to awesome futuristic technology, it's no wonder we have a Nike collab! And not just one, but two different colorways of futuristic-looking Nike Dunk highs. The first one comes in a mix of black, white, and red leather with a customizable swoosh! The last interesting bit about it is the Unicorn Gundam heel stamp, which is actually the inspiration behind the colorways.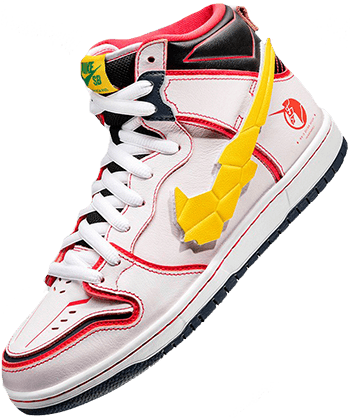 The second colorway is a mix of dark navy, black, and gold leather. It looks a bit more metallic than the white iteration, but we're all for that! The swoosh is also removable and gives the kicks a customizable feel. Now although we still have no release info about them, we're sure they'll be worth your while!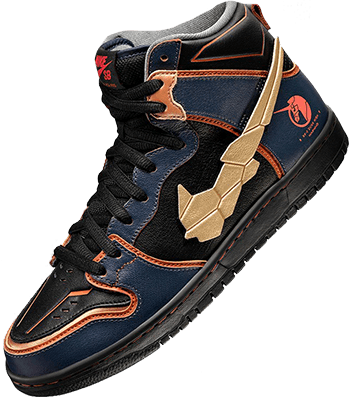 Will FTC Dunk Nike Parra's SB Dunks?
Okay, so we know how all the kicks in this lineup are somehow related to Japan, Tokyo, or the Olympics. Now FTC is here to add to the awesome sneaker collection. But first, a little background check. So FTC is a skate store that started back in 1986 and became one of the most reputable shops. In other words, this collaboration is a pretty nice one that skaters will definitely dig. It might even be a very strong contender to the Nike Parra Dunks!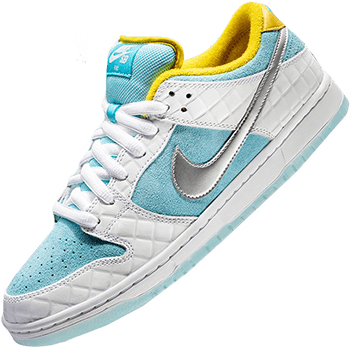 The kicks feature a crystal blue suede upper, with tile-like white leather overlays. A silver swoosh and yellow linings complete the interesting look. And the inspiration behind the design is Japan's traditional bathhouses! And the kicks are worth about $1,000+. So if you're still lost on what to cop, this pair should be on your list!
Last But Not Least, The Wild Pair!
The last SB Dunk on our list is another skate shop collaboration. Quartersnacks celebrates skaters of all ages and places and appreciates them for what they are: skaters. And this year, the Nike Quartersnacks Dunks pay homage to the wild zebras through their print! But that's not all, they also took inspiration from junk food. To be exact, the inspo here is a cake with icing on top. Makes you hungry for some serious sneaker cooking right?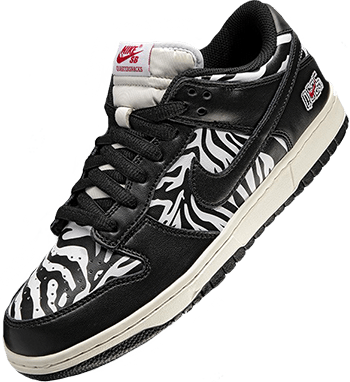 How to Cop the Nike Parra Dunks and More
Now that you know what the coming months have in store for you, you're definitely studying your options. So if you're not sure what to do, we highly recommend buying them all! As a sneaker collector, they'll be an awesome addition to your rotation. And if you're a sneaker reseller, that's a lot of cash for you! But copping kicks like these require a lot of help, and that's one reason to get a sneaker bot. A sneaker bot will increase your chances of success, so why not? Here are the best sneaker bots of 2021, they might come in handy! Godspeed 🔥
Tags: Nike, Nike Dunk, nike sb, Nike SB Dunk, nike sb dunks
Posted in Nike, Sneakers 0 comments