On a scale from 1 to 10, how much would you rate a Nike Dunk Mid? Definitely not in the higher 5s of the spectrum, and we feel you. A mid feels like a high-top pair of kicks with an identity crisis. But sometimes you get an oddball that will stand out from the crowd of boring kicks. The new Social Status Nike Dunk Mid collab is exactly that. And it kinda reminds us of the Melody Ehsani AJ1 Mids we love so much! Now let's check out what these new kicks are all about.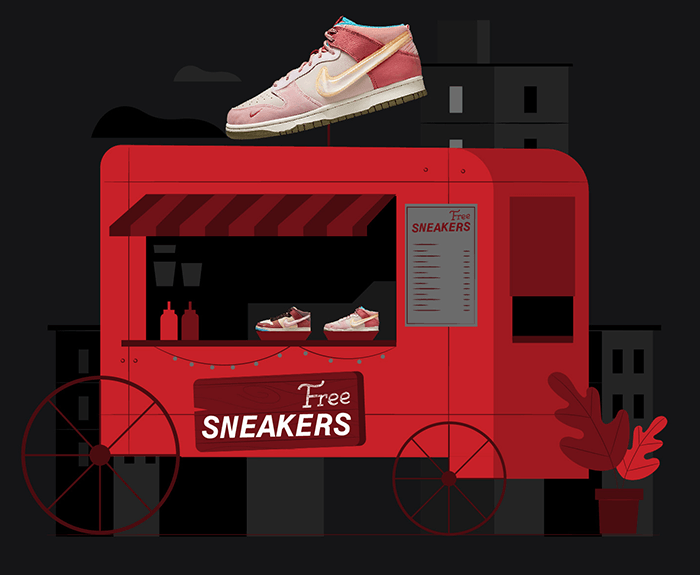 What Is Social Status?
Social Status is a Pennsylvania-based store that sells everything streetwear! From sneakers to accessories, the store is a hub for streetwear fans. However, the upcoming collab is all about the challenges and what a certain part of society goes through. The "Free Lunch" Nike Dunk Mid drops are all about the community and unbreakable bonds!
View this post on Instagram
The New Nike Dunk Mid Releases Are a Tasty Treat!
So, the upcoming Social Status Nike Dunk Mid colorways are pretty awesome and straightforward. The first colorway is called Chocolate Milk, and it features a brown and sail upper. With a jewel-like pink swoosh and popping blue outsoles! The second comes in a Strawberry Milk flavor, which features, you guessed it, a pink and sail upper.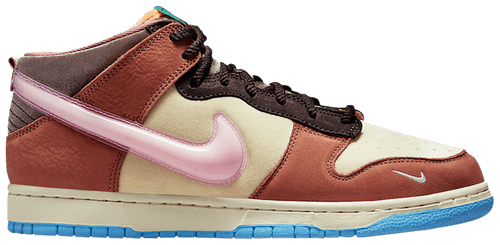 Moreover, both kicks will feature cool details like the tongue tags and writings on the sides. The tongue tags are inspired by 'free lunch' tickets for underprivileged communities. Finally, the packaging is seriously next level. So, if you ask us, both colorways are must-haves! And if you think so too, read on for release deets.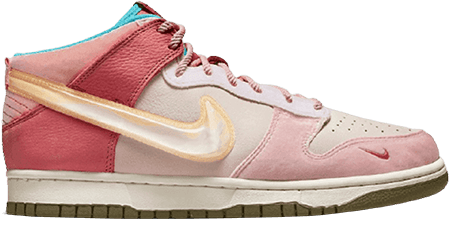 Social Status Nike Dunk Mid Release Deets
The upcoming Nike Dunk Mid colorways will drop on two different dates! The Chocolate Milk colorway will come on September 4, 2021. Meanwhile, the Strawberry colorway will follow on September 18, 2021. The kicks will be available on the Social Status website, and most probably on Nike SNKRS. As for the retail price, we still don't have any news about that. Stay tuned on our blog for more news once we have 'em! What we do know though, is that the Chocolate Milk colorway resells for $900 on average!
How to Cop Awesome Releases Like That!
When you feel like a release is awesome (and exclusive), you bet your a$$ that plenty of other sneakerheads will be on it too. Your only chance at a fair cooking opportunity is by having one of the best sneaker bots in the industry. But a bot won't give you the best of both worlds unless you have the full ingredients. That includes sneaker proxies and servers, but we won't bug you with all the details just yet. You're gonna have to find out on your own, and you can always start here. Godspeed 🔥