Here we are again, talking about New Balance. The brand's name made it into every sneakerhead's household in the last few years. Honestly, kudos to NB because there was a lot of effort put into collaborations and new releases! And if you wanna know what one of the most popular silhouettes is, then the 990 line is a no-brainer. With four decades under the line's belt, we have so little to not like about these babies. And when we heard that the New Balance 990 v6 is in the works we totally wanted to know more! So let's take a look together at the latest cycle in the life of the 990s!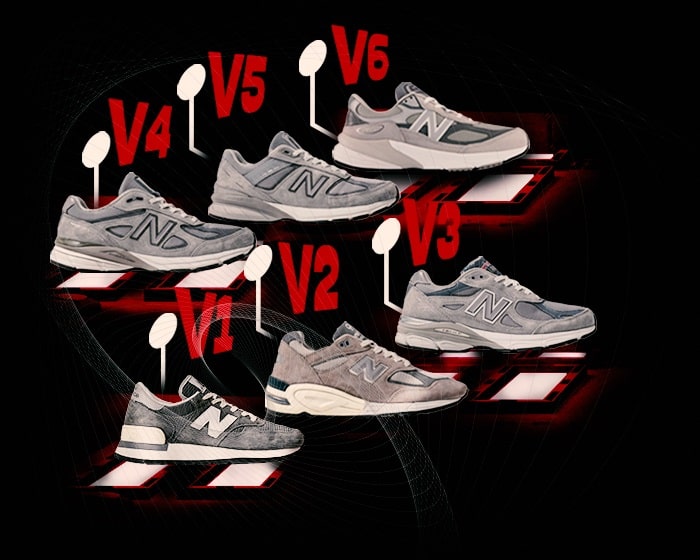 Before the New Balance 990 v6, There Were Five Others!
Before we start analyzing the New Balance 990 v6, we gotta check out what previous versions are all about. And with 40 years on the market, we certainly have a lot to say (we promise we won't bore you though.) So let's check it all out, and see what the future holds, shall we?
New Balance 990 v1 – Where It All Started
Just when Nike's Air Force 1 was revolutionizing the basketball scene, New Balance was doing its magic on running shoes in 1982. The brand was innovative with these babies on so many levels. From new technology to USA-made kicks, they truly were game-changers. Moreover, they're simple but still made a statement with their quality. And all that kinda gave them the right to be worth $100 back then (approx. $307 today). That's a pretty high price point for kicks, even compared to the AF1's $80! But well, good things are always worth it, right?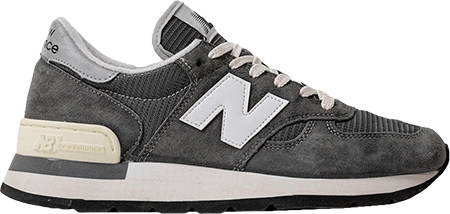 New Balance 990 v2 – 16 Years Is a Long Time to Wait…
Okay, but in the brand's defense, they dropped many other silhouettes before circling back to the 990s in 1998. And when they did come back to the silhouette, they made some very noticeable changes and enhancements. The new ABZORB technology found its way to the midsole and layering started becoming a thing on the upper. All these updates earned the kicks a spot among people's favorites! So, what did we learn here? Constant updates will always keep you relevant!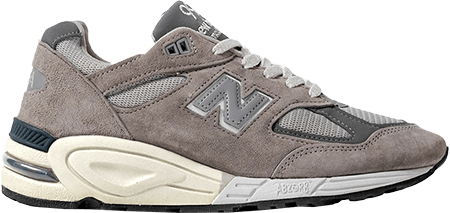 New Balance 990 v3 – The Start of Something New
Although it brought a lot of changes, the NB 990v2 still kinda looked like the original pair. But then, 2012 rolled around, and with it came the wind of change! It's kinda fitting, to celebrate the silhouette's 30th anniversary with a new version of it. The v3s edged into the lifestyle aspect of sneakers, and we were there for it. However, it still kept key elements from the original kicks like the pigskin and mesh uppers. Author's note: NB 990 v3 is a personal favorite, and we'll leave it at that.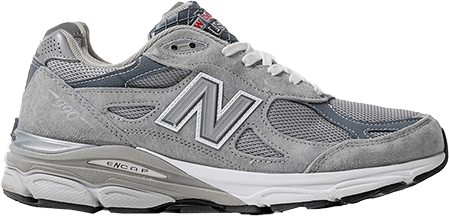 New Balance 990 v4 – The Dad of Dad Shoes
Although "dad shoes" didn't become a legit thing until late 2017, we gotta give it to NB. They were way ahead of the game, even if it wasn't their goal. But you know, if you can't beat 'em, join 'em, and so did New Balance. They cemented their dad shoe rep with the new v4s in 2016, and that was intentional. So with some enhancements here and there, we got these babies!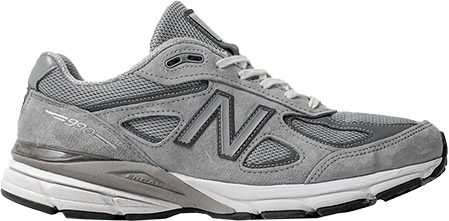 New Balance 990 v5 – Modernizing Classics
With each iteration, New Balance makes sure to up its game in terms of sneaker tech. So in addition to the sturdier upper, we got reflective details and the trusted ENCAP midsoles. It also brought fewer details to the upper and stayed true to the pigskin-mesh mashup. In other words, if you want something simpler with the same performance, the v5s should be your go-to!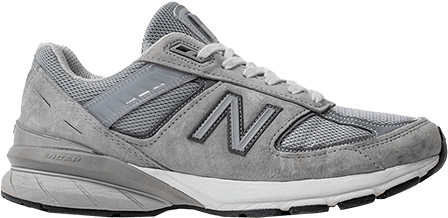 New Balance 990 v6 – So, What Do We Think Here?
With Teddy Santis taking over New Balance's creative direction of the Made in USA line, we had big hopes. Of course, the first thing we got is the New Balance 990 v6 leaks, duh! And to say we're disappointed, we'd be lying. However, the sneakers left everyone having mixed feelings about them. In essence, the kicks still bring the same things to the table. But some sneakerheads noted that there's less suede than usual and that kinda put them off.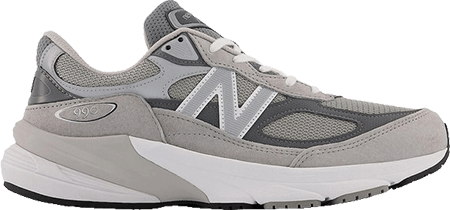 Now, all that is just talk! And the only judge of the success of the kicks is drop day, which is supposed to be before the end of 2022. The kicks will retail for $195, which is usual for NB kicks. If you're already considering the kicks and their collabs that will ensue, you'll need a sneaker bot! A sneaker bot can help you get the New Balance 990 v6 and every other silhouette for that matter.
Wanna Cop the New Balance 990 v6? Sneaker Bots FTW!
As we already mentioned, hype and popular releases always require some help to cop. And that help will come in the form of sneaker bots like NSB. Make sure you always know your options and choose what could help you the most. And if you're looking for a consistent bot that has been around for a long time, then NSB is a good candidate for you! But before you take that leap, make sure you know your botting ABCs. If you already know all that, then click the link below to take another step toward starting a business out of your hobby! Godspeed 🔥