Sometimes, digging in the archives doesn't sound like a bad idea, especially when OGs are involved. And let's face it, we're all suckers for sneakers with a story, right? Now the Air Jordan legacy on its own is impressive, but today we're interested in one specific pair. Jordan 7 Cardinal is definitely worth adding to your holiday shopping list. And if you're wondering why, here are all the reasons you'll want these babies!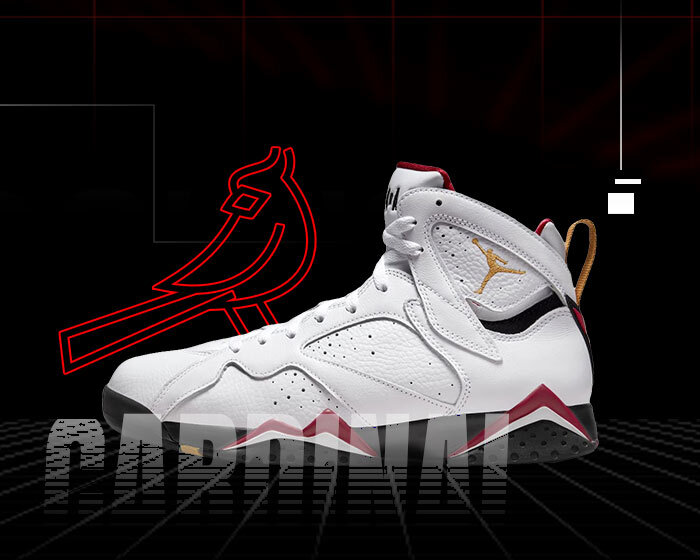 A Little Piece of Jordan 7 History!
So, the year is 1992, and the Chicago Bulls are coming back from the high of winning 1991's NBA Championship. Phil Jackson and his players were coming back for the ring again, and well, they did get it! And as the team stole the title again, Michael Jordan laced up a new pair of sneakers: the Jordan 7. That year was a year of many firsts, and MJ rocked the AJ7 through it all!
From the famous shrug as he shot six three-pointers in the first half of the finals game 1, to the Olympics, Jordan 7 was there. So with the gold medal Dream Team and the Chicago Bulls' second ring, it was a great year. Jordan sneaker fans were also having a great time with five OG colorways of the silhouette, including Jordan 7 Cardinal.
Jordan 7 Cardinal – A Colorway Worth Every Retro
We're gonna be straight with you here. No matter how many times the Jordan 7 Cardinal retroes, we're still buying. And if you're wondering, the kicks first dropped in 1992 and retroed in 2006 and 2011. Now, style-wise, these babies are worth every penny, because you can easily style them! The upper will come in mostly white leather, with the only hit of color on the heels and collar. In fact, the colors are yellow and red which you can also find on the black sole unit. So all in all, it's a neat colorway that anyone can pull off.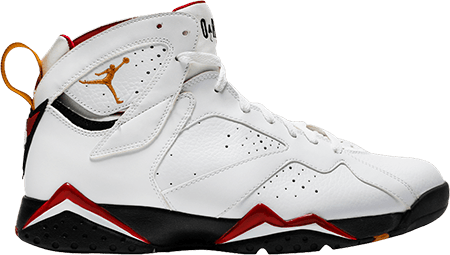 Release Info
Jordan 7 Cardinal will hit the market on December 17, 2022, for $210. And you'll wanna invest in these babies, especially in the long run. The pair's resale might currently not be much, but if you look at the older pairs, you'll know that this is a pair for the long haul. And if you're wondering how to catch these babies, read on!
Wanna Be the Proud Owner of a Jordan 7 Cardinal?
Well, this is a retro many have been waiting for, and we totally get it. And if you wanna have an actual shot at copping these babies, you'll need a bit of extra help. Whether you got for an all-in-one sneaker bot or a Nike bot, make sure you choose the right one! But also don't forget to hook your bot up with the right proxies and more that you can find in this guide. After all, the right setup is key!
And if you want a bot that can cover many grounds at the same time, why not go for NSB? With NSB3 launching this December, you sure will be able to test how far you can go in sneaker cooking! From awesome updates to new modules, make sure you take part in the future of sneaker botting. All you have to do is click the link below! Godspeed