The 2000s were the years man. Like, THE years. The super oversized pants and dress long tees are the trends we love. Luckily though, we're getting some of all that swag back, especially in the sneaker industry. We got us some Supreme Dunks, Carmine 6s, and more! So now we're keeping the 00s alive with the upcoming Jordan 5 Stealth, with a tweak. That's a release worth holding onto, especially with summer pretty darn close! Let's check out all the release deets now.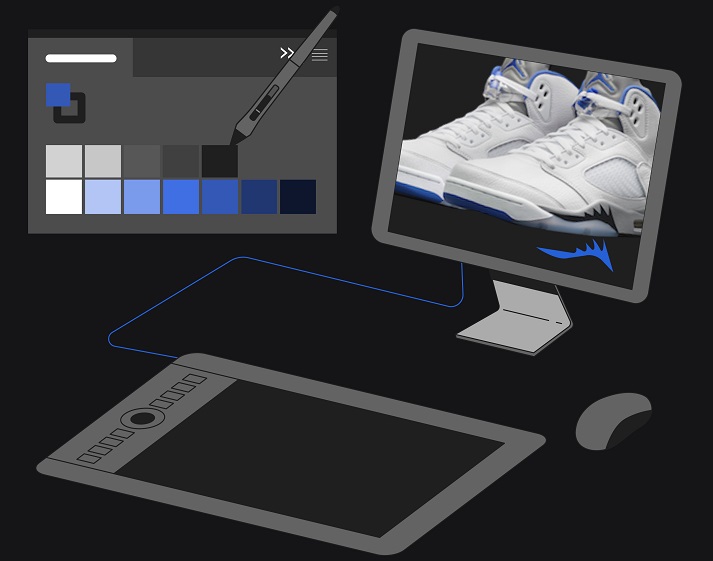 You Want It, NSB Gets It!
Alright, so we can count the last week a Dunk fest. Nike Dunk Syracuse is the latest Shopify and footsites success! So if you're planning on copping from there, you'll need an all-in-one bot to do some of the work. But you really don't need to look that far, because NSB is right over here. Get your copy today, or win it from our Twitter!
🔁RT = WIN NSB2.0

More Dunk SUCCESS today🔥

Black Dunk Lows & "Syracuse" Dunk highs secured on Footsites & Shopify after last week's Supreme Dunk cookout🍳

Speaking of Supreme, ready for Week 3 tomorrow?😄 pic.twitter.com/ukx8BadMVz

— NSB Bot (@NSB_Bot) March 10, 2021
The OG Jordan 5 Stealth
Back in 2006, life was good, Jordan Brand killed the game (and still is) with amazing releases. And one of them was Jordan 5 Stealth, aka Hyper Royal. It featured a pretty stark white leather upper with the usual cage on the side. The famous shark teeth on the stealth grey midsole. Now you know where the kicks got their name from! The famous reflective tongues and icy soles completed that retro look. And let's not forget, Jordan Brand was introducing the 5s into the retro world in the 2000s!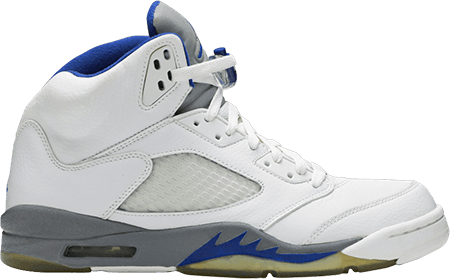 The pair dropped back in October 2006 and retailed for $135. Today, you can find it on resale platforms for about $500! And if you got some vintage kicks like that (or hyped kicks), you can flip 'em here.
Jordan 5 Stealth 2.0 Drops Soon!
Just like the pretty good-looking 2006 edition, we're getting a retro-retro with a tweak. The pair mainly keeps the whole aesthetics minus tiny deets. Instead of the blue shark teeth, we'll get them in black. And another obvious detail, the un-icy part of the sole, is black instead of white now! But all in all, Jordan 5 Stealth still got the awesome flare it had back in 2006.
Where to Buy
The pair will drop once again on March 27, 2021, for $190. So far, the pair is dropping on the following sites: Eastbay, Footlocker US, Footaction, Dick's, Finish Line, JD Sports, and Nike naturally! Today, Jordan 5 Stealth 2.0 actually resells for about $350 on the resale market. But – there's always a but – we're not only getting the pair in adult sizing. In fact, we're getting the kicks in GS sizing for $140, PS for $80, and Toddlers for $60. So you can style the Jordans and match them with your family! Don't miss that chance, lit kicks aren't very easy to come by in 2021. Godspeed 🔥