Jordan 1 Pollen – Never Too Allergic for a Serious Flex!
Well, dropping this pair at the beginning of the spring season would have been a perfect irony. But we can't always get what we wish for, can we? So despite the timing, we're still incredibly excited for the upcoming Jordan 1 Pollen! After all, it's one of our favorite pairs on the Jordan fall lineup. But besides the obvious pollen reference, why is this pair close to our hearts? Let's find out, shall we?
Some Wu-Tang Inspo Anybody?
I just wanna go back, back to 1999! Well, we do, because the kicks we remembered when we saw Jordan 1 Pollen took us back there. So back in 1999, Nike dropped what is arguably one of the most iconic sneaker collabs ever. Well, it also kinda gave the word 'limited edition' its meaning. OG sneakerheads still remember the Wu-Tang Dunks fondly, because it's a grail for so many of them! Legend has it that only 36 pairs of these Dunks exist. And we kinda believe this because we can't find them anywhere on the aftermarket. You can read more about it here!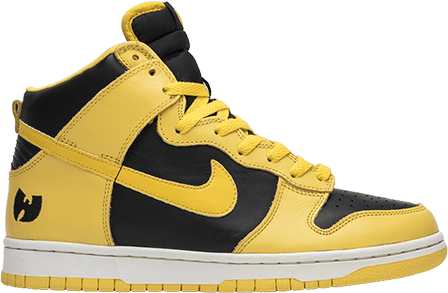 But Where Does Jordan 1 Pollen Come in?
If you're paying attention, you'll notice how similar the sneakers are! So the Jordan 1 Pollen features a black leather upper with pollen yellow overlays, swoosh, and outsoles. The midsole comes in a contrasting white, and the black wings logo completes the look! So all in all, the kicks look really really similar to the 1999 Dunks, and we're here for it.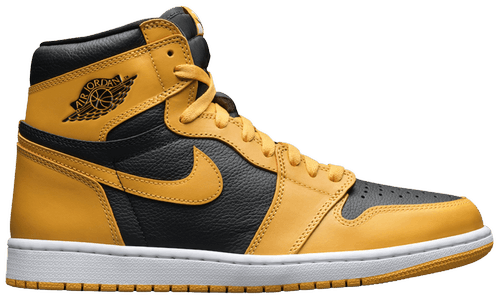 Honestly, Jordan 1 Pollen is a pretty lit pair of kicks that kick-starting the ragweed pollen season. The upside of this all is that the kicks won't give you any serious allergies. So it's a win-win situation for us all!
Release Deets
Although we've had different release dates so far, the Jordan 1 Pollen will most likely drop on August 7, 2021. It will retail for the usual $170 if you're lucky enough to catch it on drop day. If you do and end up copping multiple pairs, you'll also get some really nice profit. Why? Because you can flip them for $550 on average!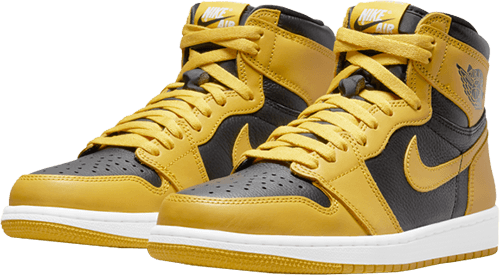 How to Cop Jordan 1 Pollen
So far, the kicks will drop on Nike SNKRS and Footsites! But you're gonna need a sneaker bot for either. A drop like this is as hype as it could get. So a Nike bot or the best sneaker bot in the industry is always welcome! Just make sure you follow the guide we got here for the best chance at success. Godspeed 🔥
Tags: Air Jordan 1, Air Jordans, AJ1, Jordan
Posted in Jordans, Sneakers 0 comments