A pair of sneakers that takes you back to the 80s, what more could one want? However, we don't mind a dash of holiday spirit with a pair of classic sneakers. Jordan 1 Bred Patent leather is all that and more, so it should be on your must-have list! And if you're looking for more than one pair to make a holiday rotation, check out the upcoming holiday Jordans.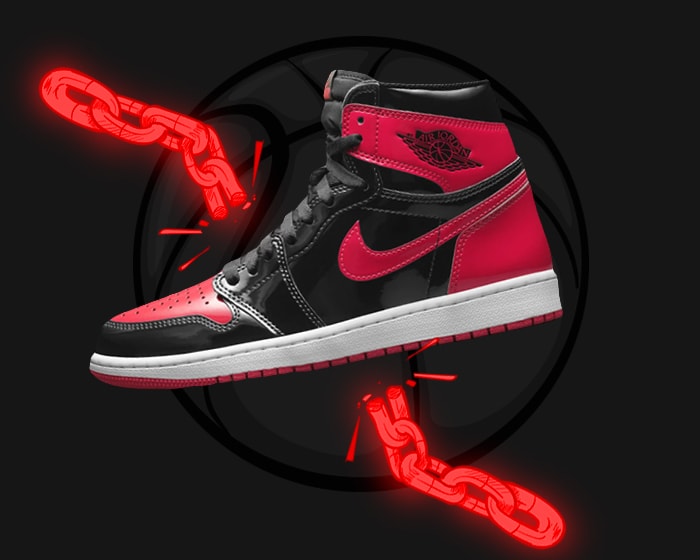 The History of Jordan 1 Bred
If you're an OG sneakerhead, then you probably know the story of the kicks more than your own name. So back in 1985, aka the year that started it all, Nike dropped the first-ever Air Jordan. It was a revolutionary pair of sneakers that everyone fell in love with immediately. The only contender the pair had was the Nike Dunk High, which is the product of the same sneaker designer. Of course, we're talking about the legendary Peter Moore.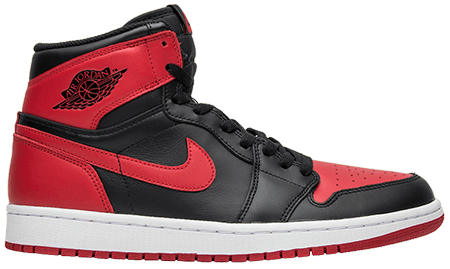 What actually made the Jordan 1 Bred colorway legendary was controversy. The kicks violated the uniform policy of the NBA. The league fined Michael Jordan $5,000 every time he wore them! And that was a pretty tiny price to pay if we compare it to the revenues that Nike made. You can read all about that in detail here! So you can gather from the story that Jordan 1 Bred is a legend among sneakerheads.
Patent Leather – Is that a Dealbreaker?
Is patent leather ever a dealbreaker? Honestly, some sneakers just look better when they have that extra pop. And I personally think that Jordan Brand really put a festive spin on these classic babies! The black and red patent leather makes the colorway pop. And the whole look is complete with the usual white midsole! So our verdict? These babies totally pass our vibe check and are a must-have.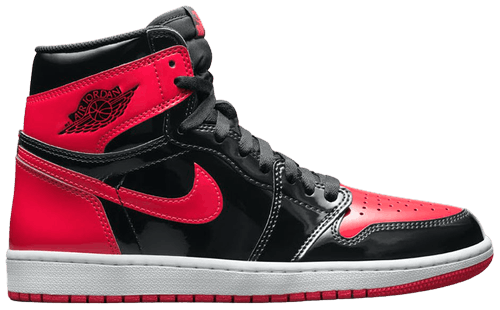 Release Deets
The upcoming Jordan 1 Bred Patent is the perfect pair for the holidays. Incidentally, the kicks will drop in December 25, 2021, for the usual $170. And they're definitely a catch for sneakerheads and resellers alike. Why? Because the kicks are worth $400+ on the resale market! A pretty nice deal if you ask me.
How to Get Jordan 1 Bred Patent
These babies and the rest of the holiday Jordans will definitely be the subject of so many copping trials. And you know what that means: it's gonna be brutal! So what should you do? Easy! You get one of 2021's best sneaker bots, along with the right proxies and sneaker servers. That way, you'll even the playing ground, because everyone will probably be doing that. And if you're new to the game, this guide will help you navigate the world of sneaker bots. Good luck and godspeed 🔥