The Adidas Pharrell Williams Collab Is Back at It!
Classics never die. That's probably what Pharrell was thinking when he headed into the design room with the Adidas Superstar, again. The Adidas Pharrell Williams partnership is definitely not going out of style, either. The upcoming kicks are proof enough of that. And if you're interested in the whole history of this collaboration, check this out!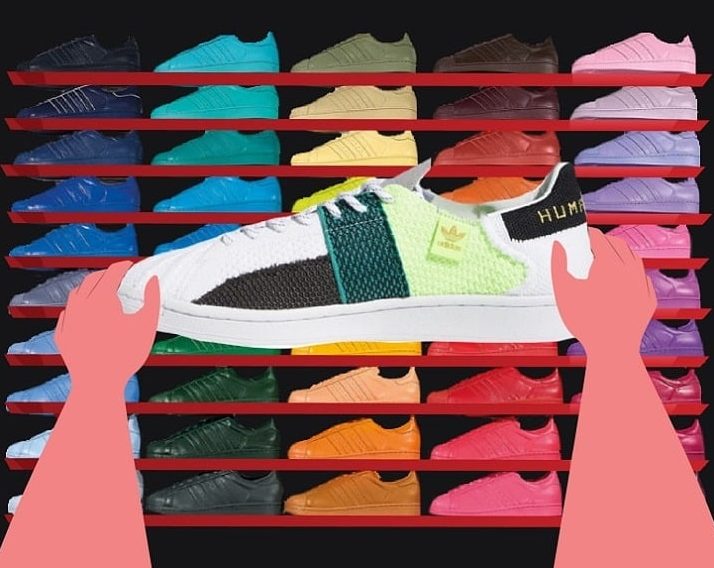 Adidas Pharrell Williams: A Superstar History!
Supercolour
Today we're focusing on the classic silhouette we all have in our closets. They're the beaters we all love to wear and style. However, the Adidas Pharrell Williams Superstars are not your usual kicks! In fact, back in March 2015, Pharrell dropped a pack that included 50 different colorways of the Adidas Superstar. The pack covered a vast range of the color spectrum. And according to Pharrell, the wider the range, the more it feels personal. We can't argue with that!
Supershell
After the extremely colorful vibe of the Supercolour pack, the Adidas Pharrell Williams collab went further! Another wave of Superstars hit us in August 2015, this time in black and white. However, they're not completely classic. As the name of the pack suggests, the kicks come with awesome shell designs! Pharrell collaborated with architect Zaha Hadid, photographer Cass Bird, and artists like Todd James and Mr. to give us awesome designs!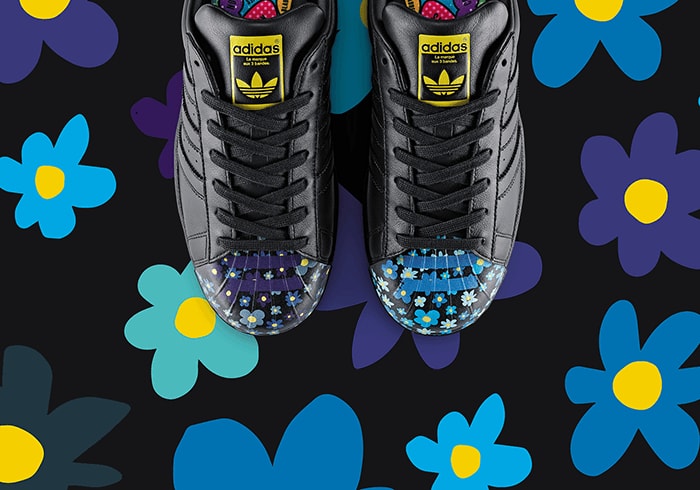 Pharrell Superstar 2020… Superpatch?
Since we're all about the super stuff, we can only describe the upcoming Adidas Pharrell Williams release as super-patchy. The pack will include two colorways, black and white, go figure! However, they're not your everyday leather Superstars because they'll have Primeknit uppers. The white pair will include a yellow weave on one side of the shoe with blue and green on the other. 
While the white pair is all about light colors, the black colorway takes a slightly darker route with brown, purple, and blue patches on the upper. Finally, the heel features "Human Race", Pharrell's signature slogan. So all in all, the kicks look like something gran would knit that turns out amazing!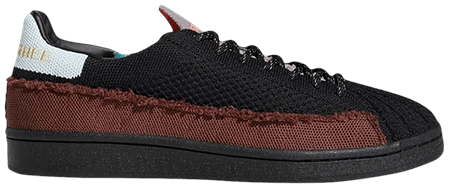 Everything About the Release
The pack will drop on July 3, 2020. Each pair will retail for $140, which is higher than your usual Superstars, but worth every penny! Resale values are not available for the kicks, but copping won't be a bad idea because they look great. So make sure you're ready to cop these summer sneakers before they sell out! And if you're not interested in Superstars, Sean Wotherspoon's kicks dropped last week, and they're worth checking out!
Tags: Adidas, Pharrell Williams, Superstar
Posted in Adidas, Sneakers 0 comments