Adidas is struggling with its collabs after failing to garner enough hype to replace Yeezys. However, we gotta admit, the brand with the three stripes is doing its best. From signing cool celebrities like Jenna Ortega to dropping new silhouettes, they're trying. And well, something has to work out eventually, and that came in the form of the mainstream popularity of a silhouette. In addition to classic silhouettes like the Superstars and lately Samba, we have more. But will the Adidas Campus 00s dethrone the Sambas and take over as Gen Zs favorite kicks? Let's find out.
Adidas Campus 00s – Making Y2K Cool Again
With Gen Z hitting adulthood and teenage, their sense of fashion and vintage is a bit different than older generations. In other words? 2000s fashion is the vintage of our times now. And unsurprisingly, a lot of Y2K trends made their comeback (cringes in Y2K teenager). So, how does the Adidas Campus 00s factor in here? Before we answer, our story should start with the OG Campus 80s.
The 1980s Were Good Times
Fun Fact: Adidas Campus was originally called Adidas Tournament in the 70s. Eventually, it broke out of the basketball shell, made it to the hip-hop scene, and became a sub-culture icon. And that, ladies and gentlemen, was in the 1980s.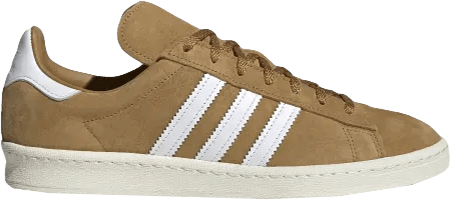 So, back in the 80s, Adidas Basketball was a powerhouse, for real. In fact, Michael Jordan wanted to sign with Adidas, but they "could not make a shoe work at that time". But even without Jordan, Adidas had some cool hits like the Adidas Forum, Superstar, and more. And even when the three stripes took a backseat to Nike and Jordan Brand, the kicks stayed popular. Although Adidas kicks stopped being the preferred basketball kicks, they became awesome lifestyle choices.
Y2K, But Make It 80s
So, as we already mentioned, what became the Adidas Campus was pretty popular in the 80s. And since then, the silhouette is ever-present whenever you wanna buy a pair. With an exclusive collab here and there, the kicks stayed afloat. But you know, you need to innovate if you wanna survive, and that's what Adidas tried to do.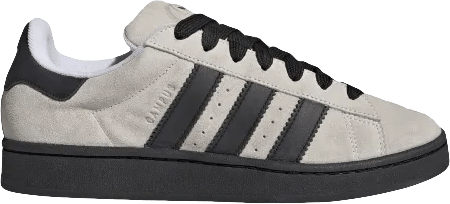 In 2022, the brand re-introduced the silhouette as Adidas Campus 00s. And the difference here is that these babies are chunkier. You see, the Adidas Campus 00s encapsulates the energy of Y2K: skateboarding kicks with fat tongues. (I mean, Avril Lavigne didn't drop the banger that is Sk8ter Boi for nothing).
Adidas Campus 00s Hype – TikTok Is the New Word of Mouth!
Wanna get something popular? Go viral on TikTok. And that's exactly what happened with the Adidas Gazelle and Samba first. After popular celebs like the Hadids and Jenners soft-launched the popularity of the kicks, everyone wanted a pair. And obviously, kids (but not exclusively them) started finding alternatives. That alternative was 2022's Adidas Campus 00s!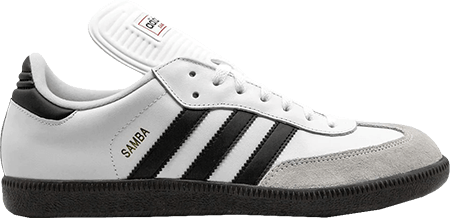 In fact, if you go on TikTok and look up #Campus00s, you'll find that it has 11.2M views! From unboxing the kicks to how to style them, you know that these babies became the next it shoe. So, that leaves us with the question: what will the next viral shoe be? We went through Vans, Air Force 1s, and now the Adidas Campus 00s. Let's wait and see what comes next! In the meantime, check out our blog for all the awesome sneaker drops coming soon.